An Article Out Loud Flashback from the Domestic Preparedness Journal, December 10, 2013.
Many cities across the United States are not adequately prepared to accommodate people with disabilities during and in the wake of major disasters. However, some of the current gaps in whole-community preparedness are beginning to close. If more-inclusive planning efforts continue to expand, communities will be able to better meet the needs of all of its citizens.
Narrated by Randy Vivian.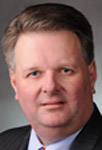 Marko Bourne is a principal at Booz Allen Hamilton and a DomPrep40 advisor. He is leader of both the company's FEMA market team and its Emergency Management and Response practice, and has more than 27 years of experience in: emergency services; emergency management; policy, governmental, and legislative affairs; and public affairs. Before joining Booz Allen Hamilton he was FEMA's director of policy and program analysis (2006-2009) – and, earlier, director of business development for homeland security (2004-2006) at Earth Tech Inc./Tyco International. He also served as acting director of the DHS National Incident Management System Integration Center and as deputy director of FEMA's Preparedness Division (2003-2004).