An Article Out Loud Flashback from the Domestic Preparedness Journal,  May 22, 2013.
July marks the 32nd anniversary of the Americans with Disabilities Act (ADA). This 2013 article describes the challenges that people with disabilities faced after Hurricane Katrina in 2005. The storm left many people without basic resources, but less publicized was the fact that a number of citizens suffering from various disabilities were transported without their wheelchairs and/or other equipment and devices required to meet their needs. Trainers with real-world experiences began helping first responders lessen the impact on these citizens in future disasters.
Narrated by MacGregor Stephenson.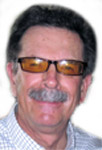 Stephen M. Thal is commander of the Disability Training Team of the Capitol Region (Hartford, Connecticut) and chairman of the Region 3 Regional Emergency Support Function 19 Functional Needs Service. He can be contacted at stephenthal@sbcglobal.net.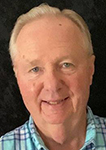 William H. Austin, DABCHS, CFO, CHS-V, MIFire, currently teaches in the Emergency Management Master's Degree Program at the University of New Haven in Connecticut (2016-present). He formed a consulting firm, The Austin Group LLC, in 2011. He served as fire chief of West Hartford, CT (1996-2011) and as the fire chief of Tampa, FL (1985-1995). He has a master's degree in Security Studies (Defense and Homeland Security) from the United States Naval Postgraduate School (2006) and a master's degree in Public Administration from Troy State University (1993). He is a member of the Preparedness Leadership Council and has served on various governing councils in Florida and Connecticut. Contact at whaustin.tag@gmail.com