In the fire service, it is time for leaders to think strategically, challenge long-held assumptions, and move beyond the "norm," to ensure that their communities are fully prepared for any emergency or incident they may encounter. This can be achieved through careful planning, effective communication, and extensive training.
Effective preparation is an important element in all organizations. Without preparation, the achievement of an organization's overall mission would not occur. This is especially true in the fire service where members are charged with delivering an effective and efficient response to a multitude of different situations. Although such an array of different response situations might seem quite complex and overwhelming to some, fire service leaders can ensure an optimal level of preparedness within their organizations by following four simple steps.
Leadership – Thinking Strategically The first step in the process is effective leadership. The fire service in general is very different from many other organizations. Members of the fire service are typically called upon to respond to many different types of emergencies. In order to prepare for these numerous events, today's fire service leaders must think and function strategically. In other words, they cannot physically get marred down in the day-to-day operations of their organizations.
Strategic leaders must be able to look past the status quo or normal operations and function as a visionary. They must be able to anticipate or predict numerous threats and put in place a framework to effectively respond to, mitigate, and recover from such incidents. No longer is it acceptable for fire service leaders to put their heads in the sand and say "that will never happen here," or to live by the motto: "But we've always done it this way." Strategic leaders work to challenge long-held assumptions, question the norm, and ensure an appropriate level of preparedness is achieved for whatever emergency they may face.
An example of this type of strategic leadership would be the changes that were put in place in many fire service organizations over the past few years to effectively handle the way active assailant incidents are mitigated. Knowing that victims of severe trauma incidents are fighting the clock, many fire departments in conjunction with law enforcement partners have developed special weapons attack team (SWAT) medic programs or put in place operating procedures to get fire department medical providers inside as soon as possible to begin triaging and effectively treat the severely injured. This clearly is visionary thinking and a strategic change that will save lives; however, it is contrary the old thought process of waiting for an entire building to be secured before entering to conduct fire department operations.
Planning – Assess & Coordinate The second step in the preparedness process for the fire service is planning. Like many other activities in life, planning is a key component in significant initiatives and it is something that should begin long before an event occurs. This process should start with the completion of a hazard, threat, and vulnerability assessment(s) for the targeted geographical area. These activities helpentify both natural and manmade hazards that threaten the area. In addition to these assessments, the planning process should also take into consideration the operational needs for such threats. This helps to assess an organization's capabilities and address the need for the establishment or updating of current automatic and/or mutual aid agreements.
Similarly, other operational concerns such as schedule/shift changes, callbacks, staffing, specialized equipment, and other logistical needs can be addressed. Establishing relationships with other agencies and organizations like state and local emergency operations centers and emergency management officials are imperative. These multiagency coordination centers are key to requesting and receiving the various resources needed during large-scale manmade or natural disasters.
Examples of this type of planning are clearly seen in many fire department organizations today as they prepare for severe weather events such as hurricanes or severe winter storms. As a direct result of the planning and assessment process used to prepare for weather incidents, proactive actions can be implemented such as: staging specialized equipment; activating local/regional response teams; closing particular roads or buildings; and implementing pre-incident evacuations of low-lying areas or problematic structures such as mobile and manufactured homes. Simply put it is the transition of information into action to provide effective response and mitigation activities to protect property and prevent the loss of life.
Communication – Inform at All Levels The third step in the fire service preparedness process is communication. Communications are key in any organization, especially emergency response agencies like the fire service. Information gained during the planning and assessment process has to be communicated within the department so members at all levels can gain an awareness and new understanding of such perceived threats, as well as potential steps needed to successfully mitigate such events.
In addition to communication at the department level, strategic leaders also need to communicate this information to elected and appointed officials within the jurisdiction. Communication at this level helps to keep them up-to-date regarding the types of incidents that threaten the area and the needs of the department to respond to such events. One final level where communication should occur is with the residents of the jurisdiction. Residents should be made aware of the potential threats in the area and the steps they can take to help prepare in the event of such an emergency.
An example of this communication process could be a large-scale drill such as a large hazmat/mass casualty incident in a local mall, casino, sports stadium, or subway. These exercises provide strategic fire service leaders the opportunity to demonstrate and allow elected/appointed officials to witness a fire department's response capabilities firsthand – especially the resource requirements for large incidents that involve a multiagency/multijurisdictional response. This type of drill or event(s) also provides an opportunity for the fire department to share educational and/or preparedness information through the local media, which may cover the drill for the residents in the area.
Training – Ensure Response to All Hazards The final step in the fire service preparedness process is training. Training is the direct result of the compilation of information that was gathered and communicated throughout the previous steps of this process. An effective response force must be trained to respond and mitigate the wide array of emergencies. However, the training and tactics needed to mitigate a building fire is different than that required to mitigate the aftermath from a category-4 hurricane or an active assailant incident. Today's fire service leaders must ensure that their response force is trained and ready to respond to whatever emergency occurs. The proper training ensures the safe and effective response to those in need.
A successful example of training for any type of response is the refresher/recertification programs delivered in many fire departments today. It was this type of training that prepared one east coast department that responded to a call for a couple of sick children at a summer camp swimming pool to quicklyentify a hazardous materials incident. The quick thinking and reliance on adequate training allowed the first arriving units toentify the problem, request adequate resources, triage the injured, and transport more than 30 pediatric patients to local and regional hospitals.
Emergency preparedness is an important component in today's fire service organization. Although complex, the process can be made manageable by employing four simple steps: effective leadership, planning, communication, and training. These steps can assist a department in providing a response framework to mitigate the types of incidents responders will face within their jurisdictions.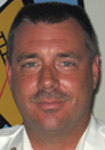 Michael E. Cox Jr. is a 30-year veteran of the fire service and currently serves as a faculty member at the University of Maryland's Fire and Rescue Institute, where he works as a member of the Institute's Management Team. He began his fire service career as a volunteer at age 16 as a member of the Woodland Beach Volunteer Fire Department in Anne Arundel County, Maryland. He joined the Anne Arundel County Fire Department as a career employee in 1988 and advanced through the ranks to become the 10th fire chief of Anne Arundel County, where he led a combination career/volunteer force of 1,400 personnel until his retirement in December 2014. He holds an associate's degree in emergency medical services from Anne Arundel Community College, a bachelor's degree in fire science from the University of Maryland, and a master's degree in executive fire service leadership from Grand Canyon University. A nationally registered emergency medical technician paramedic; he also is a state-certified emergency services instructor and a graduate of the National Fire Academy's Executive Fire Officer Program. The national Center for Public Safety Excellence also has designated him as a Chief Fire Officer. He can be reached at: mcox@mfri.org.