Responders in the pre-hospital emergency medical field must be in a state of readiness at all times. Working on the front lines of an emergency incident requires the ability to leverage external resources, the determination to harden operations, and the skillfulness to manage patient surge.
Emergency medical services (EMS) leaders and practitioners must consider the planning process for, response to, and recovery from major incidents while contemplating domestic threats, including: manmade incidents such as acts of terrorism; biological epidemics such as an Ebola outbreak; or naturally occurring events such as weather-related events. Although it may be difficult to escape the numerous daily and routine responsibilities for EMS systems, it is important to take steps to ensure a state of readiness for the unique operating environments and scenarios. During these challenging times, EMS is looked to as the experts for pre-hospital care and the gateway to the larger healthcare continuum.
Leveraging External Resources The modern EMS delivery model differs greatly from jurisdiction to jurisdiction with no standardization. Even within certain municipalities, fragmentation exists between: the numbers and types of agencies responding such as fire-based, private, government-based, third service (i.e., an independent municipal/government-based EMS agency that operates in a jurisdiction alongside a fire department and police department), hospital-based, or volunteer organizations; competing factors such as for-profit versus not-for-profit; and personnel pools ranging from fully staffed career EMS to volunteer EMS requiring members to respond from home or work. With all of these, and many other considerations, no single solution for preparedness exists to satisfy every community's needs.
However, what most EMS systems can agree upon is that a major incident requires external resources and help from surrounding agencies to respond to the initial impact. Jurisdictional lines and corporate boundaries that exist during routine day-to-day operations must be broken down during these major incidents. In order for this to occur, leaders must come to the table to break down the barriers that exist to create plans and train personnel well ahead of a major incident. These plans and trainings must be inclusive and adaptable to the variety of threats mentioned earlier.
EMS has moved to a checklist-style clinical environment in an effort to minimize clinical misadventures when treating low-frequency, high-risk critical patients. A similar paradigm shift must occur to cultivate a culture for responding to the unknowns of the low-frequency, high-risk major incident in an effort to support the incident commander down to the street paramedic or emergency medical technician to best manage the challenges. 
Hardening Operations As a discipline, EMS should consider the concepts and strategies to integrate an all-hazards outlook in the planning process to improve preparedness from the local to regional perspectives. Similar to colleagues in other disciplines such as law enforcement and across the federal spectrum of agencies, EMS must determine how to match their elevated security postures or stand up and enhance capabilities during necessary times. Hardening EMS operations and supporting a proactive approach "left of boom," or before the figurative and possibly literal bomb goes off, becomes essential in recognizing the co-location of EMS on the front lines. 
Someeas that could be implemented to harden EMS operations and enhance preparedness as a discipline might include: 
Educating providers for indicators to recognize suspicious activity

Developing mobilization plans for civil unrest or other patient surge incidents and perform co-discipline training so that embedding with partner agencies becomes more seamless

Testing plans for bio-events including mass vaccination clinics

Increasing communications across sectors, disciplines, and jurisdictions ahead of major incidents, meeting the key players before staffing a command post

Learning and understanding available state and federal resources

Increasing regionalized communications and plans 
Aligning with the final bullet point, one of the greatest vulnerabilities the EMS systems around the nation face is surge capacity, or the maximum delivery of services a system can provide if all available and potential resources are mobilized. Surge capacity is typically associated with hospital systems but, similar to most hospitals, the reality is that most EMS systems already operate at full capacity. The unthinkable occurring during the busiest hour of the day would further complicate the situation.
Managing Surge It is important to know how an EMS system would respond to an event requiring an unfolding incident command structure with a large demand for transport units in a short period of time. In most cases, systems do not have a callback program in place to recall employees. Coupled with budgetary constraints and the rising costs of ambulances and equipment, even if a callback system does exist, there are still questions about how these personnel would be deployed in the field for a major incident.
A complicated solution, which requires early collaboration, communication, and planning transcending the corporate healthcare world, involves regionalization. Establishing a plan with a bed monitoring system with a real-time ability to reconcile available beds at the regional level across all partner hospitals would benefit:
The patient day-to-day by cutting down on wait times and improving satisfaction ratings; and

EMS in the event of a large-scale incident or a maximum capacity time by incorporating this into destination planning and transportation decision-making.
By developing this situational awareness, EMS could avoid overloading any single hospital and ease the global system that exists. 
One successful example of this was seen during the November 2015 Paris attacks, where a coordinated terrorist attack resulted in explosions and active shooter scenarios occurring throughout the city, which included a hostage situation and massacre inside a concert hall. With information flowing into the Assistance Publique-Hôpitaux de Paris (APHP) crisis unit, it was quickly confirmed that the attacks were escalating dangerously and the potential for large numbers of patients existed. The APHP is Europe's biggest entity, able to coordinate 40 hospitals, 100,000 health professionals, 22,000 beds, and 200 operating rooms. For the first time ever, the "white plan" was activated – recalling staff, mobilizing hospitals, and releasing beds to cope with the influx of the expected wounded. Further, contingencies were put into place for "reservoir" capacities, which included other area hospitals and university hospitals that were more distant from Paris proper with a cache of available helicopters to evacuate the wounded if necessary.
It is important for EMS leaders to consider the big picture and think outside the box when planning in 2016.  A reality exists that no single EMS agency has the resources to handle the influx of patients that could occur during the unthinkable event.  Acknowledging the need for a collaborative approach, networking with regional colleagues to strengthen relationships for multidisciplinary partnerships ahead of a major incident, and working to develop plans to respond to large-scale incidents across jurisdictional lines will be the key to success.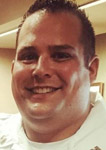 Seth J. Komansky, MS, NRP, is deputy director and chief of operations for the Wake County Department of Emergency Medical Services (EMS) in Raleigh, North Carolina. He is responsible for the day-to-day operational function of Wake County EMS response units and personnel. He supports the paramedics, EMS techs, field training officers, and district chiefs. He is also responsible for special operations, which includes community special event support, EMS Honor Guard, bike team, hazardous materials medical response, and tactical paramedic program. Additionally, he manages the Wake County EMS Medical Intelligence Unit and serves as the statewide EMS field liaison officer coordinator at the N.C. Information Sharing and Analysis Center, North Carolina's state fusion center based at the N.C. State Bureau of Investigation. He has a Master of Science in homeland security management from the Homeland Security and Terrorism Institute at Long Island University.