An Article Out Loud Flashback from the Domestic Preparedness Journal, August 23, 2017. 
First responders are often deployed to unique operating environments, which include large-scale special events with many participants and spectators: street festivals; road races or marathons; concerts; and sporting events. These environments require leadership to take a forward-thinking posture in the planning process to develop a strategy. It also relies on front-line personnel to execute tactics that vary from day-to-day operations.
Narrated by MacGregor Stephenson.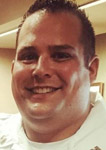 Seth J. Komansky, MS, NRP, is deputy director and chief of operations for the Wake County Department of Emergency Medical Services (EMS) in Raleigh, North Carolina. He is responsible for the day-to-day operational function of Wake County EMS response units and personnel. He supports the paramedics, EMS techs, field training officers, and district chiefs. He is also responsible for special operations, which includes community special event support, EMS Honor Guard, bike team, hazardous materials medical response, and tactical paramedic program. Additionally, he manages the Wake County EMS Medical Intelligence Unit and serves as the statewide EMS field liaison officer coordinator at the N.C. Information Sharing and Analysis Center, North Carolina's state fusion center based at the N.C. State Bureau of Investigation. He has a Master of Science in homeland security management from the Homeland Security and Terrorism Institute at Long Island University.