The term "situational awareness" typically conjures images of emergency responders on the scene of a complex incident with many emergency vehicles and various levels of activity, both command and operationally oriented. Public health normally does not enter into the equation, but perhaps it is time to change that thinking.
Pre-9/11, public health authorities had not been considered to any great degree when planning for, or even responding to, emergencies of all sizes. The truth is, though, that public health agencies have been planning for, preparing for, and responding to various emergencies for many years, including environmental emergencies, foodborne and sanitation issues, and water supply safety. In a 2010 report detailing local health department capabilities, the National Association of County and City Health Officials (NACCHO) documented that health departments responded to the following emergencies in 2010: infectious diseases (26 percent); natural disasters (23 percent); foodborne outbreaks (21 percent); chemical spills or releases (9 percent); and exposures to potential biological agents (5 percent).
However, the responsibilities of public health agencies in an emergency are not limited to these situations. They are also called upon to respond in weather emergencies such as hurricanes and snowstorms, since these emergencies may implicate or give rise to a wide variety of public health concerns. The duties and responsibilities involved in these incidents may include health system readiness, mass care responsibilities, and sheltering assistance.
Public Health Situational Awareness 
Although these situations may not call for public health personnel to respond to the scene of an incident, they certainly do entail these personnel understanding situational awareness about the event. Personnel must know how this awareness applies to their departments, how it could allow them to respond to an actual or perceived public health emergency, and how it would help them to change course as the situation evolves. Situational awareness is defined within the National Response Framework as "the ability to identify, process, and comprehend the critical elements of information about an incident."
Concerning public health efforts, situational awareness is usually determined by examining traditional sources. Health departments at the state or local level often use sources such as public health reportable disease surveillance, health surveys, hospital reporting mechanisms, and even outbreak monitoring. Nontraditional sources such as social media – for example, Twitter – can augment these traditional sources of disease-specific information and provide critical public health information in advance of an emergency.
One of the more relevant examples of this information being used to better inform public health situational awareness can be found in the initiative known as Google Flu Trends. This data tool, which tracked and compiled influenza data based on searches, was one of the first to demonstrate the value of data in modeling disease spread, real-time identification of emergencies, and identification of macroeconomic changes ahead of more traditional methods. Although Google Flu Trends was discontinued, this setback is not an indication against the use of nontraditional situational awareness methods to inform public health personnel but rather as a reminder that both traditional and nontraditional sources must be considered when developing and modifying public health determinations during an emergency.
Real-World, Real-Time Application
In some cases, public health agencies need to have situational awareness in a real-time, literal sense. With certain agencies employing divisions responsible for the well being of children, endangered adults, and the elderly, home visits may result in paths crossing with hostile actors while carrying out duties. The training for personnel in the field to recognize an escalating scenario before it becomes a hostile incident could ensure the safety of all parties involved. It is important to have a baseline understanding of behavioral indicators for potentially violent subjects, especially for high-risk situations, such as during a scenario where it becomes necessary to remove children from a residence due to a dangerous environment. Further, recognizing nontraditional indicators such as those for gang activity, terrorism, and human trafficking could potentially assist the public health practitioner with situational awareness of the environment they are working in, or worse, need to get out from.
At other times, the situational awareness produced and shared by the public health community can enhance the safety and preparedness for other disciplines, such as emergency medical services, law enforcement, or even homeland security. The recognition of a covert incident – such as a planned biological release, with multiple victims arriving at multiple healthcare facilities – can assist responders in better preparing for additional patients and best practices to manage these patients as well as allow for law enforcement to potentially track those responsible for the intentional release.
In a real-world example with lessons learned, public health professionals took a leading role during the Ebola threat in 2014 to determine best practices and to bring stakeholders to the table for collaboration on how to approach the concerns faced by multiple disciplines. Public health agencies have become a depository for mandatory reporting information, which could include communicable diseases that would elevate the threat for communities.
The use of syndromic surveillance systems to enhance sharing this information, specifically through event detection and trend analysis, is an example of this multidisciplinary use. A good example comes from the State of North Carolina, with its North Carolina Disease Event Tracking and Epidemiologic Collection Tool (NC DETECT). Implemented in 2004, a compilation of data from emergency departments, Carolinas Poison Center, and the Pre-hospital Medical Information System (PreMIS) allows for strong collaboration and is inclusive for several critical sources. Gathering information to determine drug utilization trends, such as the heroin epidemic that many U.S. communities are currently facing, is just one example of how the information from a system like this can develop and enhance situational awareness – both within the public health discipline and across the larger healthcare community – and even inform external stakeholders, such as law enforcement agencies. Public health situational awareness provides a stronger understanding of the problem and paints a bigger picture for all stakeholders.
Expanding the Public Health Role
Public health agencies' roles in preparing for and responding to emergencies expanded exponentially after 9/11. The need for robust systems to enhance these agencies' situational awareness is paramount and can often spell the difference between understanding an emerging public health threat, with significant implications for failing to act appropriately. These systems also have the potential to ensure that public health agencies share appropriate emergency information with their response partners, thus promoting a coordinated approach to myriad incidents.
Raphael M. Barishansky, DrPH(c), is a consultant providing his unique perspective and multi-faceted public health and emergency medical services (EMS) expertise to various organizations. His most recent position was as the Deputy Secretary for Health Preparedness and Community Protection at the Pennsylvania Department of Health, a role he recently left after several years. He is also currently a doctoral candidate at the Fairbanks School of Public Health at Indiana University.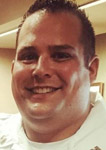 Seth J. Komansky, MS, NRP, is deputy director and chief of operations for the Wake County Department of Emergency Medical Services (EMS) in Raleigh, North Carolina. He is responsible for the day-to-day operational function of Wake County EMS response units and personnel. He supports the paramedics, EMS techs, field training officers, and district chiefs. He is also responsible for special operations, which includes community special event support, EMS Honor Guard, bike team, hazardous materials medical response, and tactical paramedic program. Additionally, he manages the Wake County EMS Medical Intelligence Unit and serves as the statewide EMS field liaison officer coordinator at the N.C. Information Sharing and Analysis Center, North Carolina's state fusion center based at the N.C. State Bureau of Investigation. He has a Master of Science in homeland security management from the Homeland Security and Terrorism Institute at Long Island University.