An Article Out Loud Flashback from the Domestic Preparedness Journal, August 28, 2019.
When there is a need for sheltering animals, there are several options – each comes with advantages and disadvantages. Conditions, agency policies, experiences, resources, or timing typically drive the decision as to what type of shelter is used. Regardless of the type of shelter utilized, the primary goal is to provide quality daily care until animals are reunited with their families or rehomed to new families.
Narrated by MacGregor Stephenson.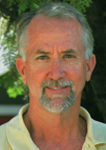 Richard (Dick) Green is the senior director of disaster response for the American Society for the Prevention of Cruelty to Animals (ASPCA). Before the ASPCA, he was the emergency relief manager for disasters at the International Fund for Animal Welfare (IFAW). He has responded to well over a hundred international and national disasters. International responses include typhoons in Taiwan, Philippines, and Australia, volcano eruptions in Philippines and Iceland, and earthquakes in China, Haiti, and Japan. Recent domestic responses include the Hawaii lava flow, Butte County Fire, Santa Barbara Mudslides, and Hurricanes Harvey, Irma, Maria, and Florence. He has trained hundreds of responders in disaster prevention and response and has developed training curricula for Slackwater Rescue, Water Rescue for Companion Animals, and Rope Rescue for Companion Animals. His book, "Animals in Disasters," was published in February 2019.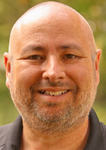 Timothy (Tim) Perciful is the disaster response manager for the American Society for the Prevention of Cruelty to Animals' (ASPCA) Field Investigations & Response Team. His responsibilities include responding to major incidents involving animals across the country and working with jurisdictions to help prepare for various disasters. His background in the fire service and animal rescue has allowed him to respond to various incidents involving both humans and animals including landslides, tornadoes, hurricanes, and wildfires. This experience has allowed him to teach animal emergency response, wildland firefighting, technical large animal rescue, swift water rescue, and much more.