An Article Out Loud Flashback from the Domestic Preparedness Journal, August 08, 2012. 
Having choices opens many opportunities for patients and responders as well as medical staff within the U.S. healthcare system. However, that benefit has led to complications in communications and the sharing of information. Healthcare coalitions are seeking better ways to meet daily operational goals while at the same time expanding the capabilities available to cope with emergency surges and mass-casualty incidents.
Narrated by MacGregor Stephenson.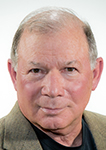 Tom Russo, MA, CEM, is an adjunct faculty member at Columbia College in the emergency management program and teaches homeland security courses, including the epidemics and bioterrorism course. His background includes 18 years in public health, the last 12 serving as the emergency manager for the coastal region of South Carolina. He holds the Certified Emergency Manager (CEM) credential from the International Association of Emergency Managers and graduated from the Naval Postgraduate School's Center for Homeland Defense and Security with a master's degree in homeland security studies. In addition, he has written on pandemic preparedness, policy, and logistics, including a master's thesis, "Strategic Policy for Pandemic Vaccine Distribution," that provides the contextual background to convey the complexities of emergency mass vaccination in the twenty-first century.