In calendar year 2013, the U.S. Food and Drug Administration's (FDA) Food Defense Oversight Team scope expanded to include responsibilities within the FDA's Center for Food Safety and Applied Nutrition – including emergency coordination activities. The new title for this group is the Food Defense and Emergency Coordination Staff (FDECS), whose mission reads as follows:
"The FDECS develops and implements procedures to prevent, prepare for, respond to, and recover from intentional contamination affecting CFSAN [Center for Food Safety and Applied Nutrition] regulated products. FDECS is responsible for data collection and analysis, policy development, and both domestic and international outreach efforts in food defense. FDECS coordinates and directs emergency operations for man-made and natural disasters."
Calendar year 2013 provided many opportunities to meet, collaborate and interact with, and further improve relationships with stakeholders within the food and agriculture communities. FDECS was a key partner in the development, drafting, and publication of the proposed rule to address intentional adulteration of the food supply. The proposed rule, which is required under the Food Safety Modernization Act (FSMA) and entitled "Focused Mitigation Strategies to Protect Food Against Intentional Adulteration," was published in the Federal Register on 24 December 2013.
Below is an aggregate "summary" of food defense-related activities that the FDA has participated in or coordinated, as well as the food defense tools and resources that the FDA has developed over the past year. The cumulative estimated outreach for the year – not including phone calls and email exchanges – is approximately 10,000 stakeholders within and outside the United States.
Conferences & Meetings 
From January to December 2013, the staff of the FDECS:
Exercises
Tools and Resources
Food Defense Programs
Publication 
Bashura, J. P. (2013) The expanding umbrella of food defense. Food Safety Magazine, Vol. 19, No. 4, pp. 70–77. http://www.foodsafetymag-digital.com/foodsafetymag/august_september_2013#pg76
For detailed information on the efforts listed above, visit www.FDA.gov/FoodDefense. For additional information or to discuss any of these efforts, please contact FoodDefense@fda.hhs.gov.
____________
The FDA prepared this compilation of activities for the DomPrep Journal in January 2014.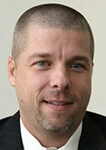 Jason Bashura has been working within the food defense arena since 2002, when he began working with the Connecticut Department of Public Health's Food Protection Program as a food biosecurity (now known as food defense) environmental health sanitarian. After transitioning to the U.S. federal government, he was a food defense policy analyst with the U.S. FDA's Food Defense team where he oversaw the development and utilization of the Food Related Emergency Exercise Bundle (FREE-B) among other critical food defense initiatives. Currently working in industry, he has been leading the informal Food Defense Consortium – in order to bring together those parties with a vested interest in global food defense issues. He is proud of the countless relationships he's dedicated global government, industry, and academic leaders, in an attempt to connect the innumerable dots within the food defense arena. He has a master's degree in Public Health from the University of Connecticut (UCONN) and an undergraduate degree in Public Health from Southern Connecticut State University. He currently resides in Maryland with his family and serves on the Board of Health in the county where he resides.