Millions of people throughout the world became ill during the H1N1 ("Swine Flu") global pandemic, and tens of thousands of them eventually died. Appalling as those numbers might be, they are well below the worst-case predictions of both the World Health Organization (WHO) and the U.S. Centers for Disease Control and Prevention (CDC). As might be expected, therefore, there already has been some criticism not only of how the pandemic was handled but also of the high cost of developing and producing millions of vaccine doses that, in hindsight, turned out not to have been used.
The criticism would be much greater, of course, if the worst-case predictions had been accurate and the vaccine doses had been produced in more limited quantities. 
Hospitals and other healthcare facilities throughout the United States and overseas have in any case learned several valuable lessons that can be applied to future infectious-disease outbreaks (as well as, not incidentally, to various types of mass-casualty incidents). Following is a brief summary of some – but by no means all – of the more important lessons learned from the H1N1 pandemic by the District of Columbia Emergency Healthcare Coalition (DCEHC), an organization composed of private-sector and government members of the healthcare community in Washington, D.C.
Personal Protective Practices Must be Effectively Addressed 
 To maintain a fully functioning hospital, skilled nursing facility (SNF), or medical clinic it is vitally important to protect the staff from contagious risks incurred by caring for those who are ill. The mainstays of healthcare-facility protection from H1N1 included the receipt of FDA-approved vaccinations and the use of respiratory protective masks. In the District of Columbia lessons on both the vaccinations and the protective masks were provided.
Initial concerns about the safety of the vaccinations, caused some staff members to ask themselves if they really wanted such protection; those concerns had to be, and were, addressed by trusted facility leaders. However, the supply of vaccine initially available was insufficient to administer to all at-risk staff members; that problem resulted in the need for each facility to establish its own priority administration plan. The inability to vaccinate everyone, immediately, raised understandable concerns among those who were not among the first to receive the vaccination. Patient-care staffing assignments also had to take that same risk into account. 
The staff use of protective masks also provided several important lessons learned. The official CDC stance on use of the N95 mask most frequently used resulted in a very large number of masks being required and led to shortfalls when vendors were unable to keep up with the demand – leaving hospitals to "make do" with whatever improvised solutions they could develop on their own. The DCEHC helped to facilitate resource-sharing – of both vaccine and masks – among the hospitals and other healthcare facilities. The District of Columbia Department of Health (DCDOH) also was very helpful – by, for example, using its warehouse supply to augment the supplies of those facilities in need of masks. Compounding these logistical issues were: (a) staff hoarding; and (b) the use of N95 masks even when not required, despite several administrative and educational messages to the contrary.    
Sharing Resources – Written Mutual-Aid Agreements Mandatory The importance of having a mutual-aid agreement in place that addresses resource sharing was reinforced by the H1N1 outbreak. Fortunately, a standing agreement among hospitals in the D.C. area was already in place and used; a more comprehensive Coalition MOU (Memorandum of Understanding) that included the clinics and SNFs had been recently crafted but had not yet completed the approval process.  The sharing of resources that did occur highlighted the fact that an effective agreement should include information on how items can be requested and delivered to the requestor; and how usage costs are to be met.
Public Education and Risk Communication Messages Are Vital The H1N1 experience also reinforced the importance of effective public messaging and risk communication to lessen the possibility of overwhelming medical community resources. Although complete data is not yet available, initial indications strongly suggest that a number of emergency departments across the city saw large numbers of patients with signs and symptoms of the flu – but who did not absolutely have to be seen. Information messages on when to be seen vs. when to stay at home were not available early in the outbreak nor routinely played on TV or radio stations. Also contributing to the number of unnecessary emergency department visits was the fact that a high percentage of the local population not only did not have a private physician to consult but also did not use an available published non-emergency number (311) to call for medical advice. 
Whether for an infectious disease outbreak or for transportation – or even because of a terrorism-related mass-casualty event – public messaging must be started early, then repeated often, and effectively. 
The Department of Health Must Lead Effectively During a public health emergency the local Department of Health will be responsible for providing leadership and staffing involving a number of activities – including but not limited to epidemiology investigations, laboratory testing, public messaging, and citizen vaccination campaigns. In addition to effectively focusing on these responsibilities, the DCDOH routinely shared vital information via teleconferences, face-to-face meetings, and use of the coalition's web-based information sharing system (also known as HIS). DCDOH officials also regularly consulted with the coalition's duty officer and other healthcare community leaders to collaborativelyentify and resolve various response issues. 
Care of the Homeless Sick Is an Urgent Priority Many homeless people were among those who were (or thought themselves to be) ill with the flu and were seen in the emergency departments. The discharge of homeless patients who did not require admission was slowed, though, by having to find a suitable place for them to go.  One option, sending them back to the street, was simply not acceptable in many cases. Thanks to the assistance of the DCDOH, two shelters (one male and one female) with limited patient-care capability were found that were willing to accept the homeless sick. (Finding transportation to take them to the shelters was another issue that also needed some creative thinking; hospital-provided cab passes, combined with private transportation – usually arranged by the DCDOH – became the answers most often employed.)
In short, the H1N1 outbreak provided medical communities nationwide not only a major challenge but also a real-life opportunity to exercise their emergency plans. The District of Columbia Emergency HealthCare Coalition learned, from experience, the value and importance of prior integration, collaboration, and communication as the coalition members responded to the numerous challenges associated with the outbreak of an infectious disease.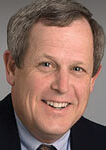 Craig DeAtley, PA-C, is director of the Institute for Public Health Emergency Readiness at the Washington Hospital Center, the National Capital Region's largest hospital. He also is the emergency manager for the National Rehabilitation Hospital, and co-executive director of the Center for HICS (Hospital Incident Command System) Education and Training. He previously served, for 28 years, as an associate professor of emergency medicine at The George Washington University. In addition, he has been both a volunteer paramedic with the Fairfax County (Virginia) Fire and Rescue Department and a member of the department's Urban Search and Rescue Team. An Emergency Department PA at multiple facilities for over 40 years, he also has served, since 1991, as the assistant medical director for the Fairfax County Police Department.