An Article Out Loud Flashback from the Domestic Preparedness Journal,  March 07, 2012.
First responders and hospital staff can become secondary casualties to certain types of incidents. This 2012 article describes precautions that personnel must take when responding to chemical and detergent suicides.
Narrated by Randy Vivian.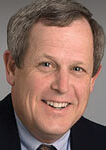 Craig DeAtley, PA-C, is director of the Institute for Public Health Emergency Readiness at the Washington Hospital Center, the National Capital Region's largest hospital; he also is the emergency manager for the National Rehabilitation Hospital, administrator for the District of Columbia Emergency Health Care Coalition, and co-executive director of the Center for HICS (Hospital Incident Command System) Education and Training. He previously served, for 28 years, as an associate professor of emergency medicine at The George Washington University, and now works as an emergency department physician assistant for Best Practices, a large physician group that staffs emergency departments in Northern Virginia. In addition, he has been both a volunteer paramedic with the Fairfax County (Va.) Fire and Rescue Department and a member of the department's Urban Search and Rescue Team. He also has served, since 1991, as the assistant medical director for the Fairfax County Police Department.