Healthcare facilities across the United States are increasingly using various information technologies (IT) and information systems (IS) to conduct everything from recording patient care activities and tracking inventory to managing fiscal affairs. Information sharing system designs have grown increasingly sophisticated and have become intrinsic to decision making by healthcare facility administrators. Firewalls and other security techniques also are growing in complexity to prevent information thieves from gaining access to data that, if compromised, can lead to financial disaster and embarrassment for both the patients and the facilities.
Information Technologies/Information Systems Usage
Healthcare facilities are routinely implementing new and better ways to use desktop, mobile, and handheld computers along with their embedded software. Technology use in the hospital setting typically begins with the registration of patients using the traditional desktop computer with predetermined screens of questions, or a computer on wheels with similar software. The patient's electronic medical record grows with each visit to the facility or an affiliated outpatient office. With funding assistance from the federal government, more physician offices are now using electronic medical record systems. As a result, communities increasingly, albeit slowly, are linking information between multiple clinicians and hospitals.
Hospitals, skilled-nursing facilities, and clinics currently use various electronic medical record technologies for their clinicians to record vital signs and medical assessments as well as ordering and sharing laboratory and radiology test results. Increasingly, these facilities also are using hand-held scanning technology to record patient medication administration and medical equipment and supply usage; some software even tracks the location of key equipment to ensure immediate access and enhance security against theft.
Bedside use of technology not only helps to better ensure patient safety but also improves inventory management and proper recording of patient charges. Materiel management personnel and their pharmacy colleagues use software programs to manage their inventories and automatically submit replacement orders with their vendors, helping to ensure more timely and accurate ordering of needed items. Similarly, persons responsible for managing a facility's fiscal affairs use software programs to track expenses and reimbursements, and often transmit this data via the intranet to their billers and insurance companies and, when appropriate, to their corporate headquarters.
Growing Risks &Consequences
Although IT/IS programs can help improve a healthcare facility's operations, patient safety, and efficiency, there are risks associated with the growing dependency on this practice – for example, when the IT/IS is temporarily inaccessible. Staff members at each facility that uses IT/IS know the importance of having backup plans in place in case a single program fails to operate or multiple integrated programs fail all at once. A multidisciplinary committee usually develops these "downtime" procedures because the failure of one or more programs could have different consequences for a clinician versus a non-clinician. Trying to determine all of the implications of an outage can take time; even the best plans may require a revision after an unplanned outage highlights a problem that the facility must address.
To maintain an IT/IS, knowledgeable staff members must be available 24/7 to address technology and software failures that can occur at any time. Full-time or part-time staff may meet this need; alternatively, some facilities may use contractors in addition to or in lieu of permanent staff. Because technology and software are always changing, trying to keep up with the modifications is challenging – for example, an update made in one program can disrupt the delicate integration it may share with another program. Updating these systems also can be expensive; therefore, healthcare facilities that already operate on budgets with thin profit margins may need to postpone necessary upgrades.
Although the federal government has tried to promote the use of electronic medical records through guidance documents and financial incentives, many clinicians – especially those in private practice – are finding significant challenges to implementation. Higher operating costs and operational inefficiencies are among the primary complaints voiced by the clinical practices that have completed the transition from paper to technology.
Finally, despite a healthcare facility employing a knowledgeable IT/IS staff member and employing numerous sophisticated security measures, the ability of hackers to "break in" and steal financial or personal information is of great concern and occurs with increasing regularity. These thefts put a healthcare facility at risk for expensive litigation and other public-relations consequences that can produce equal if not greater harm.
Information technology and the accompanying information systems have become an integral part of a healthcare facility's operation on several fronts. Newer versions with bettereas for improving operating efficiencies and bottom lines become available on a daily basis. Also growing are the costs of keeping up with change and operating increasingly complex systems, which are vulnerable to persons with newer equipment, bettereas, and different business intents.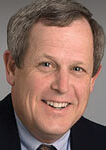 Craig DeAtley, PA-C, is director of the Institute for Public Health Emergency Readiness at the Washington Hospital Center, the National Capital Region's largest hospital. He also is the emergency manager for the National Rehabilitation Hospital, and co-executive director of the Center for HICS (Hospital Incident Command System) Education and Training. He previously served, for 28 years, as an associate professor of emergency medicine at The George Washington University. In addition, he has been both a volunteer paramedic with the Fairfax County (Virginia) Fire and Rescue Department and a member of the department's Urban Search and Rescue Team. An Emergency Department PA at multiple facilities for over 40 years, he also has served, since 1991, as the assistant medical director for the Fairfax County Police Department.