Shortly after the September 11 terrorist attacks in 2001, the lead author attended a Washington State Homeland Security meeting on behalf of the Tribe she was working for. Armed with the knowledge that the Tribe patrolled more than 4,417 square miles of Puget Sound, which included an international border, international shipping lanes, oil refineries, the statewide ferry system, naval bases, and more, the Tribe had great assets and intel to contribute to homeland security efforts. The primary mission was to learn more about the new U.S. Department of Homeland Security, its programs, and the new relationships that were being forged. The secondary mission was to learn more about the new grant opportunities that were being offered to help better protect the homeland. However, noticing that she was the only tribal representative and only female in the room – and that none of the allocated funding was going to the Tribes – she recognized that not including the Tribes could leave large gaping holes in the process and put the country at great risk. That experience launched an emergency management career that has been building interest in emergency management practices among tribal communities throughout the United States and Canada.
The National Tribal Emergency Management Council (NTEMC) originally began as a sub-committee of a regional homeland security council and a pilot project in 2002 and was formally established in 2008 as a 501c3 not-for-profit organization to assist the Tribes with the development of all public health and public safety programs, to include their offices of emergency management, homeland security programs, and public health. The NTEMC announced in 2010 its mission to help build emergency management agencies and functions within Tribes across the entire country. With hundreds of years of combined experience, council members include tribal men and women who bring a wealth of background knowledge in emergency management, law enforcement, firefighting, forestry, emergency medical services, agriculture and food sovereignty, hazardous materials, utility and water resources, communications, and elected leadership. Tribal emergency managers share many similarities with their nontribal counterparts, but there also are key differences.
While adhering to the mission areas and core capabilities outlined in the National Preparedness Goal, tribal emergency management tends to be more personal. Governing a Tribe can be likened to protecting a large family and extended families and all their homes and properties across a large geographic area. In addition, historically, nomadic people and cultures are now tied to specific geographic regions. Instead of their traditional movement toward food and survival resources, they are learning to adapt and overcome the challenges of modern society and influences that have altered their way of life. For example, the tribal custom of drying and storing food has transitioned to current freezing, freeze drying, and canning methods to preserve seasonal food sources throughout the year.
Annual Tribal Conference
The NTEMC Annual Conference was held in person on August 11-18, 2023, for the first time since COVID-19 restrictions were lifted in Tulalip, Washington. The Tulalip Tribe welcomed everyone (tribal and nontribal attendees) to their homeland with a prayer song, opening prayer, and full presentation of the colors by distinguished members of The United States Joint Services Command. The event brought together a mixture of rich cultures and many disciplines of emergency management.
Because tribal emergency management is a family endeavor, conference participants included husbands and wives, parents and children, and others described as "like family." As relationships develop, they quickly move beyond typical business transactions. Tribes do not all have established emergency management agencies. Still, they naturally embody the traits of emergency preparedness and response by retelling stories passed down through generations about great disasters (e.g., Thunderbird and Whale, which is about an earthquake and tsunami) and passing down survival skills such as hunting, fishing, and gardening.
Common Concerns With Unique Challenges
Emergencies such as earthquakes, tsunamis, volcanoes, mudslides, and food insecurity are not unique to tribal communities, but there are additional considerations and challenges that tribal leaders must consider. Some issues shared by conference participants could be found within any jurisdiction – for example, identifying and addressing all the potential hazards, building hazard-specific programs for areas prone to that hazard (e.g., wildfire management), gaining leadership buy-in to build emergency management capabilities, and recruiting and retaining volunteers. The following concerns, though, are more specific to Tribes:
Lack of coordination between tribal and nontribal communities;
Losing cultural heritage and practices such as locally growing food, using traditional cooking methods, hunting, fishing, etc.;
Lack of understanding of tribal sovereignty within multijurisdictional planning programs;
Nontribal government agencies' expectations that Tribes will handle their emergencies without outside assistance;
Gaining agreement from tribal leadership within and across Tribes;
Fear of food supply issues due to the interconnectedness of the ecosystem, climate, and species decline;
Historical trust issues among Tribes concerning outside agencies;
Conflicts between tribal, county, state, and federal politics;
Misconceptions that tribal gaming equates to wealth and less need for external assistance;
Cultural resources and properties not being included in national priorities; and
Difficulty meeting requirements of federal relief funding when they conflict with the timeframes and resources Tribes need to apply.
Other issues include large-scale daily operations typically handled by federal agencies in international border communities. For example, the Blackfeet Reservation in Browning, Montana, which covers 1.5 million acres, provides a backup emergency operations center for NTEMC for future disasters that affect tribal communities in the northwestern region. Spanning about 60 miles of the Canada-U.S. border, the Blackfeet Nation is responsible for disaster and homeland security services, including air and land patrols for reconnaissance and surveillance of human trafficking, drug smuggling, terrorist threats, and other illegal activities.
The NTEMC also helps coordinate other large-scale disaster and humanitarian operations. For example, during the COVID-19 response, NTEMC joined forces with Farmer Frog (a sister non-profit and national distribution operation that specializes in farming systems and food sovereignty) to collect and distribute food, personal protective equipment (e.g., masks and gloves), and other supplies to tribal communities and the surrounding area. In the first two years of the COVID response, together, they distributed more than 200 million pounds of food, water, and supplies.
Action Items for Nontribal Agencies and Organizations
At the NTEMC Conference, leaders acknowledged that they want what is best for their Tribes, which sometimes means working with outside entities. However, some collaboration barriers still exist. Here are suggestions that tribal participants shared that could help outside entities bridge the gaps that exist between them and their tribal partners:
Identify and build relationships before a disaster;
Clarify the roles and responsibilities of outside agencies before a disaster;
Establish and meet mutually beneficial expectations;
Develop recovery plans together with tribal and nontribal governments;
Consider coordinating with tribal communities to meet assistance thresholds when making county and state funding requests;
Make informational resources more available, especially to remote villages;
Include trauma-informed care into the plan for out-of-the-norm events;
Ask the right questions before, during, and after a disaster (e.g., One Tribe answered "No" when asked if it was affected by a mudslide because the mudslide did not go into the village. However, if the Tribe were asked, "How did the mudslide affect you?" the answer would have been it disrupted the power, connectivity, transportation, and other critical resources the village depends on.);
Understand that many tribal food sources are hunted and gathered seasonally and are not as replaceable in grocery stores as in other communities;
Ensure that fundraising efforts match the resources needed for daily life, which may differ from nontribal community needs;
Learn from Tribes about their resources, tribal customs and practices, spiritual needs, and leadership processes.
Respect cultural differences such as ceremonial items, worship customs, and sacred places; and
Avoid stereotypes and misconceptions (e.g., tribal members pay taxes, own vehicles, and do not all live in teepees).
Here are a few examples of federal agency efforts to build better tribal relations:
The NTEMC identified four main questions that tribal emergency managers must ask to reach their preparedness goals: (1) Who do we talk to? (2) What do they do? (3) How can we collaborate? (4) How can we reinvigorate our customs and traditions to better prepare the next generation? Nontribal emergency managers should ask the same questions and contact their tribal counterparts to build partnerships and collaboration. Mutual respect and understanding are the starting point for bridging the gaps in disaster preparedness, response, and recovery efforts.
Lynda Zambrano is the executive director of the National Tribal Emergency Management Council, a nonprofit organization providing free consultative services in homeland security and emergency management as it pertains to the areas of planning, mitigation, response, and recovery for more than 277 member tribes throughout the United States.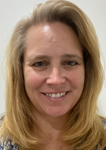 Catherine L. Feinman, M.A., joined Domestic Preparedness in January 2010. She has more than 30 years of publishing experience and currently serves as editor of the Domestic Preparedness Journal, DomesticPreparedness.com, and the DPJ Weekly Brief, and works with writers and other contributors to build and create new content that is relevant to the emergency preparedness, response, and recovery communities. She received a bachelor's degree in international business from the University of Maryland, College Park, and a master's degree in emergency and disaster management from American Military University.