Public health's role is often synonymous with biological events such as Ebola, H1N1, and SARS, but the field of public health offers many capabilities that are relevant to chemical, radiological, nuclear, and explosive events as well. To leverage these capabilities, a joint effort from the federal, state, and local levels must make public health a national priority.
Over the past decade, a significant focus of public health preparedness efforts has been on biological events. However, to meet the Centers for Disease Control and Prevention's (CDC) Public Health Preparedness (PHEP) Capabilities, much more emphasis is being put on public health's role in other emergency events, which include chemical, radiological, nuclear, and explosives (CRNE) hazards and threats. This does not include or address jurisdictions near nuclear power plants or chemical weapon facilities – as they already have unique and established roles. For other jurisdictions not within these areas, public health plays a key role during CRNE events. For jurisdictions where public health is the lead for Emergency Support Function 8 (Health and Medical Services), it would be unlikely that they would be the sole lead during these types of events but, in some instances, could be part of a joint command and, in all instances, would serve in a key support role to the lead agency(ies). 
Public health would continue to perform the key functions that it already does well such as:
Conducting epidemiological investigations

Helping toentify the agent and indicators of a release

Coordinating with laboratories

Serving as liaisons with hospitals and other healthcare facilities

Providing public information and partner situational awareness

Protecting environmental health

Ensuring food and water safety/quality

Monitoring health conditions at shelters/mass care centers

Providing mass prophylaxis/vaccine (if necessary)

Conducting ongoing/long-term surveillance and health monitoring 
Building on Current Capabilities A 2007 study conducted by William Bell and Cham Dallas, Center for Mass Destruction Defense at University of Georgia, looked at the potential effects of a 20 kiloton and 550 kiloton nuclear detonation and radiological fallout consequences on four major urban cities in the United States. The study shows how fragile the health and medical infrastructure could be in these catastrophic scenarios. Unfortunately, that level of devastation is not necessary to overwhelm an already taxed public health and healthcare system. Fortunately, studies such as these over the years (and, unfortunately, real events such as the Fukushima disaster, Boston Marathon bombing, fertilizer plant explosion in Texas, etc.) have led to significant steps to improve the capability and capacity of public health to help respond to and recover from CRNE events.
In addition, all of the steps being taken by public health agencies to increase their preparedness for other types of events, such as a biological incident or emerging infectious disease, have significant positive crosscutting effects for responding to CRNE events. These preparedness efforts include, but are certainly not limited to:
Ensuring interoperability of communication devices

Planning, training, and exercising regularly with jurisdictional partners

Improving regional and healthcare coalition response

Recruiting staff and volunteers with specialized medical backgrounds

Improving risk communication and public information/warning systems

Planning for mass casualties and fatalities

Developing broader use mutual aid agreements

Understanding and meeting the needs of vulnerable populations within the jurisdiction

Articulating the health and medical impact and taking necessary mitigation steps based on hazard vulnerability/risk assessments
Public Health's Offerings Local, state, regional, and tribal public health agencies can also provide these additional capabilities that are often forgotten in the areas of assessment, assurance, and policy development:
Providing emergency medical supplies and personal protective equipment

Monitoring responder safety and health

Providing decontamination support

Conducting environmental sampling

Ensuring safe re-entry/use of a facility

Managing volunteer and donation support

Conducting public education and trainings

Establishing and providing support to call centers

Providing mental/behavioral health services

Supporting or establishing field treatment sites, mobile medical units, etc. 

Managing family/community assistance centers

Establishing victim registries
The importance of ensuring the public's health and supporting first responders during CRNE events is highlighted in the numerous guidance, tools, trainings, and plan examples now available. All states have a radiation control program that coordinate planning efforts with locals and federal partners and procure equipment and supplies. Planning for chemical, radiological, and nuclear events is embedded throughout the 2011 Public Health Preparedness Capabilities, further solidifying the importance of building operational capabilities to respond and recover in areas such as emergency operations planning, mass fatality management, mass care, non-pharmaceutical interventions, medical countermeasure dispensing, and public health laboratory testing. 
Next Steps It is important to remember that CRNE events are a public health and medical issue – in addition to being a national security threat, devastating to infrastructure, etc. – and will require a multidisciplinary approach to preparedness, response, and recovery efforts. Many state, regional, and local jurisdictions are incorporating CRNE issues into their all-hazards planning, developing dedicated CRNE plans, and integrating these scenarios in workforce/volunteer trainings and exercises. More guidance, trainings, modeling tools, and toolkits are being developed by local jurisdictions (particularly those that haveentified CRNE as a priority in their threat/hazard vulnerability assessments), public and private sector, nonprofit organizations, and academia. These come in many different forms and are readily available. 
However, future initiatives should include:
Chemical and explosives guidance – Much of the guidance still focuses on radiological and nuclear events, so more of a shift is needed to incorporate chemicals and explosives as well.

Resource sharing – More sharing of gray literature (e.g., plans, after action reports) is needed and should be more readily available for public health planners. Following are some examples of federal sites that provide a comprehensive list of resources, but more needs to be included regarding public health:

National-level discussions on best practices and lessons learned – In 2013, the Institute of Medicine (now National Academy of Medicine) and the National Association of County and City Health Officials (NACCHO) conducted a workshop focused on response requirements faced by public health and healthcare systems in response to an improvised nuclear device (IND) detonation. A report was subsequently published that included the key presentations and messages from the presenters. More national dialogue like this is needed for CRNE events. 

Useful and applicable trainings and tools – Before the end of NACCHO's Advanced Practice Centers program, a few of the jurisdictions developed helpful tools and trainings specific to public health response. More tools and resources such as these are needed to help promote preparedness efforts. 

Formal mutual aid agreements between local health departments for utilization of personnel, equipment, facilities, services, supplies, and/or other resources – It is critical to remember that an event that threatens public health could quickly overwhelm the public health resources of a particular municipality, county, state, or region, even if that event does not constitute a declared emergency.
Clearly, public health entities have a significant role in emergency preparedness and response; a role that has come to light even more since the events of 9/11 and the 2001 anthrax attacks, as well as subsequent numerous natural disasters, food-borne outbreaks, and other public health emergencies, such as SARS and H1N1. Local and state health departments are more prepared for emergencies now than they have ever been. Since 2001, these preparedness capacities have improved consistently and significantly. In order to ensure forward movement and acknowledgment of successes, the implementation of the aforementioned areas is paramount.
Despite victories with regard to public health and its preparedness and response efforts to various emergencies, a strong commitment must still be made at the federal, state, and local levels to maintain and improve public health preparedness capabilities and to make this effort a national priority.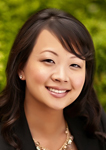 Audrey Mazurek, MS, has worked at all levels of government for nearly 20 years in public health and healthcare preparedness, emergency management, and homeland security. She was a program manager with the National Association of County and City Health Officials (NACCHO) Project Public Health Ready program. She supported the U.S. Department of Homeland Security in the development of an accreditation and certification program for private sector preparedness. She also served as a public health emergency preparedness planner for two local public health departments in Maryland, where she developed over 30 preparedness and response plans, trainings, and exercises. She is currently a director of public health preparedness with ICF, primarily supporting the U.S. Department of Health and Human Services, Assistant Secretary for Preparedness and Response's (ASPR) Technical Resources, Assistance Center, and Information Exchange (TRACIE) program as the ICF program director.
Raphael M. Barishansky, DrPH(c), is a consultant providing his unique perspective and multi-faceted public health and emergency medical services (EMS) expertise to various organizations. His most recent position was as the Deputy Secretary for Health Preparedness and Community Protection at the Pennsylvania Department of Health, a role he recently left after several years. He is also currently a doctoral candidate at the Fairbanks School of Public Health at Indiana University.