An Article Out Loud Flashback from the Domestic Preparedness Journal, August 14, 2013.
The U.S. public health community is tasked with more roles and responsibilities than ever before in the nation's history. That community may soon have to take on even more responsibilities during a radiological emergency. Uncovering the gaps and challenges involved may help in moving toward realistic operational planning without continuing to stress current public health programs.
Narrated by Randy Vivian.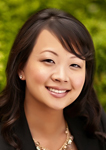 Audrey Mazurek, MS, has worked at all levels of government for nearly 20 years in public health and healthcare preparedness, emergency management, and homeland security. She was a program manager with the National Association of County and City Health Officials (NACCHO) Project Public Health Ready program. She supported the U.S. Department of Homeland Security in the development of an accreditation and certification program for private sector preparedness. She also served as a public health emergency preparedness planner for two local public health departments in Maryland, where she developed over 30 preparedness and response plans, trainings, and exercises. She is currently a director of public health preparedness with ICF, primarily supporting the U.S. Department of Health and Human Services, Assistant Secretary for Preparedness and Response's (ASPR) Technical Resources, Assistance Center, and Information Exchange (TRACIE) program as the ICF program director.
Raphael M. Barishansky, DrPH(c), is a consultant providing his unique perspective and multi-faceted public health and emergency medical services (EMS) expertise to various organizations. His most recent position was as the Deputy Secretary for Health Preparedness and Community Protection at the Pennsylvania Department of Health, a role he recently left after several years. He is also currently a doctoral candidate at the Fairbanks School of Public Health at Indiana University.