Over the past few years, the use of social media has grown in record numbers, and various studies have shown that users are increasingly relying on social networks as a leading source of disaster information. In light of these findings, some emergency management agencies have established an "online" presence to disseminate and collect information during everyday operations as well as in times of emergency. However, emergency management agencies use several different ways to capitalize on the technology now available. Although establishing social media accounts for the purpose of monitoring information and maintaining situational awareness is useful, some jurisdictions are taking those same accounts to the next level in the areas of information dissemination, information collection, and overcoming staffing challenges.
Social media is now emerging as a primary mechanism for disseminating information to the general public prior to, during, and after an incident. In Mecosta County, Michigan – to consider but one example – the benefits of using the technology to disseminate information to news outlets, county officials, and damage-assessment personnel became apparent following severe flooding earlier this year (in April). The county's emergency director, James Buttleman, used his cellular phone to capture photographs and video images of damaged roads and culverts throughout the county; he then uploaded the images to the county's social media pages. Shortly thereafter, the Buttleman photos became known as the most reliable source of up-to-date information on flood damage almost anywhere in the county.
By sharing the images and videos of flood damage online, the county was able to expedite the information-sharing process. County officials, damage assessment personnel, and the media obtained real-time updates on the impact of flooding throughout the county – and that saved time for the emergency director himself, because he could direct organizations and individuals to the county's social media pages for flood information rather than emailing and/or phoning each person or organization individually.
Mapping the Crowd, Monitoring the Impact
Many emergency management agencies also have recognized how easily, and how quickly, social media can be used to collect information. In fact, some jurisdictions are already leveraging the power of crowd-sourcing to capture real-time mapped disaster information from the public. Following the devastating 2010 earthquake in Haiti, volunteers from around the world organized and assisted with response operations by using free software developed by Ushahidi, a nonprofit company that uses crowd-sourcing for information collection and mapping purposes. Similarly, New York City (NYC) officials used Crowdmap – a free program developed by the Ushahidi creators – to track damage caused to the city by Hurricane Irene earlier this year. The Crowdmap program not only allowed NYC residents to post additional information about weather conditions and weather-related service disruptions – e.g., downed trees and cable lines, power outages, and property damage – but also gave city officials the time needed to monitor Irene's impact on the entire metropolitan area on a continuing basis.
It is recognized that the demands and expectations for maintaining a social-media presence during an incident can become an overwhelming task for public information officers to manage. To address that concern, one jurisdiction – Los Ranchos de Albuquerque, N.M. – has devised an innovative way to mobilize volunteers for support during an incident. More specifically: An emergency management coordinator, Jeffery Phillips, in that jurisdiction established a volunteer group of "trusted agents" – grouped into a so-called Virtual Operations Support Team (VOST) – comprising emergency managers and other technologically skilled area residents capable of supporting social media operations during a major incident.
The VOST concept also was tested during the September 2011 Shadow Lake Fire in Oregon, when members of the team were "virtually deployed" to provide support to the national incident management team responding to the fire. The VOST members not only created accounts for the fire response and disseminated essential information (through Facebook, Twitter, and a blog), but also addressed various rumors and misinformation that might easily have made response operations even more difficult. In short, VOST provided the National Incident Management Team with a capability that had previously not existed.
Today it is already apparent that emergency management agencies throughout the nation have only just started to scratch the surface of social media's capacity to support preparedness, response, and recovery operations. The dissemination of information during the 2011 floods in Mecosta County, the use of crowd-sourcing to gather information in real time, and the development and implementation of the VOST concept to provide support during a wildfire incident all reflect the various creative ways in which a growing number of political jurisdictions are continuing to break new ground as they venture ever deeper into the world of social media.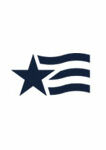 Mary Lilley, a contractor with SAIC, is a researcher for Lessons Learned Information Sharing (LLIS.gov), the U.S. Department of Homeland Security/Federal Emergency Management Agency's national online network of lessons learned, best practices, and innovative ideas for the nation's homeland security and emergency management communities. She received a bachelor's degree in Political Science from Duke University.