In recent years, wildfires have become a perennial threat to northern and southern parts of California.  In 2003 and 2007, San Diego County and surrounding areas experienced their worst fires on record.  The Cedar Fire of 2003 was the largest fire in California's history at that time, but the wildfires that occurred in October 2007 far surpassed it in intensity and duration.  San Diego County responded to these incidents using its well-established geographic information systems (GIS) capabilities and discovered new applications for GIS technology along the way.
GIS Technology Applications in 2003
During the 2003 wildfires, the San Diego County Operational Area Emergency Operations Center (OAEOC) created maps using GIS technology that showed the fires' changing geographic boundaries and damage assessment results.  GIS personnel provided these maps directly to the incident commander and OAEOC personnel as an additional resource to aid in decision-making.  Despite the success of GIS during this response, GIS personnel faced staffing and technological challenges that resulted in the delayed release of some maps.  The staffing problem stemmed from the lack of permanent GIS and information technology (IT) positions in the OAEOC.  This meant that there was an inadequate number of personnel with GIS knowledge to devote solely to GIS operations and that IT personnel were not consistently available to address the numerous technological issues faced by GIS analysts.
Lessons Learned
As a result of lessons learned from the 2003 response, the San Diego County OAEOC established a dedicated room for GIS personnel and equipment.  The San Diego County Office of Emergency Services also established permanent positions for GIS personnel in day-to-day operations and for incident response at the OAEOC.  With these improvements in place, the OAEOC was able to expand its use of GIS during the 2007 fires.  In addition to tracking the movement of fire perimeters and recording damage assessments, GIS personnel created maps that combined evacuation information with demographic data for the area to assist with evacuation decisions.  GIS analysts also created maps that showed evacuation shelters and local assistance centers.  Additionally, other government agency personnel used GIS maps to identify the location of hazardous materials in danger of being impacted by the fires.
Continued Innovation in 2007
In 2007, San Diego County went beyond traditional GIS applications to use GIS technology for public information purposes.  During both the 2003 and 2007 incidents, residents were constantly in search of the most up-to-date information regarding the location of the fires, how rapidly the fires were spreading, and who should evacuate.  Although GIS analysts were producing new maps every few hours, public information officers (PIOs) struggled to communicate this information to the public and the media in a timely manner without the use of visual aids.  OAEOC personnel learned during the 2007 fires that residents were turning to various online sources in search of the most up-to-date information.  However, these sources often provided incorrect or outdated information. As a result, the OAEOC director, county PIO, and GIS unit leader made the decision to release GIS maps to the public as a way to address residents' concerns and to dispel rumors.
The decision to share GIS maps with the public and media resulted in more timely, accurate, and comprehensive information releases.  PIOs communicated the latest developments in evacuation zones, fire perimeters, road closures, areas open for repopulation, and shelter locations.  In addition to sharing these maps with news agencies, PIOs also posted them on San Diego County's emergency Web site, where GIS analysts could update them every 3 to 4 hours. Following the event, OAEOC personnel received fewer complaints than in 2003 about the availability of information.
More Information
San Diego County continues to provide no-cost public access to nonsensitive GIS maps through SanGIS, an organization dedicated to maintaining a regional geographic data warehouse for the area.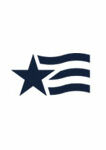 Mary Lilley, a contractor with SAIC, is a researcher for Lessons Learned Information Sharing (LLIS.gov), the U.S. Department of Homeland Security/Federal Emergency Management Agency's national online network of lessons learned, best practices, and innovative ideas for the nation's homeland security and emergency management communities. She received a bachelor's degree in Political Science from Duke University.