New equipment holds plenty of promise, from streamlining operations to enhancing connectivity. Advances in instrumentation for chemical, biological, radiological, nuclear, and high-yield explosive (CBRNE) responders continue to allow for quicker and more effective responses. However, what was once a box of shiny new equipment eventually may simply gather dust in the corner. The key for preventing that from happening is to empower the end users from the moment they acquire the equipment.
Training – Past & Future From the moment a CBRNE responder receives a new instrument, it is essential to ensure that he or she knows how to use and care for it properly, as well as how to immediately resolve any issues – from operating protocols to ongoing maintenance. That is where integrated training plays a critical role.
In the past, training meant scheduling room time followed by take-home binders of information to study. Rather than empowering the user, though, this model often simply resulted in heavy, outdated training materials that would collect on sagging backroom bookshelves, never to be opened again.
Online training models offer a whole new world of "show-don't-tell" instruction, which helps users to better learn, experience, and digest the information. With e-training, users have the ability to learn in a multitude of self-directed, interactive ways – from video demonstrations to webinars to downloadable resources. Tailoring instruction to each user is possible with an extensive and searchable knowledge base hub accessible whenever and wherever the user is ready to learn.
User-Paced Learning Self-paced, real-world learning helps users retain the information they acquire and gain knowledge in meaningful ways – for example, immediately getting answers to questions or testing techniques in real time. Engaged learners become more proficient and confident in operating equipment and using instrumentation, which results in increased readiness and more efficient response times. With access to an ever-expanding library of living documents, responders are able to fluidly learn in a constantly shifting environment.
When CBRNE responders, for example, attend a once-and-done prescribed training , they may not fully digest the overwhelming amount of information. However, when responders initially receive new equipment accompanied by e-training, a username and password give them access to learn how to use that equipment at their own pace with the help of online tools. With this electronic learning experience, the users then may scroll past what they already know and receive real-time, searchable answers to their own specific questions. For example, there are: (a) video demonstrations for visual learners; (b) follow-along steps in slide presentations or webinars for tactile learners; and (c) extensive manuals and procedures for learners who prefer research.
That same database of training information also could include tools to help users maintain and repair their equipment – even a piece of equipment that may have once seemed to be too much trouble to fix. This "one-stop, self-service" platform would not simply support users in training or provide technical support for equipment, but support an entire system of response, allowing instruments and training resources to work in concert within the context of a mission environment. The tools and technology to realize this vision are already materializing, paving the way for a future of more streamlined, capable, and clear responses.
Industry Game Changer By integrating training and equipment maintenance knowledge in the same interactive platform, it is possible to create a holistic customer service experience that would revolutionize CBRNE readiness. Vendor-neutral, single-point systems would enable responders to seamlessly integrate instruction and technical support. This integration not only ends frustration with equipment but also encourages end users as well as offices of emergency management and maintenance service providers to all contribute as well. In this way, users can offer their own real-world experiences and solutions to collaboratively expand the knowledge base for the benefit of everyone.
When operators are able to personalize their online experiences to track specific equipment maintenance schedules as well as their own learning progression through training certifications and refresher courses, they become empowered users and models of readiness. Additionally, when they are able to offer their own troubleshooting suggestions to others, they become part of a larger community of innovative thinkers.
With the help of a searchable database of common questions, technical information, and user experience, it may even be possible to restore devices that have been banished to an "equipment graveyard." As efficient, cost-effective training and maintenance knowledge now resides in a highly searchable form in the cloud, dusty obsolete binders and unused equipment are relics of the past. Integrated, intuitive, and interactive learning is the wave of the future.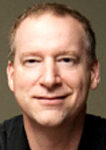 Craig Crume is vice president and co-owner of KD Analytical Consulting Inc. He has more than 25 years of analytical experience training and supporting analytical equipment around the world and has published or presented more than 30 papers on field analysis. Since 2003, KD Analytical has provided training, instrument maintenance, and support to the CBRNE responder community through use of a web-based maintenance management system, ReadiTrak™, and 24-hour support center.