On a Saturday night in 2013, a fire broke out in a nightclub in Sao Paulo, Brazil. More than 240 people, mostly college students, were killed. Two years later, two people were killed and more than 70 injured in a stampede to exit a club in Malta, due to a possible gas leak. Although the immediate causes of the two incidents were different, a common factor that led to so many dead and injured was poor management of large groups.
Fire and crowd-crush incidents resulting in mass casualties, with a contributing factor of poor crowd management, continue to be relatively common worldwide. The United States began to seriously address the issue after a pair of tragedies in 2003.
Triggers for Stronger Regulation
On 17 February 2003, the E2 nightclub in Chicago, Illinois, should not have been open. Despite being forbidden to operate until 11 structural and fire code violations were remediated, more than 1,000 people were inside the club that night. Sometime around 2 a.m., security officers sprayed a chemical irritant to break up a fight, and 21 people were killed in the ensuing efforts to flee from the contaminated air and exit the club.
Three days later, more than 200 people gathered at the Station nightclub in Rhode Island to listen to several bands. Shortly after 11 p.m., and seconds after the headlining act began to play, pyrotechnic special effects devices ignited wall materials around the stage. The entire building was involved in fire within about five minutes, and 100 people died, having been unable to exit the club in time.
These back-to-back disasters led the National Fire Protection Association (NFPA) to call an emergency meeting of its Technical Committee on Assembly Occupancies in July 2003. Later that month, the NFPA Standards Council issued new interim requirements, known as the Tentative Interim Amendments (TIAs). Included in the TIAs was a dramatic decrease in the threshold requiring trained crowd managers in assembly occupancies from the original occupant load threshold of greater than 1,000 occupants down to the revised load of greater than 49. In 2006, the TIAs became permanent provisions of NFPA 101®: Life Safety Code®, NFPA 5000®: Building Construction and Safety Code®, and NFPA 1®: Uniform Fire Code®. Several states adopted the TIAs within months of being issued.
Crowd Management
In most cases, a trained crowd manager is now required to be present during any assembly of 50 or more people. Additional crowd managers are required for every 250 people. Crowd management is not just about knowing and managing the facility's occupant load. The crowd managers must complete certain tasks both before and during an event. Some examples are listed below:
Ensure exits are marked, exit doors are operational, and all egress paths are unobstructed.
Ensure fire alarms, sprinkler systems, and emergency lighting are operational.
Ensure fire lanes are unobstructed.
Put in place an emergency notification plan, including how people will be notified and who will deliver the message.
Ensure aisles and other exit routes remain clear throughout the event.
Implementation at a College
Montgomery College is a community college located in Maryland, just outside of Washington, D.C. With three campuses and more than 30,000 students and 3,000 employees, Montgomery College hosts countless assemblies where crowd management is necessary. In 2011, the college implemented a formal Crowd Management Program. This involved identifying spaces where the crowd manager standard potentially would apply, identifying staff requiring training, developing a training plan, and developing a checklist for trained crowd managers to follow both before and during an event.
Montgomery College chose to require its crowd managers complete the Maryland State Fire Marshal's Online Crowd Manager Training. This program was chosen because it was the only class mentioned by NFPA as meeting the training requirement, it was comprehensive, it was free of charge (until 2014), it was short (about 30 minutes, until 2014), and it included the powerful Station nightclub fire footage. That video served to demonstrate the tremendous value of including context in training, rather than simply stating a requirement.
The Power of Why
In "The Unthinkable," investigative journalist Amanda Ripley's groundbreaking study of how people respond to disaster, the author pointed out the value of explaining why it is important to follow particular safety instructions, not just stating they should be followed. She argued that, rather than simply telling airline passengers they should put their own oxygen masks on before helping others or that they should inflate their life vests only after exiting the plane, they should be told why they should do those things. If told that they would lose consciousness in seconds during a rapid decompression and be unable to help their children or that inflating a life vest inside the plane could prevent them from swimming out of the plane and surviving, the warnings become motivators to remember and comply.
At Montgomery College, the new training requirement for people not normally involved in emergency response was enthusiastically received by staff. The simple, but dramatic and moving Station video made believers and vocal program advocates of the events management staff. It clearly demonstrated the long-term value of explaining the "why" in addition to the "what."
Recommendations
Many organizations are still unaware that they are required to use trained crowd managers for events involving 50 or more people. Even competent occupational safety and fire protection professionals may not be aware of this requirement. Any emergency manager or safety professional in an organization that could potentially host an event with 50 or more people should consider taking the following actions:
Become versed in the NFPA Crowd Manager requirements (NFPA 101®: Life Safety Code®, Sections 12.7.6.1/13.7.6.1) and the requirement of the local agency having jurisdiction. Some jurisdictions have different thresholds, and they may allow for changes in the requirements based on the nature of the event or whether or not a building is fully sprinklered.
Identify potential spaces and events where crowd management requirements would apply.
Identify or develop a simple training program and a checklist to be used by crowd managers.
Present the problem and its solution to leadership only after having completed the simple steps above. It is possible to obtain rapid buy-in after already having done the homework. Show that the requirement is not optional, that it only applies to particular spaces and events, that related training is short, that training applies to only select staff (renewed every three years), and that compliance is as easy as following a basic checklist.
Ensure the Station nightclub fire video is part of the training product, whether that product is developed in-house or not. This simple step creates allies and helps ensure a self-sustaining program.
Conclusion
Incidents with great loss of life due to overcrowding or inadequately informing a crowd of their egress options are numerous. Efforts of the NFPA and state and local jurisdictions have resulted in an effective and easily implemented standard for managing the problem. By following Montgomery College's example of gaining leadership buy-in (by demonstrating the very limited increases in cost and on staff training and workload) and ensuring program sustainability (by gaining a cadre of supporters simply by teaching the "why" along with the "what"), an organization can prevent fire and crowd crush tragedies relatively painlessly.
Additionally, good crowd management does not just address fire hazards. An effective program also increases an organization's readiness for the armed intruder or other no-warning threats. Having trained people and processes in place for rapid dissemination of specific instructions is a critical element in preventing and mitigating against a variety of potential tragedies.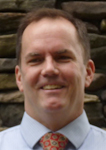 Stephen Maloney, CEM, is an emergency manager with the U.S. Federal Reserve Board. He has a B.S. in geology from the University of Maryland, an M.S. in environmental science and policy from Johns Hopkins University, and is a graduate of the National Emergency Management Executive Academy and Harvard University's National Preparedness Leadership Initiative. At the time of the 2010 and 2011 earthquakes described in this article, he was the environmental safety manager for Montgomery College, but had worked as a professional geologist for 16 years prior to taking that position. He spearheaded the college's effort to improve its earthquake preparedness and resilience efforts.