Many people now use social networking tools such as Facebook, Twitter, and LinkedIn to keep in touch with friends, follow businesses they support, and expand their own personal and business networks. The integration of social media into the daily lives of so many has resulted in these same networking tools playing an increasingly important role in emergency preparedness and response, on multiple levels.
Members of the local community almost anywhere in the country, for example, are using social media to seek assistance during an emergency; others are using social media as a source of important – sometimes lifesaving – information before, during, and after a disaster; and response agencies are using social media, preferably before a disaster, to disseminate prevention and/or mitigation and recovery materials.
Using Social Media to Seek Assistance
A 2011 American Red Cross (ARC) online survey of 1,046 adults and telephone survey of 1,011 adults found that, if they needed assistance and could not reach 911, more than one in five of all respondents would attempt to contact authorities by using email, websites, or social media. Nearly one-fourth of the general public and one-third of the online population would also use social media to let loved ones know they are safe during an emergency.
In 2009, to cite but one unusual example, two girls lost in a storm drain in Australia, instead of calling for assistance, posted a Facebook status saying that they were lost. According to the Metropolitan Fire Service, one of the girls' friends was online, saw the posting, and called authorities to help the girls. Similarly, in 2011, trapped survivors of earthquakes in both New Zealand and Turkey used their cellphones to text messages to help rescuers locate them.
The ARC survey also found that respondents would not only use social media to request help, but also would expect agencies to be monitoring their own social media sites in order to respond to requests for assistance. In fact, at least one-third of the general and online populations, according to the survey, would expect such help to arrive within an hour after posting a request for help to a social media site.
Using Social Media as a Source of Information
Social media users are not only using sites to update their friends and family, they are also using their online sites as a major source of information. With cameras becoming a common feature on cellphones, as soon as an event occurs, onlookers can immediately: (a) post information about it to friends on Facebook; (b) tweet details to followers on Twitter; (c) upload video and photos to the world at large on YouTube and Flickr; and/or (d) call or text updates and observations to the media. It is not surprising, therefore, that the ARC survey found that social media sites are already the fourth most popular source for finding information about emergencies – often as those emergencies are actually occurring. Recently, in fact, more online respondents have used social media sites than have used NOAA (National Oceanic and Atmospheric Administration) weather radios to obtain information related to a broad spectrum of emergency situations.
Approximately half of the survey respondents said they sign up for emails, text alerts, or other means to receive information during an emergency. To keep up with the demand, many local jurisdictions now offer such services. Residents, business owners, and/or others who require and/or are otherwise interested in such information can register online to receive email or text alerts related to a long list of "typical" emergencies. Users can simply check the boxes of the topics about which they wish to receive information. By using such technology, various political jurisdictions can program email or text messages, related to such incidents, that can be sent to those who have requested them.
The Federal Emergency Management Agency (FEMA) also offers a text message service. Users may text PREPARE to 43362 to sign up to receive monthly disaster safety tips, or text SHELTER+ ZIP code to 43362 to find the nearest shelter in the area. In addition, users may also text DRC+ ZIP code to 43362 to find the nearest disaster recovery center in the area. The text service not only allows users to be better prepared in the event of a disaster, it also provides a means for those caught in the middle of a sudden disaster to receive up-to-date information at the time they urgently need it.
Using Social Media for Prevention
Many organizations are now using social media to disseminate their own prevention messages. Social media networks allow organizations to spread their messages to a much wider audience through friends or followers re-posting, forwarding, and/or re-tweeting content.
FEMA itself has created a smartphone application (app) through which users can find information, for example, on: (a) numerous useful items that should be included in an emergency kit; (b) the storage of emergency information, such as pre-arranged family meeting locations; and (c) safety tips on what to do before, during, and after a disaster. The same app includes a map of shelters and disaster recovery centers throughout the United States. Much of this and other information is downloadable, moreover, so the information needed is available even if cellphone service is not.
In addition to the smartphone app, FEMA regularly posts prevention messages on the agency's own social networking sites. Recent postings include tips on severe weather and the updating of vehicle emergency kits. The National Fire Protection Association also regularly posts fire prevention messages.
National organizations are not the only ones active in social media. Many fire and police departments throughout the entire country, local chapters of national organizations, and numerous other agencies, public and private, and even a number of businesses post specific information on various emergencies and disasters to those they serve or represent in their respective communities.
Social Media Responsibilities – Of Course
Of course, with information comes a full measure of responsibility as well. To begin with, it is or should be obvious that not all information that shows up online is totally accurate. Individual citizens can and should share information responsibly by redistributing only information that has been confirmed, and by refraining from posting emergency information on sites that are not always watched and/or monitored. Response organizations can help in this area by posting their own hours of operation – by doing so, they will help individual citizens know if someone is "on duty" to see and, if necessary, act upon the information posted.
With more than five billion mobile phone subscriptions and more than one billion mobile broadband subscriptions logged in worldwide at the end of 2010, the International Telecommunication Union expects web access through laptops and smart phones to surpass web access from desktop computers within the next five years. In short, the integration of social media into the daily lives of so many people, in every nation in the world, has significantly changed the way people keep in touch, do business, and seek information.
Moreover, it seems inevitable that the role of social media in the emergency services will continue to increase in importance as the world as a whole becomes even more mobile, more connected, and more fully "on alert" – on a 24/7 basis – for the foreseeable future.
____________
For additional information on the 2011 American Red Cross survey, visit http://www.redcross.org/portal/site/en/menuitem.94aae335470e233f6cf911df43181aa0/?vgnextoid=7a82d1efe68f1310VgnVCM10000089f0870aRCRD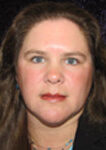 Christina Spoons holds a Masters in Public Administration with a concentration in Homeland Security and is currently completing her Ph.D. in the same discipline with a concentration in Terrorism, Mediation, and Peace, both from Walden University. Her emergency services experience includes several years as a Firefighter/EMT and instructor with the American Red Cross. She has been active in the development of firefighter curricula at both the state and national levels and also is involved with several National Fire Protection Association committees, including those focused on Firefighter professional qualifications and electronic safety equipment. She teaches homeland security and public policy and administration courses at Ashford University, and fire science courses at Columbia Southern University.