The concept now well known as "Information Sharing" grew and evolved significantly during the implementation, in October 2003, of Project Responder, which was jointly sponsored by the Oklahoma City Memorial Institute for the Prevention of Terrorism (MIPT) and the U.S. Department of Homeland Security (DHS). The project later evolved again – into the development and now widespread use of the Responder Knowledge Base (RKB) website (www.rkb.us).
The RKB, which is funded by DHS's Federal Emergency Management Agency (FEMA), is designed specifically to provide emergency personnel and organizations with a single source of integrated information on not only products, standards, certifications, and training, but also grants, publications, and equipment. The RKB currently makes all of this information, and more, available to almost 78,000 registered users – a number that continues to grow.
Almost, if not all major disasters, incidents, and exercises are unique in at least some aspect and, of greater importance, require the involvement of various responder organizations at federal, state, and local levels of government. In order to maintain structure and illuminate a path forward, it is necessary for these organizations to collaborate with one another, both effectively and efficiently. To help them do so, the RKB provides emergency organizations, and individual responders, with huge quantities of information specifically related to products, publications, lessons learned, grants, and training that can be used to prepare for, as well as alleviate and eventually recover from, the impact of any type of disaster imaginable, either natural or manmade.
KLINKs, Focus Areas & A Multitude of Disciplines
Moving in lockstep with the escalating challenges and frequently changing needs of the nation's response community, the RKB itself has been steadily evolving in the past several years to become an increasingly robust source of information – and, for example, recently implemented a new "Focus Areas" tool that can be quickly and easily found on the RKB homepage. Focus Areas, which allow users to search for specific information in a timely manner, are organized by numerous disciplines, specifically including emergency management. After clicking on the "Emergency Management" icon, users will be redirected to "Publications & References," "Products," "Archived Grants & Assistance Programs," "Standards," "Training," "Web Links," and "Operational Assessments," as well as "Conferences" – all of which are focused specifically on various different but closely related aspects of the nation's Emergency Management doctrine and policies.
By clicking on the Products tab within the Focus Area, or on the homepage, users can view product specifics, as well as particularly important information associated with each product. Knowledge Links (KLINKs) are unique to the RKB and are located to the right of product details. KLINKs connect relevant content, allowing users to view a full circle of information. The KLINKs include items such as certifications, standards, safety notices, publications, and training that may be associated with specific equipment items.
One particularly helpful information-sharing tool available on the RKB is the Volunteer User Opinion module – the use of which gives first responders the opportunity to volunteer their individual and collective opinions about a specific piece of equipment. The only requirements are that the person giving his or her opinion: (a) is an active first responder; (b) has used the profiled equipment; and (c) is expressing an opinion about which he or she has no private or personal interest. If a user opinion is available for a product, theentification of that product will include a "user-opinion icon." (Because the RKB itself is not authorized to post any product opinions, users are forwarded to a request form that enables the user to directly contact one or more of the responders who has reviewed the product.)
What Funds Are Available? Where?
One of the more important questions emergency managers and responders must always address is how to pay for the equipment needed (a requirement that, in today's budget climate, probably will continue for the foreseeable future). To help answer this question, the RKB hosts grant information specifically provided by the DHS/FEMA's Grant Programs Directorate. The FEMA Preparedness Grants and Authorized Equipment List (AEL) module provides a FEMA grants listing, as well as the AEL. The AEL is available only through the RKB, and indicates which equipment can be purchased with specific grant funds. One important caveat, though: The AEL does not state the specific product that is allowable; it simply lists the product category. In addition, users can also view the Standardized Equipment List (SEL), which spells out the various product categories that can be used to prepare for, and cope with, a broad spectrum of events and incidents that threaten the nation's security.
Numerous publications also are available to help emergency planners and responders in making difficult but nonetheless vital decisions. By selecting "Publications & References" via the Focus Areas tool, or through the "Other Content" tab, users can search through more than 2,000 publications – using the search tab will help responders search for specific documents. To further promote information sharing, the RKB has included a tab for Lessons Learned Information Sharing (LLIS) that will redirect users to a full list of the numerous documents developed by the LLIS team. LLIS is a DHS/FEMA program that serves as the national online network of lessons learned, best practices, and innovativeeas for the nation's emergency-management and homeland-security communities.
To help promote and provide information in real time, the RKB has also developed and implemented its own RKB Facebook page, which provides, among other things, significant information related to upcoming conferences, news items, grant notices, and publications.
____________
For additional information on how to use the RKB or register, contact the RKB Help Desk via e-mail at RKBMailbox@us.saic.com (or by phone at 1-877-336-2752).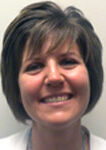 Cortney Streets is a Web Analyst for the Responder Knowledge Base (www.rkb.us) website, the U.S. Department of Homeland Security/Federal Emergency Management Agency's principal online source of information available to First Responders. She received a Bachelor of Science degree in Business Administration from Towson University and is currently pursuing a Master of Arts Degree in Leadership and Management, with a concentration in Project Management, from the Notre Dame University of Maryland.