Whether the situation involves person-on-person violence, forensic patient management, or the handling of patient property, healthcare facilities (HCFs) across the United States are finding themselves with a growing number of security-related issues that require well-trained and highly skilled security officers. Today's healthcare facility security officer is no longer a "guard" per se, but in many cases also a special police officer who is, among other things: (a) armed with arrest powers; (b) trained on how, and when, to defuse tense emotional situations; and (c) armed with various other weapons and personal skills that can be used if, when, and as needed.
Today's HCF security officers may, in fact, be either a facility employee or a member of a security firm contracted by the facility. Some HCFs may also employ local off-duty police officers to bolster their staff – often at night and/or on weekends. Regardless of his or her employer, the security officer must in almost all cases pass a background check, meet the physical standards prescribed for his/her duties, and complete both local and state educational requirements directly related to the security profession. The initial training hours for security officers vary widely – depending on the jurisdiction and facility performance expectations. Successful completion of the coursework prescribed usually requires passing certain written and practical exams.
Training, Certification & Hands-On Force 
After certification has been completed, annual refresher training that blends room assignments along with hands-on physical training also is required. The successful officer should be able to expertly defuse tense situations through reasonable but firmly stated discussion – as well as the use of a baton, pepper spray, other crowd-control agents, and/or hands-on personal force when physical control is required. Some facilities authorize their security personnel to use electronic control devices (e.g., a taser), or a handgun – both of which obviously require additional and highly specialized training.
In some states, the basic and continuing-education training provided to special police officers mirrors at least some of the training provided to that community's regular police officers. Fortunately, the International Association of Healthcare Security and Safety (IAHSS) not only has a variety of training courses available that have been adopted by most of the nation's HCFs, but also the certification examinations – both for officers and for command staff personnel that also are or should be required.
Among the numerous other variables involved in determining the number of officers who should be on duty at any given facility are the size of the facility, the specific times of day involved, and the probable work requirements for each shift. A well-defined chain of command also is needed – not only to provide administrative and operational direction for the department but also to share and encourage career promotion opportunities.
New & More Violent Security Challenges Emerging 
Among the more important challenges HCF security departments face today is the growing incidence of violence – whether patient-on-employee, employee-on-employee, or some other combination – in the workplace. The increase in workplace violence that has been reported in recent years is significant, and represents a difficult challenge to the often-limited number of on-duty personnel available. It is now increasingly common, in fact, for security departments to try to reduce the threat through staff education provided both at new employee orientations and at regularly scheduled department meetings.
Managing forensic patients – i.e., patients in police custody requiring medical care because of injury or illness, and/or patients threatening or having the potential for violent actions because of drugs or behavioral disorders – is another challenge to hospital security officers. Depending on the state, regulations are or should be in place that require accompanying police officers to be briefed on the HCF's own forensic patient policies at the time of patients' admission into the facility.
To offset the increased threat of violence, while also ensuring that the facility can protect its patients and staff – especially those having to cope with an increase in crime – a growing number of HCFs are considering whether or not to issue sidearms to their security officers. The perception of the public, the added expense of acquiring and maintaining the weapons, and the officer training necessarily associated with such action are just a few of the important considerations that must be addressed before making such a difficult decision.
There are, of course, both positives and negatives involved in deciding whether or not to arm an HCF officer. However, anecdotal evidence suggests that the facilities that do use armed officers often see an increase in the respect afforded to those officers by the public and staff and a decrease in violent crime. Those facilities opposed to issuing their officers a gun cite start up and annual costs, as well as the possibility of the weapon being wrestled from the officer and used to cause harm, as reasons not to arm their officers.
The Increased Use & Higher Cost of Modern Technology 
The use of modern technology is another important aspect of police security in an HCF. Many facilities already depend heavily on the use of closed-circuit TVs (CCTVs) for the real-time monitoring of several vital locations – particularly when there are no officers physically present in those locations. The CCTV monitoring is often recorded and stored for future playback, if and when needed. The ability to electronically close and lock doors is another desired capability that many HCFs now possess.
In an attempt to limit the risk of violence, many HCFs are now using a front-desk check-in procedure that requires the temporaryentification, in one form or another, of each visitor, contractor, and vendor. Some HCFs complement this practice by also requiring each visitor to either pass through a magnetometer and/or to be electronically "wanded" before entry. This process may be employed in emergency departments and in other areas of heightened security. Unfortunately, the cost and recognized benefit of these check-in practices have limited to some extent the number of HCFs actually using either or both as part of their routine security practices.
Working With Others: Always a Betterea 
In some communities – the District of Columbia, for example – HCF security directors regularly meet to discuss issues of common concern. In the District of Columbia, the directors have worked closely with the Metropolitan Police Department (MPD) to create "Code Pink" (abducted infant or child) and "active-shooter" planning templates, which each facility has used in turn to craft its own plan.
A new and effective plan has been written for how the MPD itself can access the schematic drawings for each facility, and an intranet-based web page has been developed to provide a secure means for sharing operational and emergency information if and when needed. The directors' group also sponsors an annual training conference with local and national speakers addressing various security topics of general interest.
To briefly summarize, healthcare facilities throughout the United States face a growing series of new challenges related to keeping their staffs, as well as patients, safe and secure. Vital to this effort is recruiting and training a professionally staffed, highly motivated, and properly trained security department capable of using advanced technology – including various types of weapons – to meet the diverse challenges faced by each facility involved. The desired result is a well-earned increase in the trust and respect shown by patients, visitors, professional staff, and the community as a whole.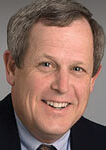 Craig DeAtley, PA-C, is director of the Institute for Public Health Emergency Readiness at the Washington Hospital Center, the National Capital Region's largest hospital. He also is the emergency manager for the National Rehabilitation Hospital, and co-executive director of the Center for HICS (Hospital Incident Command System) Education and Training. He previously served, for 28 years, as an associate professor of emergency medicine at The George Washington University. In addition, he has been both a volunteer paramedic with the Fairfax County (Virginia) Fire and Rescue Department and a member of the department's Urban Search and Rescue Team. An Emergency Department PA at multiple facilities for over 40 years, he also has served, since 1991, as the assistant medical director for the Fairfax County Police Department.