Click to download Full Report
Near the end of 2011, select members of the DomPrep40 – an interactive advisory board of insider practitioners and opinion leaders – met to discuss the key components of community resilience. This collaborative effort included discussion on building stronger regions and the effects caused by reduced Tier II and Tier III Urban Area Security Initiative (UASI) grants. Following that discussion, DomPrep and select DomPrep40 Advisors proceeded to plan a series of six regional events and corresponding surveys in 2012 to learn from practitioners what resilience efforts are currently in place and what still needs to be addressed. The events and surveys were conducted as follows:
Northeast Region – Workshop held in Hartford, Connecticut
Midwest Region – Workshop held in Indianapolis, Indiana
Southwest Region – Four conference calls were conducted
West Region – Online workshop hosted
Southeast Region – Online survey distributed and questionnaire
Mid-Atlantic Region – Online survey distributed and questionnaire
Each event was attended (in person, online, by conference call, or by survey) by an audience of key professional decision makers from local, state, and federal government, non-governmental organizations, and private-sector partners. These events provided both qualitative and quantitative feedback for the report.
Leaders from multiple disciplines associated with protecting the nation's homeland security met through workshops, teleconferences, and surveys to debate and discuss the asymmetrical nature of resilience. In this report, entitled Building Resilient Regions for a Secure and Resilient Nation, the topic of resilience has been documented and studied in depth. John F. Morton, noted author in the field of homeland security analysis, highlights comments and concerns of participants from across the nation, and brings logical form and coherent reasoning to the surface.
Key Findings
Five clear points are described in the summary and supported within the report that provide a tactical plan for sustaining a resilient nation. Going forward, several key considerations must be addressed: funding to bolster collaboration and sustain horizontal collaborative networks; statutory authority to support sub-state regionalization efforts; and enabling frameworks to assist public-private initiatives. Professional development for homeland security and emergency management personnel must not only continue but also be sustained at all levels of government.
Resilience is about mobilizing human potential, especially at the individual citizen and local government level. Success will be based on inserting the private sector, establishing a working governance system, creating collaborative contracts, changing state statutes, and having the capacity for response agencies to be part of a regional organization.
The topic of this report is important because the "homeland security concept" is not just about what building or place must be saved at all cost, but rather the resilience of the people, the businesses, the institutions, and the critical infrastructure across America. Needless to say, there is a lot of work ahead to establish a consistent homeland security concept across and between regions.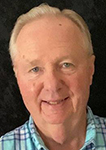 William H. Austin, DABCHS, CFO, CHS-V, MIFire, currently teaches in the Emergency Management Master's Degree Program at the University of New Haven in Connecticut (2016-present). He formed a consulting firm, The Austin Group LLC, in 2011. He served as fire chief of West Hartford, CT (1996-2011) and as the fire chief of Tampa, FL (1985-1995). He has a master's degree in Security Studies (Defense and Homeland Security) from the United States Naval Postgraduate School (2006) and a master's degree in Public Administration from Troy State University (1993). He is a member of the Preparedness Leadership Council and has served on various governing councils in Florida and Connecticut. Contact at whaustin.tag@gmail.com