During September 2017, two major Category 5 hurricanes impacted the U.S. Virgin Islands. More than one year later, the scope, scale, and magnitude of Hurricanes Irma and Maria are still being felt. The three islands that make up the U.S. Virgin Islands – St. Thomas, St. Croix, and St. John – suffered prolonged critical infrastructure shortages and failures in the aftermath of the storms. A lack of reliable access to electricity and water compounded challenges as the islands sought to recover from a hurricane season that caused an estimated $282.27 billion in damage and claimed over 3,300 lives.
In the U.S. Virgin Islands, many buildings were damaged, destroyed, or later condemned. This included the hospitals serving St. Thomas and St. Croix and several of the Department of Health's buildings, clinics, and offices. After a year has passed, the residents are adjusting to the new normal and are working with the resources that have been provided.
 
DomPrep Advisor Andrew Roszak, who has been supporting recovery efforts in the Caribbean through the Institute for Childhood Preparedness, recently sat down to conduct a podcast with Chance Lindner of the U.S. Virgin Islands Emergency Medical Services (EMS) to learn more about the state of recovery and how EMS is seeking to deploy a community paramedicine model to better serve the needs of the Islands. Listen to the podcast today.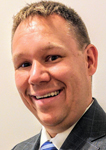 Andrew Roszak, JD, MPA, EMT-P, serves as the executive director for the Institute for Childhood Preparedness and as an advisor for the Domestic Preparedness Journal. He is the author of the Preparing for the Unexpected Series of books, which includes "Preschool Preparedness for an Active Shooter." He has spent over 20 years working on emergency preparedness, response, and recovery issues. He is admitted to the Illinois and District of Columbia Bars and is admitted to the Bar of the U.S. Supreme Court. Find him on Twitter: @AndyRoszak.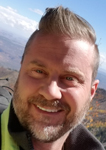 Program Manager, U.S. Virgin Islands Department of Health's Mobile Integrated Healthcare and Community Paramedicine ProgramChance Lindner BS, NRP, TCCC, is the program manager for the U.S. Virgin Islands Department of Health's Mobile Integrated Healthcare and Community Paramedicine Program in conjunction with Emergency Medical Services. He is a paramedic firefighter and wildland fire paramedic. He actively serves on special response teams around the country on U.S. Forest Service and Federal Emergency Management Agency (FEMA) deployments, with the current deployment since the beginning of 2018 for hurricane recovery in the U.S. Virgin Islands. He has been involved in prehospital medicine since 1988. He has worked and resided in Phoenix, Arizona, and Los Angeles, California, since the mid 1990s and holds degrees in emergency response and operations, paramedicine, and psychology with pre-medicine, and intends to complete a Physician Assistant Program in the near future. Find him on Instagram (PinkMohawk) and Facebook (Chance PinkMohawk). Email: Tacparamedic@gmail.com