On 22 May 2017, DomPrep held a panel discussion on "Responders of the Future" at the National September 11 Memorial and Museum. In concert with that event, Secure Schools Alliance Research and Education (the Alliance) released its brief, "Securing Our Schools: Partner Roles and Responsibilities." Together, these offerings provide significant insight on the power that students can play in the safety and security of their schools.
DomPrep's discussion highlighted high school students from the Urban Assembly School for Emergency Management (UASEM) along with some of the mentoring programs in which they participated. Those programs included the New York City (NYC) Office of Emergency Management (OEM) and the NYC Education Department's OEM. The discussion also highlighted course work in which the students engaged and courses in the City University system, which these students could take for college credit.
Mutually Beneficial Mentorships
Most of the interns started their work by fetching coffee and making copies. Each of them told of earning trust and respect from their mentors and, ultimately, being given projects that contributed significantly to the work of the office to which they were assigned. They learned and the agencies benefitted from the additional help.
None of these students expressed plans to pursue careers in emergency management, law enforcement, or homeland security. They were interested in medicine, law, and politics. Most said they previously had never thought about issues raised in their classes and one had no idea what emergency management was before attending the school. The student representatives mentioned the skills they are learning, the enlightened ways of looking at seemingly ordinary things with "new eyes," and the responsibility to bring these new skills and perspectives to whatever tasks or careers they undertake.
Their discoveries and expressions reinforced the concepts presented in the "Securing Our Schools" brief, which speaks of empowering students as full partners in school safety, security, and preparedness. The brief builds on the motto, "If you see something, say something," and takes a common-sense approach to school safety: drill, be engaged, be aware, communicate with each other and with adults, be involved in safety programs, and serve as positive role models. Recommended are all appropriate activities for students (particularly middle and high school students) to help lead their schools in safety and security best practices.
New Eyes & Exciting Possibilities
Although the United States experiences high violent crime rates, it does not experience the volume of violent terrorist incidents that its allies and other parts of the world have experienced – nor do communities live in the constant state of war or fear of war that exists in other parts of the world. What is striking about the UASEM students is the new eyes, enlightened perspectives, and analytical skills these students are discovering, as well as the insights they will bring to whatever careers they do pursue going forward. One can imagine the law school class on privacy issues, where students bring the perspectives of their emergency management and homeland security training to the conversation.
The prospect of actively recruiting more students to serve in emergency management, homeland security, and first response roles raises some intriguing questions:
How much safer would the country become if future generations learn the skills that the UASEM students are learning?
Should these skills and insights be taught to all high school students?
Should there be regular courses or seminars in all high schools that teach the planning, observations, and analytical skills that the UASEM students are learning?
Should there be more agency internships that plan, serve, and protect communities and the nation?
Should schools conduct regular field trips to the workplaces of relevant local and regional agencies?
Should emergency managers, first responders, and homeland security professionals be detailed to rotate through schools as seminar teachers, as a way of preparing the next generation for the new world and exposing them to various career opportunities?
These possibilities are exciting, and emergency managers, first responders, and homeland security professionals have the opportunity to lead such initiatives within their communities. Imagine high school classes discussing topics – such as privacy issues and why cameras may be needed in public spaces, or why facial recognition technology can be a valuable tool for law enforcement and terrorism prevention – and bringing these perspectives into college and beyond. By taking the lead and offering services to local high schools, emergency preparedness professionals can further the nation's resilience. Imagine living in communities where people do not need to be reminded, "If you see something, say something." They will already know how to evaluate and take steps to protect the world around them.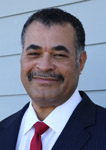 Robert Boyd is the executive director of Secure Schools Alliance, which is a nonprofit organization dedicated to security and safety as a key part of a successful education. He was formerly an executive at several education nonprofits, including Donorschoose.org, the National Alliance for Public Charter Schools, and the Community Education Building in Delaware, where he led the $26 million conversion of an 11-story office building into a state-of-the-art campus for charter schools. It has been heralded as the safest building in Wilmington as well as one of the safest schools in the nation. In addition to his role as chief of staff to a senior congressman, he also previously worked in the New York City Mayor's Office and was public safety chairman for University Park, Texas. He holds degrees from Brown, Harvard, and Southern Methodist universities and can be reached at rboyd@secureschoolsalliance.org.