An enterprise data management (EDM) program emphasizes the importance of managing information as an asset and protecting it from misuse or loss. Research by Gartner and similar services show that most enterprises and organizations carefully manage other assets (financial, physical, and human) but overlook the value inherent in their data. Typically, if an organization is cognizant of the data it captures, stores, and uses, it focuses on physically protecting the data through user access policies, controls on hardware and software, etc. – important aspects of data security. However, data security is not the only category of data management. Organizations frequently forget the need to understand what data exists in an organization, how to use the data, the purpose of the various data sources, and the roles that require data for operations and decision-making.
In an emergency management planning effort, or when an actual disaster strikes, knowing the landscape of data and how to manage it is critical to the organization's recovery and sustainability. For example, the lack of coordinated data about functioning shelters hindered residents' ability to receive essential services after Hurricane Sandy in 2012. Another example was the inability of organizational executives to access critical operational and analytical data to support re-starting business smoothly after September 11, 2001.
Developing a comprehensive program for managing data based on the commonly accepted functions of EDM would provide any organization, regardless of size or industry, with a central focus for identifying and controlling the collection, storage, management, and disposition of its data before, during, and after an emergency. Coordinating data management efforts with emergency management and disaster planning activities can enable organizations to recover more smoothly, allow critical operations to restart, and provide information for fact-based analysis and decisions.
"The involvement of disaster recovery and emergency management specialists is essential in assessing the value of the information resources before a disaster."
Defining Enterprise Data Management
EDM is the global function that facilitates the management of data as an asset of an enterprise/organization. Dr. David P. Marco describes EDM's primary functions as follows:
Data governance – planning, oversight, and control over the management of data and the use of data and data-related resources; development and implementation of policies and decision rights over the use of data
Data architecture and operations – the overall structure of data and data-related resources to support data discovery, storage, and use;
Data security – ensuring privacy, confidentiality, and appropriate access to data, and ensuring prohibition of inappropriate access or misuse of data and information;
Reference and master data – managing shared data through standardized definition and use of common data across the organization;
Data warehousing and business intelligence – enabling access to decision support data for reporting and analysis;
Metadata management – collecting, categorizing, maintaining, managing, and delivering data definitions, calculations, descriptions, sources, etc., enabling "data knowledge"
Data quality – defining, monitoring, maintaining data integrity, and improving accuracy, completeness, validity, timeliness, and consistency of data.
Recognizing that most organizations did not plan their information technology (IT) environments holistically, redundancy and omissions in data, process, and technology exist throughout almost every company. Many organizations do not include data management in their disaster recovery or emergency planning efforts or only focus on restoring tangible hardware, network, and software assets, omitting data accessibility as a critical aspect of recovery.
The role of EDM and the management of information from an enterprise perspective are essential to any successful organization. EDM optimizes the corporate information assets for the business user and the IT community.
EDM practices can play a vital role in any disaster recovery evaluation or emergency management effort. Essential parts of EDM, such as metadata management, data governance and stewardship, and master data management, can support more comprehensive emergency planning. A robust EDM practice can enable organizations to recover more quickly from a disaster since their data is managed with continuity, organizational consistency, and protection as focal points.
The involvement of disaster recovery and emergency management specialists is essential in assessing the value of the information resources since many organizations' most vital asset after their people is their data. Data management professionals can provide training in the basics of EDM and its foundational components (data governance, metadata management) for disaster recovery and emergency management professionals. Understanding the purpose and value of EDM can help disaster recovery and emergency management staff work with data management professionals to assess the requirements for using data to support recovery efforts. As an essential function in EDM, data governance programs can become a fulcrum around which disaster recovery and emergency management planning and recovery initiatives programs revolve, providing the organization with secure, accurate, and timely access to data to help restore operational capabilities.
Data and information security is another essential component of an EDM program. The need to involve emergency management and disaster recovery planning in designing and implementing data security policies and processes is paramount. In the final analysis, developing an EDM program that includes emergency management and disaster recovery efforts would organize and protect the organization's data – an often overlooked but vital asset. Some action items for emergency management professionals could include:
Discover what data management programs/efforts exist at the organization, become familiar with its approach to data management, and how these functions can support emergency management and disaster planning.
Educate data management professionals in the organization about the essential aspects of emergency management and discover alignments with data management functions such as data governance policies, data architecture, and operations, data security, etc.
Collaborate with data management professionals about how to include planning and recovery activities for computer hardware, networks, and software, and develop plans for effective data recovery and access for all emergency planning and disaster recovery scenarios.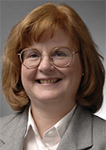 Anne Marie Smith, Ph.D., is a leading enterprise data management consultant and a frequent contributor to various publications on data strategy, data governance, data literacy, and data security. She has over 20 years of experience in data management for several organizations and has successfully led the development of data management departments within corporations and consulting organizations. She earned a Ph.D. in Management Information Systems (MIS) from Northcentral University and has served as a university instructor and course developer. In addition, she holds several certifications in data management and related areas.