An Article Out Loud from the Domestic Preparedness Journal, December 07, 2022.
An enterprise data management program emphasizes the importance of managing information as an asset and protecting it from misuse or loss. Knowing the landscape of data and how to manage it is critical to an organization's recovery and sustainability after a disaster. This article explains the need to coordinate data management with emergency planning.
Narrated by MacGregor Stephenson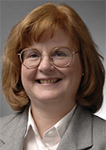 Anne Marie Smith, Ph.D., is a leading enterprise data management consultant and a frequent contributor to various publications on data strategy, data governance, data literacy, and data security. She has over 20 years of experience in data management for several organizations and has successfully led the development of data management departments within corporations and consulting organizations. She earned a Ph.D. in Management Information Systems (MIS) from Northcentral University and has served as a university instructor and course developer. In addition, she holds several certifications in data management and related areas.