An Article Out Loud from the Domestic Preparedness Journal, May 24, 2023.
An existential danger is the exploitation of children. As the threat landscape evolves, first responders have a paramount role to play in protecting these vulnerable populations and maintaining a resilient homeland security enterprise. One program leading the effort is creating a reason for hope.
Narrated by MacGregor Stephenson.
Director, Strategic Client Relations, Federal Law Enforcement, LexisNexis Special Services Inc.
Michael Breslin serves as the Director, Strategic Client Relationships, Federal Law Enforcement for LexisNexis. In this role, he supports the LexisNexis Federal Government team by managing and establishing executive relationships across the federal government. He is a retired federal law enforcement senior executive with 24 years of law enforcement and homeland security experience. He served as the deputy assistant director in the Office of Investigations, focusing on the integrated mission of investigations and protection with oversight of 162 domestic and foreign field offices. He served as the event coordinator for the National Special Security Event Papal visit to Philadelphia in September 2015 and was appointed by the Secretary of Homeland Security as the federal coordinator for the Papal Visit to the Mexico-U.S. Border in 2016. He is a Senior Executive Service member and published author of numerous articles on homeland security, defense, and threat mitigation methods. He serves on the Cyber Investigations Advisory Board of the U.S. Secret Service and is a Board Member of the National Center for Missing and Exploited Children. He also serves on the Preparedness Leadership Council. He has a B.A. from Saint John's University, Queens, NY; an M.S. in National Security Strategy and a Graduate Certificate in Business Transformation and Decision Making from The Industrial College of the Armed Forces; and an MPA from John Jay College of Criminal Justice. He also serves on the Domestic Preparedness Advisory Board.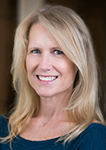 Trish McCall, Senior Director of Program Management, LexisNexis Risk Solutions, is the co-founder of the ADAM Program, a tool donated to The National Center for Missing & Exploited Children by LexisNexis Risk Solutions to assist with the distribution of missing child posters. Trish also leads initiatives working with corporate and academia to help grow the HPCC Systems® open-source community, with an emphasis on creating an ecosystem of advocates for expanding the value of the HPCC Systems platform. Trish holds a BS in Computer Science Information Systems from Kennesaw State University and serves on their Industry Advisory Board.