This is Part 2 of a two-part article. Part 1 shared the history of general aviation pilots in the Pacific Northwest.
Over the past two years, volunteer general aviation groups in the Pacific Northwest (U.S.) have accelerated their progress in preparing their pilots, ground crews, and communications support teams for emergency and disaster response operations. General aviation aircraft can utilize shorter airfields and grass airstrips if needed, and seaplanes can land on water in locations without road access.
General aviation assisted emergency management efforts in multiple ways in 2021. In January, pilots with the Northwest Region Emergency Volunteer Air Corps (EVAC) delivered food and personal protective equipment (PPE) to isolated tribal communities in Washington State. In March, pilots with the Disaster Airlift Response Team (DART) in Eastern Washington airlifted PPE to Washington tribes. In the Fall, atmospheric rivers (i.e., water vapor moving like a river in the sky), a bomb cyclone, and other severe weather events brought heavy rains, flooding, landslides, and road closures in Washington and British Columbia (Canada); Washington Governor Jay Inslee issued an emergency proclamation for severe weather damage in 14 counties. Here are just three of the many ways in which general aviation assisted during these events:
DART pilots supported the U.S. Army Corps of Engineers (part of the U.S. Department of Defense) by transporting 10,000 urgently needed empty sandbags from Seattle to Bellingham when I-5 was not passable.

At the request of the Clallam County Emergency Management, Clallam County DART airlifted bottled water and other supplies from Port Angeles to Sekiu after a landslide closed SR 112.

Some DART pilots were placed on standby to deliver bread, milk, and eggs from Arlington Airport to the Makah Tribe when their only store had re-supply issues due to the flooding.
The emergency management community continually plans for future threats and disasters. In the case of the Pacific Northwest, their focus is on the Cascadia Subduction Zone (CSZ), where three tectonic plates are moving eastward and gradually slipping beneath the North American Plate. The CSZ varies from 70 to 100 miles off the west coast and stretches from Cape Mendocino in northern California to Nootka Island in British Columbia. When the next CSZ "megathrust" rupture occurs, the compounded effects of ground motion, subsidence, tsunami, inundation, liquefaction, and landslides will be the most catastrophic natural disaster to hit North America since the last CSZ rupture in January 1700. During the subsequent relief efforts, volunteer general aviation (which fall under Emergency Support Function #1 – Transportation) and amateur radio communications (Emergency Support Function #2 – Communications) assets are critical for disaster response efforts.
Overview of the Exercises
In June 2022, two functional exercises involved airlifts simulating relief response efforts by general aviation in the aftermath of a magnitude 9.0+ "megathrust" rupture of the CSZ. Thunder Run participants delivered food to food banks in vulnerable communities in northwest Washington. Whale Run participants transported food to vulnerable tribal communities in southwest Washington, Oregon, and northern California. A joint supply depot at the Walla Walla Regional Airport in southeast Washington was a common location for both airlifts. The pilots involved in this exercise had different Federal Aviation Administration certificates and ratings and a wide variety of experience, so care was taken to match flight routes to skill sets and capabilities. Cargo that pilots transported for this exercise came from several sources:
Volunteer general aviation pilots and ground crews, assisted by amateur radio operators, prepare to respond to local disasters by participating in two functional earthquake and tsunami exercises.
Perishable and non-perishable food donations – 

Farmer Frog

 donated 24,000 lbs; the British Columbia Airlift Emergency Response Operations (

BC AERO

) flew nearly 13,000 lbs of additional food across the international border; and
The BC AERO flights brought food from Canada into Bellingham International Airport, with the remainder trucked to the Walla Walla Regional Airport for loading onto the planes.
Thunder Run Operations
Thunder Run was conducted on Saturday, June 18, 2022, and provided the opportunity to thoroughly test the West Coast General Aviation Response Plan (WCGARP). As described in Taking Flight, Part 1, many pilots in this exercise have worked together previously. During Thunder Run, airlifts from Walla Walla went to Renton Municipal Airport for distribution into Grays Harbor and Mason counties and to Oregon. Airlifts from BC AERO went to Bellingham International Airport for re-distribution to airports in Clallam, Jefferson, and Island counties. Amateur radio stations at all airports kept track of the flights and plane manifests using VHF and UHF bands.
The weather did not cooperate along the Thunder Run routes with low freezing levels and heavy clouds across the snow- and ice-covered peaks of the Cascade Mountain Range. Smaller aircraft needing to fly at lower altitudes and with limited instrument flying or deicing ability made flying over mountain passes with 5,000+-ft passes challenging. Even flying in the Puget Sound area did not escape cloudy weather and changing weather conditions. Despite multiple storm systems that delayed flights during the exercise, general aviation pilots flew to all the planned locations, including those between Canada and the U.S.
During the Thunder Run exercise, 57 pilots flew a total of more than ~10,700 air miles. Passing through the U.S. and Canadian customs was new for the general aviation groups, but the experience provided valuable lessons to prepare pilots and ground crews for future emergency responses.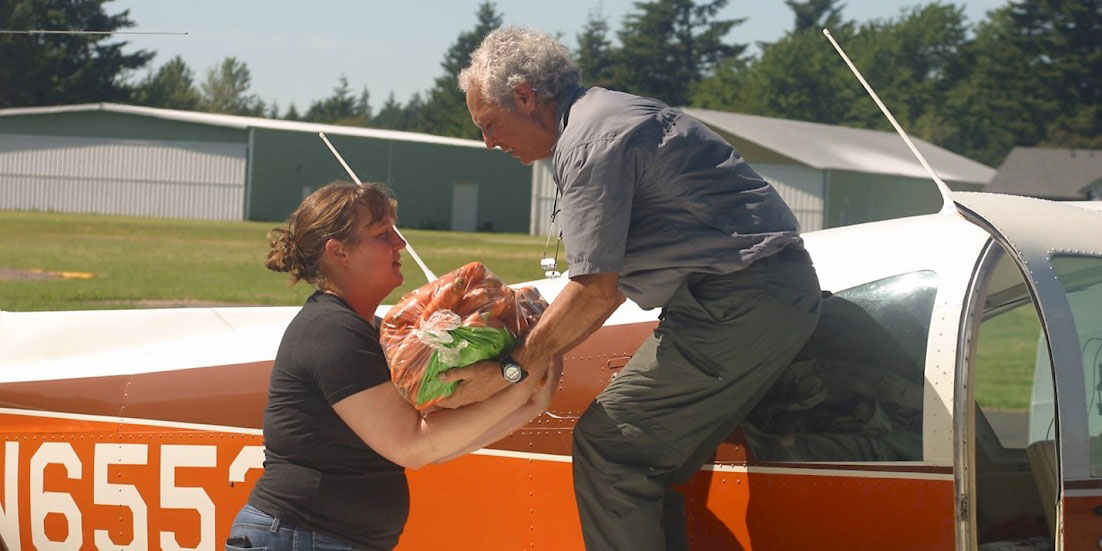 Whale Run Operations
Whale Run was the first exercise for the newly formed Oregon DART (ODART). The exercise design called for 23 pilots to airlift food from the Walla Walla airport to four staging areas in Oregon (Bend, Aurora, Albany, and Creswell) plus two tribal communities (one near Madras, Oregon, and the other near Longview, Washington) on Saturday, June 18. The following day additional flights were to take the food from the staging airports to airfields near tribal destinations.
The weather on the big lift day of June 18 along the Whale Run routes was low overcast, with rain and near freezing temperatures throughout much of the day. Each pilot determined whether they would be able to execute their assigned flight. As a result, pilots flew fewer than half of the flights scheduled that day. The operational flights followed an alternate route along the Columbia River (from Washington to Oregon) to avoid mountainous terrain. Still, Whale Run planes moved approximately 4,300 lb from Walla Walla to the four staging airports.
The weather improved somewhat on June 19, allowing flight operations to move 2,700 lbs to five destinations near tribal areas. On June 20, there were four flights to Newport, Oregon, and one to Chiloquin, Oregon. Finally, on June 21, there was one flight to Camus, Washington, and a truck to Grande Ronde, Oregon, to distribute the last food donations. Amateur radio stations at one staging airport and four destination airports kept track of the flights and plane manifests using the Winlink Global Radio Email system on HF bands.
During the Whale Run exercise, 22 pilots flew a total of ~7,600 air miles. Most importantly, not a single air or ground incident occurred over what turned out to be four days of airlifts.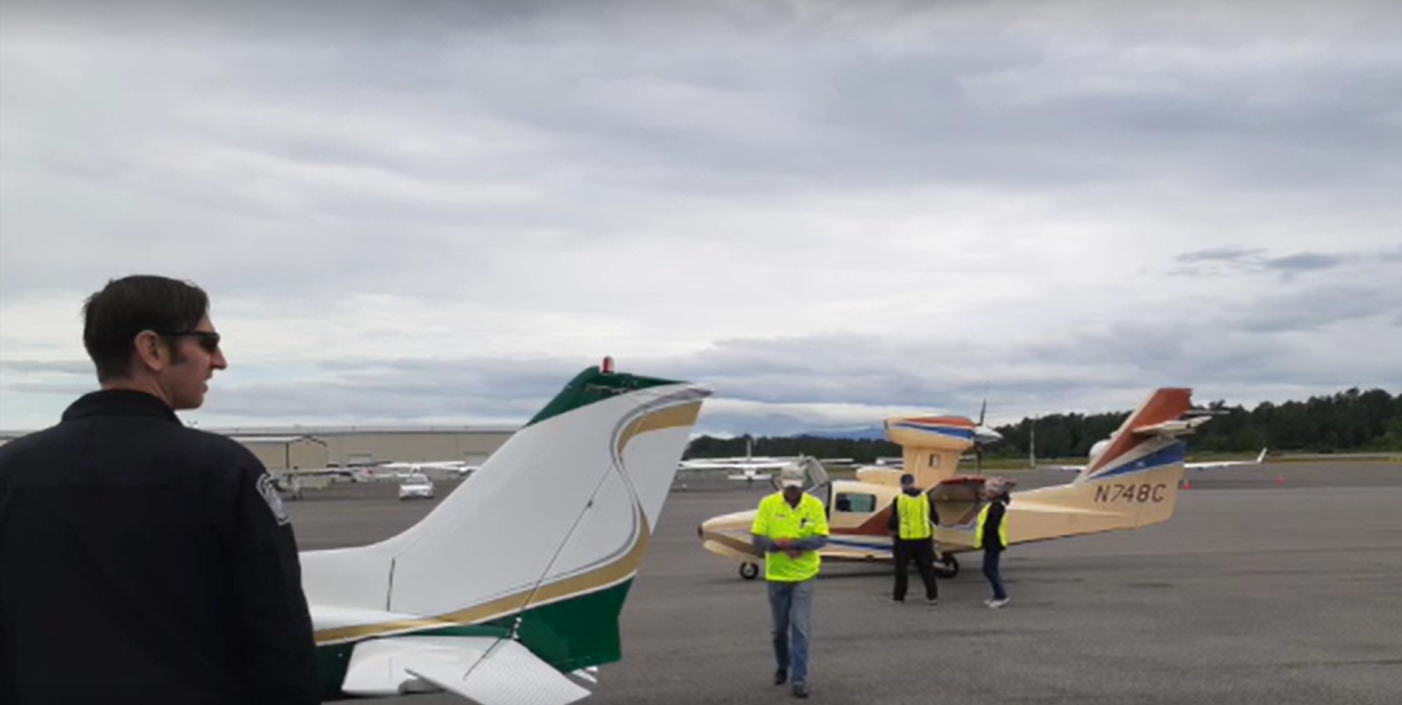 Key Takeaways
There was an enormous amount of learning by all who participated in the sky and on the ground. The most significant takeaways included:
Disaster preparedness requires significant planning and an even greater amount of improvisation. The ability to effectively apply general aviation resources in an actual event will depend on weather conditions during and after the event. Therefore, flight operations must be flexible in responding to changing conditions and varying resource capabilities.

Greater diversity in supply sources, staging areas, and volunteer resources (planes, pilots, radio operators, ground crews) would provide more robust responses to various conditions.

Airlift response could be more effective with better integration between state, county, local, and tribal emergency management agencies. Multiple state, local, and tribal agencies conducted separate and independent activities during the exercise. As a result, there were competing requests for resources with no clear command structure to resolve these requests. A primary example was amateur radio volunteers, who were critical to aviation operations, were also requested to participate in multiple independent exercises. The next regional training would benefit from broader pilot participation during the planning phase.

Pilots should be trained in the Incident Command System (ICS) and the basics of incident management to better integrate into a full-scale response (e.g., FEMA Independent Study Courses 

IS-100

, 

IS-200

, 

IS-700

, and 

IS-800

).

Disaster response can be improved by making the exercise plans more realistic. In particular, more is needed to integrate flight operations with emergency communications (amateur radio) in a simulated response to an event.

Mission assignments must match the specific capabilities of volunteer aircraft and pilot experience. These missions were assigned informally by the Air Ops command (Sky Terry, EVAC, and Jim Origliosso, ODART) in individual discussions with pilots. However, a more extensive database of pilot and equipment capabilities would supplement and enhance the process.

An ODART website is needed to grow the volunteer base and communicate planning activities more efficiently. Currently, ODART is a fledgling effort relying entirely on volunteer resources utilizing multiple spreadsheets. Therefore, some outside funding (through grants and donations) would help grow the organization, and a website is a reasonable first step.
Conclusion
Although the list of improvement opportunities is not trivial, the Whale Run and Thunder Run aviation operations demonstrated that a volunteer force of general aviation and amateur radio resources could provide a legitimate and timely response to a future disaster. Additional exercises of this type will help focus the attention of volunteers and elected officials on future emergency response capabilities, which would improve the ability of communities to respond with aviation resources to an actual disaster.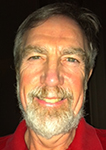 Jim Origliosso, a licensed pilot with a commercial pilot certificate, has volunteered to organize the Oregon Disaster Airlift Response Team. He currently serves on the Board of Angel Flight West and is a retired Chief Financial Officer in the utility industry. He is also a licensed amateur radio operator.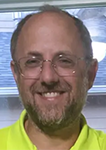 Sky Terry is a Licensed Practical Nurse (since 2011). Since shortly after the Nisqually Earthquake in Washington in 2001, he has been a primary leader in the development of general aviation (GA) as a critical response resource after the "big one." His experience includes five years in the U.S. Army in communications with a secondary role as a combat lifesaver; three years as a volunteer firefighter at Mukilteo Fire Department and DuPont; two years as a nursing assistant; 14 years in search and rescue for Snohomish and Pierce Counties; and leader for multiple responses to the COVID pandemic in WA with GA resources. Additionally, since 2009, he has been the primary designer and organizer/leader for annual exercises in developing GA as a resource in WA (currently conducting two large-scale drills annually).