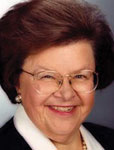 Soon, the Seventh District Volunteer Fire Department in Avenue, Md., will be better able to thwart raging blazes in Southern Maryland communities, thanks to their new fire hoses.  Families of first responders from the Wheaton Volunteer Rescue Squad in Montgomery County will be able to worry less while their loved ones are risking their lives responding to accidents on the beltway, and on the heavily traveled Colesville Road, thanks to their new reflective turnout coats. And parents whose kids live on-campus at the University of Maryland Eastern Shore will be able to sleep better knowing their children will be better protected from dorm fires, thanks to new electrical equipment provided to help in the suppression of fires and to fund various related fire-prevention and safety activities. These are just a few of the many ways in which Maryland communities and our first responders will be safer, thanks to the U.S. Department of Homeland Security's Assistance to Firefighters Grant Program (AFGP), which I created and fight to increase funding for every year. Firefighters and first responders risk their lives to protect others.  They are true American heroes – protecting our homes, our businesses, and our communities.  We are so grateful for the sacrifices they make every day.  That is why the federal government has a responsibility to protect these protectors, providing them with the equipment, training, and tools they need to do their jobs more safely and smarter.  The AFGP is critical to fulfilling this responsibility. However, President Bush's budget cut federal support for the AFGP nearly in half, requesting only $287 million, and – for the second year in a row – eliminated funding for Staffing for Adequate Fire and Emergency Response (SAFER) grants, which fall under the AFGP. I know these are tight times, but we must do better for our first The federal government has a responsibility to protect these protectors, providing them with the equipment, training, and tools they need to do their jobs responders.  That is why, as a member of the Senate's Homeland Security Appropriations Subcommittee, which funds the AFGP¸ I was proud to announce that the 2008 spending bill includes $560 million, an increase of $20 million, in federal funding for our nation's firefighters through the AFGP.  It also includes $140 million, an increase of $25 million from last year, for SAFER grants. Every year, I fight to increase federal funding for the AFGP.  So far this year, Maryland departments have received nearly $12.5 million of that funding, making it among the top five states nationwide.  And, since 2001, Maryland fire departments and fire service organizations have received approximately $50 million through the AFGP, which offers funding through three separate grant programs:
Assistance to Firefighter grants, which fund equipment and other resources for the departments;
Fire Prevention and Safety grants for education initiatives; and
SAFER grants for the recruitment and retention of both volunteer and career first responders.
Helping our firefighters is not a political issue, it is a safety issue.  If you are willing to put your life on the line every day, you should never feel short-changed by your government.  I am so proud to announce the increase in a federal investment in the safety of our first responders in the 2008 Homeland Security spending bill, and I will continue to fight to keep our protectors a priority in the federal checkbook – for them, for their families, and for the safety of our communities.
_______________
For more information on fire grants, please contact Bart Kennedy in Senator Mikulski's Baltimore office at 410-962-4510; or click on the link for her homepage at www.mikulski.senate.gov. ________________________________ Senator Barbara A. Mikulski (D-Md.), now in her fourth term, was first elected to the Senate in 1986 after serving for 10 years in the U.S. House of Representatives and five years on the Baltimore City Council. Although she is best known for her leadership on programs related to education, health care, and the needs of senior citizens, she also has been a strong advocate for veterans' benefits, for quality-of-life programs for U.S. naval/military personnel and their families, and for a strong homeland-defense program. She supported the creation of the Department of Homeland Security and has been a powerful voice in Washington for firefighters, policemen, emergency medical services personnel, and other first responders at all levels of government.