One old Chinese proverb says, "The best time to plant a tree was 20 years ago. The second-best time is now." Many organizations did not have what they needed when the pandemic surfaced in early 2020, and many still do not have what they need to respond to or recover from a natural disaster or a terrorist attack. In addition, most emergency plans rely on other entities (municipal first responders, county or state emergency management, etc.) to support their needs. Building resource capacity takes persistence, planning, patience, funding, and executive support. Like any plan, although there is no magical formula for building resource capacity, the first step is identifying needs. It is essential to understand that the subsequent steps and the process of building resources takes time – sometimes several years. Whether an organization is just getting started or is in the process of advancing resource capacity goals, the following suggestions provide guidance on moving forward. 
Even though getting everything needed all at once is impossible, it is essential to start now and not wait. New equipment and supplies must be budgeted every year to build capacity. It is crucial to seek executive support when budgeting by illustrating how new resources will be vital in mitigating the impacts of future emergencies. Beyond the annual budgeting process, additional options for securing further financial support can be pursued, such as taking advantage of end-of-year monies, seeking grants and donations, and obtaining assistance from other departments within the overarching organization. 
Despite lessons from COVID-19, many entities still do not have what they need to respond to or recover from a natural disaster or a terrorist attack. 
Identify Potential Dangers and "What If" Scenarios 
A good way to know what resources an organization will need in the future is first to identify the threats and hazards that can impact the community and region. This step includes determining the short- and long-term effects of a given threat, hazard, or risk, followed by the technical and human resources needed to mitigate these effects, including the necessary skills and capabilities of agency personnel. In addition to dangers that have a direct effect, planners should evaluate and incorporate into the planning process any potential regional threats, hazards, and risks that may have an indirect impact on the local community. In such cases, it is critical to know whether the agency's resources would be required for incidents occurring in neighboring communities and how the agency would support these operations. 
By "imagining" the aftermath of a given disaster scenario, it is easier to identify the goals and the likely tasks needed post-incident. With an intent to return the area/community to its pre-incident status, considerations should include the resources necessary for ensuring life and safety and preventing further harm. During an incident response, additional resources often exceed daily capacity – transportation, utilities, communication resources, housing, food, and water are just a few likely strains on recovery efforts that will demand additional resources. Although impossible to prevent every disaster, taking preventative measures can help to avoid resource crises. 
Knowing who would coordinate the response and what they need are also critical planning components – other agencies should not be relied upon to come to the rescue. As COVID-19 demonstrated, expecting other agencies or jurisdictions to provide necessary resources is wishful thinking, especially when a disaster affects a larger region. At a minimum, an organization should be self-sufficient for several days. 
Capitalize on Special Event Needs and Real-Time Incidents 
State and federal financial support to large-scale, special events, such as "all-hazard" planning, can be leveraged by agencies, including using equipment made available for the event. Some equipment and resources can be used in the aftermath of an actual emergency rather than simply sitting in a warehouse waiting for next year's event. In addition, special event after-action reports provide a valuable tool for identifying shortfalls that can enhance capabilities for other events and incidents. As an example, some after-action reports related to COVID-19 would show the need for heating units at drive-through testing sites. Such heaters would enhance similar future operations but also would ensure that heaters would be available for countless other responses (power outages, flu-vaccine pop-up sites, reunification sites, etc.). Of course, the opposite is also true – resources specifically purchased for responses could improve special event operations. Consequently, leveraging a resource request to include both (all-hazards and special events) shows financial responsibility, teamwork, and a commonsense approach. 
Although it may be an unpleasant fact, capitalizing on real-time, ongoing incidents may provide the opportunity to procure new resources. The phrase "never let a disaster go to waste" may seem tasteless, but an agency should never pass on a chance to enhance preparedness and build capacity. The real-time incident does not have to be in the jurisdiction where the plan is created. It could be a tragedy where the response did not go well or simply one that receives a lot of media coverage. Other ways to express the importance of building resource capacity include: 
Continuity of operations – Returning to normal operations is more than simply returning to work. Critical functions must be maintained even before returning to normal operations, and many of these functions rely on resources that are not used daily. However, identifying and ensuring access to these resources before an emergency is vital for maintaining critical operations. COVID-19 demonstrated that many organizations did not have what they needed in advance and could not obtain the resources once the severity of the pandemic was realized. 
Historical background – Using past emergencies to help build preparedness capacity involves carefully reviewing after-action reports. These reports often identify what was needed – and what was unavailable – during the recovery phase of a disaster. For example, pandemics, active shooters, catastrophic weather events, etc., are good places to see what was needed to respond and recover. 
Exercises – The primary objective of disaster exercises is to identify resource gaps. Identifying these gaps in a stress-free environment can pay huge dividends when a disaster strikes by sharing lessons learned with key stakeholders and then filling the gaps identified as shortfalls. 
Overcoming Barriers 
Beyond normal and somewhat expected budgetary concerns, two other areas often make it challenging to build resource capacity: competing needs and naysayers. 
Competing needs – Safety, security, and preparedness are integral parts of any organization. Executive staff members understand the importance of "being ready" before and after an emergency, but their organizations have competing daily needs. Reducing conflicts for competing needs takes patience, long-range planning, and executive support. Competing needs may even come from within the same public safety department. For example, in a police department, daily patrol vehicles must be maintained for the safety and security of the overarching organization. These immediate needs undoubtedly would take precedence over competing equipment needs that may be required later. More clearly stated, requesting mass casualty incident resources would take a back seat when patrol cars are needed right now. 
The Naysayers – Consider the times when there was a particular resource shortage. Pointing out the need to be prepared before an emergency is better than locating and acquiring resources during or after an emergency. Careful planning takes into consideration both life safety and continuity of operations. Providing examples from past disasters helps too. For example, imagine the response to someone asking the following question in 2019 versus today, "Why would we need so many disposal (or perhaps even N95) masks?" 
Public safety leaders must always be prepared to answer the "What do you need?" question with details. Therefore, it is beneficial to have a "living," regularly updated resource-needs document that includes specific equipment and personnel needs – including training and detailed costs – and be "purpose ready." 
COVID-19 has provided many valuable lessons, including the importance of having the resources needed before an emergency. The pandemic also showed how difficult it is to acquire resources when an incident expands geographically and becomes long-term. Although few organizations have everything on hand when a disaster strikes, organizations with a baseline to get started are in a better position to respond and can return to normal operations much sooner. 
The phrase, "You don't know what you don't know," applies to building emergency preparedness resource capacity, and it takes continuous research to adapt to changing threats. It is also helpful to "get out of the office" and see what other organizations have on hand that could be mutually beneficial for operations. Finally, one of the main differences between those who get what they want (or need) and those who do not is that they asked for it! So, start planning and ask now for what will be needed in the future.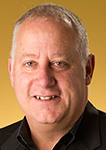 Andrew (Andy) Altizer Andy Altizer has over 20 years of emergency management planning experience at Georgia Tech, Kennesaw State, and Westminster Schools. In addition, he has another 10 years of planning experience in the military.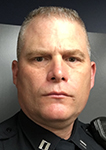 Timothy S. Murphy is the Special Operations Commander at Kennesaw State University Police Department. He has been with the department for over 25 years. He plans and manages traffic and security operations for large-scale athletic/special events. He is a graduate of the Northwestern School of Police Staff and Command