A cohesive, well-developed disaster response team is essential to prevent adverse incidents and lives lost. Meeting current safety guidelines must be enculturated for a successful program, thus saving lives and providing optimal quality of life after a major disaster. Completing the minimal requirements for tasks to meet current safety guidelines is not enough to save lives.
High turnover rates, inconsistent training, and reduction in financial support challenge the development and sustainability of optimal emergency response teams. Recently, the Centers for Medicare and Medicaid Services announced its decision to change the Emergency Preparedness Rule within healthcare organizations participating in Medicare and Medicaid. With a focus on endorsing the importance of communication and training, the changes are aimed at improving patient safety.
Developing a Hospital Emergency Response Team (HERT) program as a form of standardization resembles the Federal Emergency Management Agency's process with constant communication that is upheld to meet a uniform process. Hospitals need to create best practices for predictable and repeatable results for emergency preparedness. By having dedicated and knowledgeable elite emergency response teams, hospitals can improve sustainability, cost effectiveness, and turnover rates.
Past Disaster Lessons Learned for Hospitals
In Joplin, Missouri, in 2011, an EF5 tornado stretched across 13 miles and took the lives of 161 people. In the aftermath, significant lessons were learned. The emergency preparedness community needed to provide more consistent education and more frequent training drills. Promotion of the National Incident Management System (NIMS) concepts in all organizational disaster-related trainings and exercises, revise and update disaster plans and protocols to include NIMS and the National Response Framework components, and have a stand-alone emergency preparedness committee became new provisions included in Missouri Hospital Association.
Ebola had a profound financial impact on the nation. Many hospitals procured additional needed supplies and many took extra steps to train staff on the appropriate protocols for treating Ebola patients. Dell Children's Medical Center of Central Texas (DCMCCT), a member of the Seton Family of Hospitals, for example, incurred additional costs for just-in-time training, and dismissed the existing program in order to prepare for the unexpected. Around-the-clock news coverage of the escalating Ebola crisis in 2014 reinforced and heightened public concern when patients came to the United States. Although the risk for Ebola transmission in the United States was low, the fear of a U.S. epidemic required a massive communication effort by the Centers for Disease Control and Prevention.
Hospitals reported that prior emergency planning was valuable during storms such as Hurricanes Sandy in 2012, Irene in 2011, and Katrina in 2005, and they subsequently revised their plans as a result. A 2013 report by The Heritage Foundation Emergency Preparedness Working Group found that 172 hospitals out of 174 Medicare hospitals participated in at least one emergency preparedness activity – including nursing, security, and emergency departments – such as a simulated disaster exercise or an actual response to an emergency, in the year before Sandy. Prior emergency planning was valuable during the storms and resulted in the hospitals: revising their plans; pushing for leadership and clearly defined roles within different departments; adding key roles; and sharing response plans among state agencies, health departments, hospitals, and other community departments.
In West, Texas, in 2013, an explosion left 15 people dead and an additional 300 injured. A nursing home in its path trained for an evacuation drill two weeks prior, so when it was time to act they were able to do so successfully. Although it was not requested, nurses, doctors, and ancillary staff arrived at local hospitals to help. Some say plans were not strictly followed, but "controlled chaos" got the job done. This nursing home demonstrates the need to train and train again.
In 2015, there was a national push for planning and preparation for H1N1. DMCCT took steps that were recognized as best practices (ASPR, site visit with author, O. Enriquez, October 28, 2010) by setting up tents to treat the influx of patients to help confine and stop the spread of the disease. The pattern continues with each disaster and enforces the apparent need for more training and clearly defined roles within the team.
Training, Turnover & Funding
When accrediting agencies are due to arrive at any given facility, a scramble occurs to check that the supply closets are up to code, and employees are ready for potential questioning from auditors. Existing training gaps need to be closed because lack of consistency fails to save lives. Therefore, the Centers for Medicare and Medicaid Services is mandating training to be enforced and a program to be established (implement by November 15, 2017):
Training and testing program: Develop and maintain training and testing programs, including initial and annual trainings, and conduct drills and exercises or participate in an actual incident that tests the plan.
In other words, develop a better plan for a plan because past mistakes will be repeated unless designated response teams are created.
In addition, turnover is high within hospitals; collectively, the nation was at 19.2% in 2015. As population trends continue to grow, so does this national average in turnover rates. However, training the hospital as a whole does not solve the real issue. Hospitals need to incorporate cost-saving measures and have volunteers dedicated to a response team, such as the HERT program, which includes trained employees who meet once a quarter throughout the year. Understanding recovery and mitigation is crucial to designing a program that works for each facility. A common thread, though, is that those in whom hospitals invest their training resources may be gone when the next disaster strikes.
The healthcare industry is experiencing a paradigm shift. The expanding healthcare roles, the aging population, the mandate on quality and safety, the squeeze in reimbursements, the competition for patient volume, the shift in the delivery of care, the shortage of physicians, nurses, and allied professionals, and the Patient Protection and Affordable Care Act are all stressing the industry. The cost of turnover can have a profound impact on the already diminishing hospital margin. With hospital turnover high nationally, the emergency preparedness efforts and cost to train increase as well. As hospitals focus on retention efforts to keep employees, they could help cut labor expenses on upcoming mandates to future training by focusing on the team in which they invest their energy and funds, for example:
·      Condense the information during mandated training for the entire staff by focusing on patient care;
·      Leave the decontamination process, the triage set up, and additional details to the designated response team; and
·      Create an incentivized program and mission that ensures team members are committed to, so if they transfer to sister facilities they stay part of the response team.
It is important to be committed to investing in individuals and in the success of the emergency preparedness program.
In the case of DCMCCT, Ebola preparedness cost an estimated $90,000 (C. Drubert, materials management, personal communication, November 2016) in supplies alone, in addition to salary costs for hospital staff during the training. To date, two-thirds of the employees who trained for Ebola are no longer employed at DCMCCT. In 2015, Seton Family of Hospitals, a member of one of the country's largest nonprofit health systems Ascension One, adopted the HERT program. With its 21 members, who have an average tenure of five or more years of participation experience, HERT's training cost including salary dollars is $13,000 per year for the entire team. Yet in 2015 during the Ebola scare, DCMCCT increased its spending for additional training and supplies, despite already having a well-prepared program. Those funds were lost.
More Than Checking the Box
The nation is long overdue for key stakeholders seeing the importance of participating in this emergency preparedness movement. There are three key points to remember:
·      Past disasters all share a common conclusion: there is a need for more training and dedicated roles.
·      Employee turnover may negatively affect the outcomes when disasters do hit.
·      Creating a HERT program will minimize impact on additional cost.
The HERT program asks, "Are you better prepared for the threats of tomorrow?" Simply checking the box for compliance is not enough.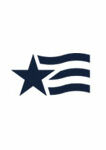 Rachel Clark is a student intern from Texas State University in Bachelors of Arts and Science who has dedicated her research to help write this article. She has a background in emergency medicine, and is an emergency medical technician who was a part of the hazmat team at Brackenridge Hospital in Austin, Texas, during Katrina in 2005. She has since been certified as a Surgical Technologist, which led her into the medical sales sector. She volunteers with Samaritans Purse and helped perform mud-outs when flooding hit the central Texas region. With over 10 years medical experience and many volunteer hours, her devotion is to help solve emergency preparedness gaps.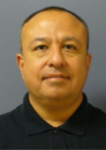 Oscar Enriquez is an emergency medical technician (EMT) and serves as the Hospital Emergency Preparedness and Response Team (HERT) Program Manager at Dell Children's Medical Center of Central Texas (DCMCCT), Austin, Texas. With over 25 years of experience in emergency preparedness, he is responsible for developing and advancing the implementation of training policies and capabilities to improve front line preparedness at DCMCCT and across the Seton Healthcare Network. He was commended by Capital Area Trauma Regional Advisory Council (CATRAC) TSA-O, Officer Assistant Secretary for Preparedness and Response, American College of Surgeons, and Joint Commission for best in practice HERT program. He led the hospital response team to Hurricane Katrina/Ike and H1N1. He has more than 25 specialized certifications and attended countless webinars, workshops, and seminars, including Weapons of Mass Destruction Hazardous Materials, CHEMPAC training, Emergency Medical Task Force-Region 7 (EMTF-7), and Medical Mobile Unit training. He is a past member of the Austin-Travis County Interagency Disaster Council and is an active member of CATRAC, Regional Preparedness and Response Committee. He attended El Paso College and volunteered with the American Red Cross.