Studies show that children's learning improves when they feel both physically and emotionally safe. As "National Safe Schools Week" (16-20 October 2017) approaches, it is an appropriate time to discuss how to create these environments through safe schools programs in local communities across the United States.
In years past, the "door openings" industry and commercial buildings adhered to legacy codes – like Building Officials and Code Administrators International Inc. (BOCA), Uniform Building Code (UBC), Southern Building Code Congress International Inc. (SBBCI), and International Conference of Building Officials (ICBO) – which have traditionally been revised every three years, while local jurisdictions decided what versions to adopt and enforce. Currently, however, there is a move toward the International Building Code (IBC), which is published by the International Code Council (ICC) and includes standards and guidance for commercial buildings on doors, windows, and other openings.
Still, despite this migration of codes from a patchwork of local decisions to global guidelines, there remains a lack of consensus around school security. This raises the question, "What is 'good enough' when it comes to the security of schools and children?" The current fragmented approach causes confusion regarding how new schools are designed and how to retrofit existing school buildings, whose average age is 44 years. There have certainly been a few advances in technology and infrastructure since 1973, such as standards around fire, life safety, energy, and so many other aspects of commercial buildings, but not around school security.
Collaborating to Define Standards
The Partner Alliance for Safer Schools (PASS) is one of the organizations at the forefront of establishing security standards for schools. In 2014, the Security Industry Association (SIA) and the National Systems Contractors Association (NSCA) formed PASS, which brought together members of the security industry, school officials, and law enforcement to develop a coordinated approach to protecting K-12 students and staff. SIA and NSCA had a unified vision that combining their school safety programs and mass notification and emergency communications task forces would make a big impact in this space.
Together, they have provided valuable insights regarding school safety and security. In fact, PASS suggests that school administrators are challenged with two decisions: determining what they need to do and how they will pay for it. A third challenge, which complicates the second, is to understand how much implementing an appropriate security plan would cost. This includes determining how much would need to be budgeted, and whether those funds should come from the education budget, or from another source such as the homeland security budget.
School administrators are experts in running schools and providing education. However, most are not security experts and do not understand the complexity of implementing a comprehensive physical security and safety program across their districts. Still, they are often contacted repeatedly by organizations with multiple safety and security products. Some of these organizations recognize their products are just pieces of a safe school environment puzzle and how they fit in, whereas others focus on specific applications and do not understand how their specific solutions may affect life safety codes and Americans with Disabilities Act rules. (Note: Many "barricade devices" fall into this latter category and actually introduce liability concerns with the unintended consequences of their use.) Even for experts, the plethora of options and disparate systems required to integrate a safety and security approach at schools is daunting. The ongoing challenge is integrating access control, video, mass notification, and/or visitor management products into a single, effective, and appropriate system the owner can understand, utilize, and afford. In the absence of standards, schools are likely to amass a collection of devices that do not constitute a comprehensive solution.
Finding the Right Approach & Method
PASS has provided a solid roadmap – its free downloadable guidelines – for comprehensive security plan implementation by following a layered approach, suggested by Safe and Sound Schools, and then aligning the layers into measurable tiers (see Figure 1). The tiers define the level of security for each layer, with "Tier 1" being basic security or a starting point, and "Tier 4" being the most sophisticated. The layers within those tiers include:
Procedural Layer – The human element, which includes roles and responsibilities for staff, volunteers, and others on school property;
Drill Layer – Internal policies around drills for certain scenarios of danger;
Property Perimeter – Defining the property perimeter and the procedures and policies for managing it, from signage and video to fencing and landscaping;
Parking Lot Perimeter – Management of parking lots, whether for visitors, contractors, or staff;
Building Perimeter – How various users access the inside of the building (students, staff, and visitors) and how this perimeter is managed physically and electronically;
Video Surveillance – Where to locate video devices and how the data collected is managed;
Visitor Control – How visitors are enrolled, identified, and managed, from building access to background checks;
Classroom Layer – How protection is provided to students and staff in classroom settings; and
Emergency Notification Layer – How various situations are communicated inside and outside the building to the appropriate audiences, from students and staff to parents and local authorities.
The tier of security a given school requires is generally determined based on identified risk (e.g., location, crime rates, surroundings) and budgets. Different environments require different approaches and levels of security. Therefore, schools in urban, suburban, and rural environments have different needs. Some environments may require a higher level of security for the property perimeter or parking lot perimeter depending on what is present in the surrounding area (e.g., shopping centers, bus terminals, freeways). The PASS approach provides the flexibility to mix and match the various layers and tiers to accommodate diverse environments.
Budgeting a Solution
Once there is an understanding of the tiers – as well as their layers and components – a budget can be estimated by a method developed by PASS. Although costs vary by market, PASS established a baseline budget using actual costs for a Denver area school district that implemented the PASS guidelines. PASS then looked at the number of public schools across the United States (approximately 100,000) in each state and broke them down by type (K-8, secondary, and other) to determine cost by state and school type for each tier.
Based on the approach described above, a summary of costs by state, building type, and tier was determined. Looking at the cost from a national standpoint, estimated costs would be: Tier 1, $11 billion; Tier 2, $15.3 billion; Tier 3, $25.1 billion; and Tier 4, $35.9 billion. Costs for a sampling of several states are listed in Table 1.
TABLE 1. PASS STUDY DATA – COST PER STATE BASED ON THE NUMBER OF K-8, SECONDARY, AND "OTHER" PUBLIC SCHOOL BUILDINGS
Costs
State
Total # of Schools
TIER 1
TIER 2
TIER 3
TIER 4
Indiana
1,910
$214M
$298M
$488M
$700M
Texas
8,793
$986M
$1,373M
$2,247M
$3,225M
Florida
4,162
$442M
$612M
$988M
$1,452M
Washington
2,394
$272M
$379M
$623M
$889M
New Jersey
2,558
$281M
$391M
$636M
$921M
Louisiana
1,383
$151M
$209M
$341M
$495M
Note: Numbers established in July 2017 by PASS based on actual costs of
implementing the tier continuum in the Littleton School District in Colorado.
Recently, several organizations – including the Secure Schools Alliance, Safe and Sound Schools, SIA, PASS, and Allegion – testified before the Congressional School Safety Caucus on the importance of school security and establishment of standards. Additionally, led by the Secure Schools Alliance, 12 organizations – including nonprofits representing parents, emergency responders, educators, and industry leaders – sent a letter to President Donald Trump requesting $3.5 billion in federal funding for school security, which incidentally coincides with the cost of implementing Tier 1 security nationwide. In the proposed plan, federal funds would require matches from state and local entities.
National Safe Schools Week provides an opportunity to elevate school safety standards and funding conversations in communities across the United States. Tier 1 should be the minimum standard for all school buildings, but more action is required. Hopefully, it will be a conscious decision rather than another act of violence that spurs such action.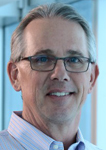 Mark Williams is vice president of Architectural and Construction Services at Allegion Americas. His experience in the "openings" industry started in the mid-1980s. As a novice, he quickly became aware of the importance of fire and life safety codes, as well as the role his industry plays in providing secure and safe environments. By becoming a student of the codes, he eventually had the opportunity to work as a code instructor with local authorities and with architects and school staff to discuss the safety and security of education facilities. Currently, he also serves as a director for The Partner Alliance for Safer Schools (PASS), a steering committee of the Security Industry Association (SIA), and as a volunteer advisor to the Secure Schools Alliance.