Volunteers are a lifeline for many nonprofit organizations and for-profit companies during emergencies and disasters. Volunteers tend to have big hearts for helping people and are willing to go out of their way to assist as needed. However, recruiting and retaining good volunteers can be difficult. Following are some simple strategies and tools for any emergency preparedness professional seeking to build and maintain a strong volunteer force.
Strategies & Tools for Volunteer Engagement
When recruiting volunteers, consider what the organization is looking for in a volunteer.
Are specific credentials or training required?

Do they need to have a medical background with a current verified license?

Is heavy lifting involved?
Is there a lot of clerical work?

What are the working conditions (indoor/outdoor)?

What will they need to wear?

What is going to be supplied?
Once the event or task requirements are defined, the actual recruiting or assigning of volunteers begins. It is critical to avoid assigning a volunteer to a task or duty for which they are not qualified or overqualified.
Volunteers tend to have big hearts and are willing to go out of their way to assist as needed, but coordinators must respect their balance between commitments.
One of the most important things to remember when recruiting volunteers is they are not getting paid to help. As such, with other personal and professional responsibilities, they may not be available to assist in every situation. COVID-19 was a good example. When the testing began, it was difficult to get volunteers as they were afraid to bring illnesses back to their loved ones. However, as more information emerged and the nation entered the vaccination stage, volunteers emerged from every direction.
As a result, the robust and trained team of volunteers that very smoothly ran the COVID-19 clinics came back to help at other clinics. Those volunteers performed essential tasks: helping with traffic, doing clerical work, giving vaccinations, entering data into computers, watching the people after their vaccinations to make sure they did not have any problems, taking clipboards off the nurses' stations, and cleaning and restocking the clipboards with new vaccination applications. They also cleaned the seats between visitors to maintain a sterile environment. For those who could not enter the building, one of the clerical volunteers and a nurse would perform the tasks outside with the traffic volunteers observing those who received the vaccinations for 15 minutes and alerting staff if needed. Fortunately, no alerts were required outside or inside.
To retain volunteers, coordinators must respect this balance between commitments. For example, putting down a volunteer or implying they are untrustworthy because they cannot respond to every event would hinder volunteer retention efforts. However, simple, inexpensive strategies can work well in maintaining volunteers. For example:
Praise them for their actions.
Host an appreciation dinner or other event to make them feel wanted and needed.

Express gratitude by saying "Good job" or "Thank you" to encourage them to return.

Show personal recognition, such as sending birthday cards or thank you cards (some online websites can create cards and send them by email).
It is difficult for a threat preparedness volunteer coordinator or any other volunteer coordinator to recruit and retain good volunteers to fulfill roles that are not needed daily. There is only so much training that organizations can do to keep volunteers busy. During these downtimes are good opportunities for birthday cards and other friendly gestures to remind them that their services are appreciated even when they are not actively volunteering.
The bottom line in retaining volunteers is to maintain regular contact. Ensure that the volunteers know they are needed and that they are doing a good job. In addition, the volunteers must understand the jobs they are doing for the events, disasters, or other efforts are being done well and that their efforts are essential to the success of the operations.
Getting Started
Various programs are available to help with grant funding for managing, recruiting, and retaining volunteers. There are even training programs for volunteer coordinators or managers of volunteers based on best practices. These training programs can be in person, virtual with online leadership, or online self-paced classes. Some state agencies offer grants and training programs to nonprofit organizations to help recruit and engage more volunteers. For example, in West Virginia, Volunteer West Virginia is the lead volunteer agency within the state's Department of Arts, Culture, and History.
It is imperative to receive volunteer management training before starting a program that involves running a volunteer business or managing groups of volunteers. Another program that helps with volunteerism is the United Way of the Mid-Ohio Valley, which has staff that are friendly, available, and willing to help.
One more resource with information about many types of disasters, how to prepare for them, grants, help with volunteers, and so much more is Ready.gov. Much of their materials are free to order and can help facilitate organizing community emergency preparedness events. In addition, having volunteers helping at these events provides good opportunities for the volunteers to gain more familiarity with the topics in these materials.
With the right resources and assistance from different companies and agencies mentioned in this article, there is a lot of support for building and maintaining a robust volunteer force and information on available grants for struggling nonprofit organizations. With grants and other valuable information, organizations can better prepare for the next disaster by recruiting, retaining, and managing a strong volunteer force.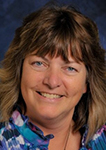 Kristina L. Hamilton has been with the Mid-Ohio Valley Health Department since 2003 and currently serves as the threat preparedness volunteer coordinator. She also serves as the six-county regional volunteer coordinator for the Mid-Ohio Valley Medical Reserve Corps since 2011. In addition, she is a West Virginia Public Health Association member and a regional coordinator for the Community Emergency Response Team.