Since 1998, the National Domestic Preparedness Consortium (NDPC) has been preparing first responders for a wide range of natural and human-caused incidents. Sponsored through the U.S. Department of Homeland Security/Federal Emergency Management Agency (DHS/FEMA) National Preparedness Directorate, the NDPC includes seven training partner organizations, each with different lanes of core capabilities:
Center for Domestic Preparedness (CDP) – specializing in mass-casualty hospital training and tactical operations training in contaminated environments
The Energetic Materials Research and Testing Center (EMRTC) – specializing in explosives, live explosives, and incendiary devices training
National Center for Biomedical Research and Training (NCBRT) – specializing in training for weapons of mass destruction, counterterrorism, and other high-consequence events
Texas A&M Engineering Extension Service (TEEX) National Emergency Response and Recovery Training Center (NERRTC) – specializing in incident management, infrastructure preparedness, cybersecurity, sports and special events, emergency medical services, senior and elected officials training and public information
National Nuclear Security Administration/CTOS-Center for Radiological/Nuclear Training (NNSA/CTOS) – specializing in weapons of mass destruction (WMD) and radiological/nuclear training
National Disaster Preparedness Training Center (NDPTC) – specializing in natural hazards training
Transportation Technology Center, Inc. (TTCI)/Security and Emergency Response Training Center (SERTC) – specializing in training for surface transportation involving hazardous materials, weapons of mass destruction, and emergency events
In this podcast, Domestic Preparedness Advisor Andrew Roszak talks with NDPC Chairman Colonel Alphonse Davis, U.S. Marine Corps (Retired), and Jeffrey Mayne, ​director of ​Louisiana State University's NCBRT, to learn more about the Consortium, its partners, the trainings offered, and its ability to adapt to the nation's constantly changing training needs. For example, recent shooting incidents have increased the demand for campus emergency active shooter programs. The NDPC has created a standardized training model that is applicable to all emergency management disciplines. The training courses are offered at no cost to local, state, and tribal agencies. As of 31 December 2017, the NDPC has trained more than 2.7 million participants.
Listen now to learn more about NDPC, its partners, and this vital training resource.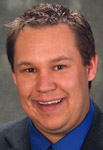 Andrew Roszak, JD, MPA, EMT-P, serves as the senior director for emergency preparedness at Child Care Aware® of America. He is a recognized expert in emergency preparedness, public health, and environmental health. His professional service includes work as the senior preparedness director of environmental health, pandemic preparedness, and catastrophic response at the National Association of County and City Health Officials; at the MESH Coalition and the Health and Hospital Corporation of Marion County, Indiana, as the senior preparedness advisor supporting Super Bowl 46 and the Indianapolis 500; as a senior advisor for the U.S. Department of Health and Human Services; on the Budget and HELP Committees of the United States Senate; and at the Illinois Department of Public Health. Before becoming an attorney, he spent eight years as a firefighter, paramedic, and hazardous materials technician in the Chicago-land area. He has an AS in Paramedic Supervision, a BS in Fire Science Management, a Master of Public Administration, and a Juris Doctorate degree. He is admitted to the Illinois and District of Columbia Bars and is admitted to the Bar of the U.S. Supreme Court. Twitter: @AndyRoszak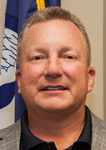 Jeffrey Mayne, director of NCBRT, worked for the Louisiana Department of Wildlife and Fisheries (LDWF) for over 31 years. He retired as the chief of law enforcement in 2014, but remained employed with the agency until joining LSU-NCBRT. He also served as Louisiana's state boating law administrator within the National Association of State Boating Law Administrators. He played a key role in the development of a national state/federal cooperative marine law enforcement program authorized in the Magnuson-Stevens Fishery Conservation and Management Act. He earned his undergraduate degree from Louisiana State University (LSU) with studies concentrating in political science, sociology, and corrections, and his master's degree in public administration from LSU as well.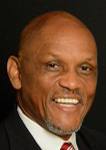 Alphonse Davis serves as the deputy director of the Texas A&M Engineering Extension Service (TEEX) and Chairman of NDPC. Previously, he served as director of TEEX's National Emergency Response and Rescue Training Center, where he oversaw the Agency's Homeland Security National Training Program Cooperative Agreement with the U.S. Department of Homeland Security. Affiliated with TEEX since 2004, he serves as TEEX's principal representative to two national training consortiums: the National Domestic Preparedness Consortium (NDPC) and the National Cybersecurity Preparedness Consortium (NCPC). He also serves on the advisory board for the National Center for Spectator Sports Safety and Security (NCS4) at the University of Southern Mississippi. A 27-year veteran of the U.S. Marine Corps, he holds a bachelor's degree from Southern University, an MBA from Averett University, and a Master of Science degree from the National Defense University, Industrial College of the Armed Forces.