On the morning of 10 September 2017, Irma made landfall in the Florida Keys as a Category 4 hurricane. Mandatory evacuation pushed tens of thousands of people onto a two-lane road. Returning to the area following the storm introduced additional challenges, for example: fuel trucks having trouble entering, housing shortages, landlord issues, builder contract concerns, vulnerable populations, and other reasons for delayed entry. With surrounding areas also being affected by the storm, prioritization and allocation of essential services and shared assets, as well as warehousing of donations proved to be difficult. However, out-of-state workers and resources such as the Incident Management Assistance Teams (IMATs) have played critical roles during the ongoing recovery phase.
As returning to a new normal continues, donor fatigue has set in, but long-term recovery groups have formed and the true recovery is beginning. The misconception that everyone in this service industry town is wealthy can hinder recovery for those in need. On 2 February 2018, Domestic Preparedness Advisor Andrew Roszak held an exclusive interview with one Key West resident who reflected on lessons learned as he continues to balance life and work. Living in an RV after losing his home to Irma, J. Matthew Massoud, case manager for Monroe County Social Services, faces these challenges head on and helps prepare his community for a time in the near future when Federal Emergency Management Agency (FEMA) assistance will end. In this podcast, he shares his experience, offers tips for others who may someday find themselves in a similar situation and provides possible approaches for filling the gaps when federal assistance is no longer available.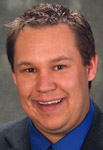 Andrew Roszak, JD, MPA, EMT-P, serves as the senior director for emergency preparedness at Child Care Aware® of America. He is a recognized expert in emergency preparedness, public health, and environmental health. His professional service includes work as the senior preparedness director of environmental health, pandemic preparedness, and catastrophic response at the National Association of County and City Health Officials; at the MESH Coalition and the Health and Hospital Corporation of Marion County, Indiana, as the senior preparedness advisor supporting Super Bowl 46 and the Indianapolis 500; as a senior advisor for the U.S. Department of Health and Human Services; on the Budget and HELP Committees of the United States Senate; and at the Illinois Department of Public Health. Before becoming an attorney, he spent eight years as a firefighter, paramedic, and hazardous materials technician in the Chicago-land area. He has an AS in Paramedic Supervision, a BS in Fire Science Management, a Master of Public Administration, and a Juris Doctorate degree. He is admitted to the Illinois and District of Columbia Bars and is admitted to the Bar of the U.S. Supreme Court. Twitter: @AndyRoszak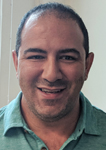 J. Matthew Massoud has been a case manager for Monroe County Social Services in Key West, Florida, since January 2011, and currently serves at the Emergency Operations Center as the Health and Human Services Branch director. He also serves as the treasurer of the Monroe County Homeless Services Continuum of Care. A native of Upstate New York, he served eight years of active duty in the U.S. Coast Guard. He graduated from Marist College in 2002 with a BS in criminal justice.