With so many graduate degrees available, it can sometimes be confusing to know which to pursue when entering the world of emergency and disaster preparedness and response. Domestic Preparedness Advisor Andrew Roszak addressed one broad-based degree that covers many areas critical for managing disasters. In this podcast, Dr. Randolf Burnside of Southern Illinois University's Political Science Department and Dr. Anirudh Ruhil of Ohio University's Voinovich School of Leadership and Public Affairs share their insight about the Master's of Public Administration (MPA) degree and how it can help prepare professionals for jobs in both the public and private sectors.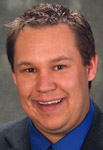 Andrew Roszak, JD, MPA, EMT-P, serves as the senior director for emergency preparedness at Child Care Aware® of America. He is a recognized expert in emergency preparedness, public health, and environmental health. His professional service includes work as the senior preparedness director of environmental health, pandemic preparedness, and catastrophic response at the National Association of County and City Health Officials; at the MESH Coalition and the Health and Hospital Corporation of Marion County, Indiana, as the senior preparedness advisor supporting Super Bowl 46 and the Indianapolis 500; as a senior advisor for the U.S. Department of Health and Human Services; on the Budget and HELP Committees of the United States Senate; and at the Illinois Department of Public Health. Before becoming an attorney, he spent eight years as a firefighter, paramedic, and hazardous materials technician in the Chicago-land area. He has an AS in Paramedic Supervision, a BS in Fire Science Management, a Master of Public Administration, and a Juris Doctorate degree. He is admitted to the Illinois and District of Columbia Bars and is admitted to the Bar of the U.S. Supreme Court. Twitter: @AndyRoszak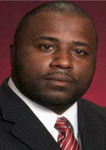 Randolph Burnside is an associate professor in the MPA program at Southern Illinois University Carbondale. His research interests include race, ethnicity and diversity, human resources management, behavioral aspects of disasters, and organizational leadership. His most recent work has been published in the Canadian Journal of Administrative Sciences, the Journal of Applied Social Science, and the Ralph Bunche Journal of Public Affairs.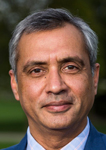 Anirudh Ruhil, Ph.D. is a Professor at Ohio University's Voinovich School of Leadership and Public Affairs. He also directs the Voinovich Undergraduate Research Scholars program and teaches quantitative research methods, policy analysis, and program evaluation for the Voinovich School's Master of Public Administration academic programs. He serves as a quantitative research methodologist/data analyst for the School.