Three experts present local and state key findings and actionable items that will help professionals in preparing for future incidents.
ABOUT THIS PODCAST
In cooperation with the National Association of Counties (NACo) and the International Association of Emergency Managers (IAEM), DomPrep is please to produce and host a ninety-minute (90) audio conversation that will discuss the pandemic and other concurrent incidents.
WHAT YOU WILL LEARN:
    •    Lessons learned from the pandemic
    •    How to apply these lessons to future plans, exercises, and training routines
    •    What happens when a pandemic collides with natural disasters, the George Floyd killing, mammoth power outage, and more
WHO SHOULD LISTEN:
Emergency managers, public health professionals, first responders, medical receivers, local-state-federal authorities, nongovernment organizations, and the private sector focused on preparedness and resilience.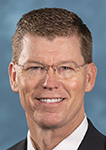 Nim Kidd serves as the chief of the Texas Division of Emergency Management (TDEM). In this capacity, he is responsible for the state's emergency preparedness, response, recovery, and mitigation activities. Prior to serving with TDEM, he was appointed to the San Antonio Fire Department Hazardous Materials Response Team. From 2004 to 2010, he served as city emergency manager for the City of San Antonio. In 1997, he was one of the original members appointed to the Texas Task Force 1 Urban Search and Rescue Team. In 2001, he was the plans section chief that responded to the 9/11 attack on the World Trade Center. He currently serves as chair for the Federal Emergency Management Agency's (FEMA) National Advisory Council (NAC). He also is the vice chancellor for Disaster and Emergency Services for The Texas A&M University System.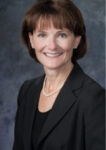 Carol Moehrle has served as the district director for Public Health – Idaho North Central District for the past 28 years. This public health district covers Clearwater, Idaho, Latah, Lewis, and Nez Perce counties in North Central Idaho. She reports to the policy making Board of Health, comprised of county commissioners. She is active locally as well as nationally in public health. She serves on the Board of the National Association of Counties (NACo), where she represents local public health and holds leadership positions on the Public Health and Healthy Counties subcommittee and the Resilient Counties subcommittee. She also serves on the Public Health Foundation Board and is the current chair. She has been active in the National Association of County and City Health Officials since 1991 and served as the president of NACCHO 2010-2011. She serves as past chair of the Public Health Accreditation Board.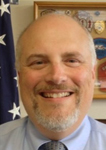 Judson Freed, MA, CEM, has served as director of emergency management and homeland security for Ramsey County, Minnesota, since 2003. He is an adjunct professor in emergency management. For the past seven years, he has served as vice chair of the Emergency Management and Homeland Security subcommittee for the National Association of Counties (NACo). In 2016, he was appointed by former DHS Secretary Jeh Johnson to the Homeland Security Information Network National Advisory Committee. He holds an MA in Security Studies (Homeland Defense and Security) from the Naval Postgraduate School.