On 16 May 2017, DomPrep hosted a podcast recording with a panel of subject matter experts to discuss the topic of federal grant funding. The Urban Areas Security Initiative (UASI) Program focuses federal funds on dense urban areas where threats and consequences of attacks are significant. By enhancing the planning, training, and resources in these high-risk areas, the nation as a whole is more prepared for terrorist and other threats. By building and sustaining capabilities in these critical areas, all communities benefit. This podcast addresses potential federal budget cuts to the program, but these subject matter experts explain how cuts to the UASI program would be short sighted. As with any program, it has its flaws, but the regional collaborative support capabilities that it builds are an essential component to national homeland security protection. Listen to hear more.
Resources for Additional Information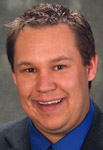 Andrew Roszak, JD, MPA, EMT-P, serves as the senior director for emergency preparedness at Child Care Aware® of America. He is a recognized expert in emergency preparedness, public health, and environmental health. His professional service includes work as the senior preparedness director of environmental health, pandemic preparedness, and catastrophic response at the National Association of County and City Health Officials; at the MESH Coalition and the Health and Hospital Corporation of Marion County, Indiana, as the senior preparedness advisor supporting Super Bowl 46 and the Indianapolis 500; as a senior advisor for the U.S. Department of Health and Human Services; on the Budget and HELP Committees of the United States Senate; and at the Illinois Department of Public Health. Before becoming an attorney, he spent eight years as a firefighter, paramedic, and hazardous materials technician in the Chicago-land area. He has an AS in Paramedic Supervision, a BS in Fire Science Management, a Master of Public Administration, and a Juris Doctorate degree. He is admitted to the Illinois and District of Columbia Bars and is admitted to the Bar of the U.S. Supreme Court. Twitter: @AndyRoszak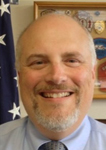 Judson Freed, MA, CEM, has served as director of emergency management and homeland security for Ramsey County, Minnesota, since 2003. He is an adjunct professor in emergency management. For the past seven years, he has served as vice chair of the Emergency Management and Homeland Security subcommittee for the National Association of Counties (NACo). In 2016, he was appointed by former DHS Secretary Jeh Johnson to the Homeland Security Information Network National Advisory Committee. He holds an MA in Security Studies (Homeland Defense and Security) from the Naval Postgraduate School.