On 22 March 2018, Domestic Preparedness Advisor Andrew Roszak spoke with Dr. David Dyjack, director of the National Environmental Health Association (NEHA), about the field of environmental health as it relates to disaster response and mitigation as well as overall community resilience. Unlike public health, which specializes in the social and policy realms, the field of environmental health is scientific and technically oriented to ensure that communities are safe from various environmental contaminants and allergens.
Incorporated in 1937, NEHA currently serves 5,000 "boots-on-the-ground" environmental health professionals located across the United States. At the intersection of environmental health and disaster response, these "second responders" minimize risks as people return to their homes and offices following disasters. For example, when flooded superfund sites contaminate drinking wells or hurricanes and floodwaters cause mold contamination, these professionals ensure safe practices for refuse disposal, temporary food kitchens, clean water, emergency shelters, and mass casualty management.
Perhaps the greatest challenge for the environmental health field going forward is the issue of clean water, which can be overlooked until it is not available. Too much or too little water pose problems too. Managing the water supply with an aging water infrastructure requires careful planning to ensure that water is being used effectively, conserved, and protected to combat risks associated with the extremes of flooding and drought. With these and other environmental challenges, a degree in environmental health provides innumerable opportunities in today's society. "Environmental health is profoundly local," said Dyjack, and their technical expertise is important at all phases of a disaster.
Learn more about NEHA at www.neha.org or connect directly with Dr. Dyjack on Twitter @dtdyjack.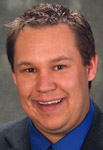 Andrew Roszak, JD, MPA, EMT-P, serves as the senior director for emergency preparedness at Child Care Aware® of America. He is a recognized expert in emergency preparedness, public health, and environmental health. His professional service includes work as the senior preparedness director of environmental health, pandemic preparedness, and catastrophic response at the National Association of County and City Health Officials; at the MESH Coalition and the Health and Hospital Corporation of Marion County, Indiana, as the senior preparedness advisor supporting Super Bowl 46 and the Indianapolis 500; as a senior advisor for the U.S. Department of Health and Human Services; on the Budget and HELP Committees of the United States Senate; and at the Illinois Department of Public Health. Before becoming an attorney, he spent eight years as a firefighter, paramedic, and hazardous materials technician in the Chicago-land area. He has an AS in Paramedic Supervision, a BS in Fire Science Management, a Master of Public Administration, and a Juris Doctorate degree. He is admitted to the Illinois and District of Columbia Bars and is admitted to the Bar of the U.S. Supreme Court. Twitter: @AndyRoszak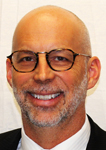 David T. Dyjack, Dr.PH, CIH, is executive director and CEO of the National Environmental Health Association (NEHA), a 5,000-member organization dedicated to the practice of environmental health. Throughout a 30-year career, he has led workforce capacity-building efforts in excess of 40 states and 70 countries. In his role as principal investigator for a CDC-funded Center for Public Health Preparedness, he led efforts to enhance the knowledge, skills, and abilities of local, tribal, state, and ministerial governmental public health workforce throughout the Western United States and Pacific Rim, with emphasis on environmental health. He created an environmental health emergency preparedness training program in partnership with the California Conference of Directors of Environmental Health, has been an instructor for CDC's Environmental Health Training in Emergency Response (EHTER), and has been instrumental in community resilience research bridging at-risk communities and governmental environmental health. He earned a doctorate in public health from the University of Michigan and an MSPH from the University of Utah, and is a board certified industrial hygienist (CIH).