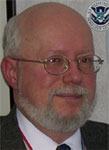 DomPrep's John Morton met with Dennis Atwood, National Program Manager, Metropolitan Medical Response System (MMRS). The MMRS national program manager discusses the program and comments on how local MMRS managers are planning to use community resources to respond to mass-casualty events until external assistance arrives and is operational.
DomPrep has divided the 44 minute interview into seven segments.
Download full audio to your MP3 player.
Listen to Audio Segment One The MMRS 101
How Homeland Security Presidential Directive 8 (HSPD-80) and its target capabilities are driving current MMRS planning.
Duration: 6 Minutes
Listen to Audio Segment Two MMRS Grants
HSPD-8 capability drives priorities for grants; the requirements for continuity of operations planning; the deliverables – i.e., the statement of operational capability, particularly with respect to CBRNE response plans; and the quality assurance review.
Duration: 9 Minutes 07 Seconds
Listen to Audio Segment Three Local MMRS Systems
The key role played by an active and engaged steering committee; the importance of the MMRS pharmaceutical cache and ChemPac.
Duration: 12 Minutes 03 Seconds
Listen to Audio Segment Four MMRS Equipment
Alignment of the MMRS-authorized equipment list with CDC and HRSA.
Duration: 2 Minutes 28 Seconds
Listen to Audio Segment Five MMRS Special Projects
Mr. Atwood lists several special projects from FY04 notably Anaheim's CBRN-E-Link, an interoperable CBRNE communications network system and GIS.
Duration: 4 Minutes 40 Seconds
Listen to Audio Segment Six MMRS Training and Exercising
George Washington University's MaHIM (Medical and Health Incident Management) System model of a multi-jurisdictional, mutual aid-supported mass-casualty response. Atwood's concept for MMRS automated simulation and gaming.
Duration: 4 Minutes 23 Seconds
Listen to Audio Segment Seven MMRS Sustainability and NIMS Compliance
"Tiering" capabilities at the local, state, regional, and federal levels according to the target capabilities of HSPD-8. Atwood's view that states are undertaking a more operational role in medical response. Using NIMCAST for on-line verification of NIMS compliance.
Duration: 5 Minutes 42 Seconds
Dennis Atwood, National Program Manager, Metropolitan Medical Response System (MMRS), U.S. Deptarment of Homeland Security Preparedness Directorate Office of Grants and Training. Mr. Atwood currently is the Program Manager, MMRS where he manages funding and provides program guidance supporting 124 MMRS jurisdictions in achieving and maintaining regional, integrated all-hazards mass casualty preparedness to be able to respond during the early hours of an incident critical to life-saving and population protection, until external resources arrive and are operational. He also is a member of the Catastrophic Incident Planning Working Group (CIPWG), co-chair/leader of the Decontamination Strategy Project Team. The CIPWG lead the Federal interagency activities to produce and revise the Catastrophic Incident Supplement to the National Response Plan.
No tags for this post.