Food safety is a top priority at the U.S. Centers for Disease Control and Prevention (CDC). As the only agency tasked with tracking human cases of foodborne illness at the national level, the CDC works – in collaboration with the Food & Drug Administration (
FDA
) and the Food Safety & Inspection Service (
USDA/FSIS
) – 24/7 to stop and prevent dangerous outbreaks. Stakeholders involved in the U.S. food system, from farmers to regulators to consumers, rely on the CDC for information to help keep the food supply safe. The measures required to ensure food safety are unpredictable, largely due to: changes in food production and supply; environmental shifts leading to food contamination; changes in consumer practices and preferences; increases in outbreaks that cross state lines; and emerging germs, toxins, and antibiotic resistance. These challenges have spurred significant media interest in the CDC's food safety program. The CDC has seen more media and public interest in foodborne illness and outbreaks than in almost any other CDC program. In 2012, for example, there were more than 1,600 media requests for information on food safety issues – ranging from complex data releases to outbreak updates.
Connecting Human Illness to Food Contamination
The CDC, which manages more than 20 national surveillance networks that track over 30 pathogens known to cause foodborne illness, is a vital link between human illness and the food safety systems of government agencies and food producers. Historically, food safety communications at the CDC included annual surveillance summaries with data from the surveillance networks, scientific publications and presentations, and outbreak alerts. Today, the public demands more information, more frequently. To address that demand, ongoing investigations of outbreaks and special studies reveal unsuspected hazards – for example, new food sources – and identify likely points of contamination where prevention can be improved. By merging science and communications, the CDC is working to build the public's trust before a crisis occurs. By maintaining robust, stable, and flexible communication platforms that can reach all audiences – federal agency partners, such as FDA and USDA/FSIS, state and other policy makers, researchers, grocery shoppers, and the general public – the CDC is able to sustain progress in the area of food safety. The key is translating complex information into accurate, yet understandable content, and building partnerships to disseminate information.
Science & Communications – Targeting Food Safety
One way in which the CDC has been blending science and communications has been through its 
Vital Signs program
. Each month since June 2010, this campaign releases a call-to-action about an important public health topic that uses the latest available surveillance data. In June 2011, the first Vital Signs devoted to 
food safety
 focused on one of the most common germs found in food – 
Salmonella
. The June 2013 
Food Safety report
 examines one of the most deadly germs spread by contaminated food – Listeria monocytogenes (
Listeria
) – including the high-risk populations and the actions that can be taken to protect those who are most at risk. It also highlights the importance of safety measures to prevent contamination of cheese and raw produce, such as those included in the 2011 Food Safety Modernization Act. For people working in food safety communications, knowing who is at greatest risk for illness from foodborne pathogens is critical for effective public communications. 
Listeria
 is a foodborne pathogen that targets specific groups of people. One of the primary goals of the CDC's Vital Signs report is to make the science and data around 
Listeria
 practical and understandable to both food safety professionals and the public. The 2013 report achieves that goal by providing a national snapshot of illnesses, infection rates, and foods associated with 
Listeria
 outbreaks that were reported to the CDC for the years 2009-2011. Three monitoring systems were used to collect data: the 
Listeria
 Initiative
, a national system for rapid response and reporting of 
Listeria
 cases; 
FoodNet
, an active surveillance network for tracking trends in nine foodborne infections; and, 
Foodborne Diseases Outbreak Surveillance
, a unique system that captures outbreak data on agents, foods and settings. To better explain this pathogen and the people it strikes, here are some important facts to know in advance of a crisis:
Populations at risk: Listeria targets older adults, pregnant women and their unborn babies, and those who have weakened immune systems. These hard-hit groups account for at least 90 percent of all reported infections.
Deadly consequences: Listeria is the third leading cause of death from food poisoning. Most people who are infected require hospital care and about 1 in 5 of them die.
High-risk foods: Listeria can hide unnoticed in food-processing equipment, which subsequently leads to food contamination. Foods identified with outbreaks vary over time. Outbreaks in the 1990s were primarily linked to deli meats and hot dogs. Now, Listeria outbreaks are mainly caused by soft Mexican-style cheeses like queso fresco and other soft cheeses that were: (a) made from unpasteurized milk; and/or (b) contaminated during the cheese-making process. Some outbreaks have also been caused by foods that people may not consider to be risky, such as celery, sprouts, and cantaloupe.
Stalled progress: Data indicate that no progress in reducing the rate of Listeria infection has been made in more than a decade. New 2013 food safety rules proposed by the FDA may help together with the USDA's 2003 guidance on reducing Listeria contamination of ready-to-eat meat and poultry products.
A Platform for Action
There are few infections that better demonstrate the deadly effects of foodborne illnesses than 
Listeria
. The CDC's new report blends science and communications, and also is supported by a strong interagency collaboration between CDC, FDA, and USDA/FSIS. The report calls for all partners – from the farm to the table – to build awareness and make food safer for everyone. When it comes to foodborne illnesses, there are simple things all consumers and preparedness professionals can do to protect themselves and their communities:
Know which foods are most likely to be contaminated;
Avoid eating raw (unpasteurized) milk or soft cheeses made with raw milk;
Follow good food safety practices of "clean, separate, cook, and chill"; and
Be aware of any and all food recalls.
The CDC's new Vital Signs report points once again to a stubborn problem – that food can sometimes bite back. The bottom line is that foodborne bugs that have not seen recent progress, like 
Listeria
, must be targeted in order to reduce the number of lives lost and the quality of life for survivors. More progress is still needed to protect vulnerable populations and drive down foodborne illnesses within the United States and around the world.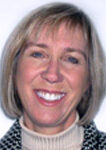 Dana Pitts, MPH, leads scientific communications for the Division of Foodborne, Waterborne and Environmental Diseases at the Centers for Disease Control and Prevention (CDC). She came to the CDC as a policy analyst in the Center for Global Health and later led communications for the CDC's Division of Global Disease Detection and Emergency Response. She began her career as a foreign service officer at the U.S. Department of State and has worked for more than 20 years building strategic communications in a variety of fields and settings, including academia and private industry. She completed a Master of Public Health (MPH) from the University of California, Los Angeles (UCLA) in policy and management.