Article Out Loud Flashback from the Domestic Preparedness Journal, June 26, 2013.
According to the Centers for Disease Control and Prevention, one in six Americans suffer from food poisoning each year; most of those cases are attributed to familiar pathogens like Salmonella. However, the deadliest U.S. foodborne disease outbreak in nearly a century was caused by a lesser known, but much more fatal bacteria in 2011 – Listeria monocytogenes.
Narrated by MacGregor Stephenson.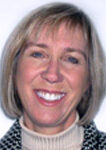 Dana Pitts, MPH, leads scientific communications for the Division of Foodborne, Waterborne and Environmental Diseases at the Centers for Disease Control and Prevention (CDC). She came to the CDC as a policy analyst in the Center for Global Health and later led communications for the CDC's Division of Global Disease Detection and Emergency Response. She began her career as a foreign service officer at the U.S. Department of State and has worked for more than 20 years building strategic communications in a variety of fields and settings, including academia and private industry. She completed a Master of Public Health (MPH) from the University of California, Los Angeles (UCLA) in policy and management.