An Article Out Loud Flashback from the Domestic Preparedness Journal, July 24, 2013.
Even multiple isolated incidents may not be enough to raise a red flag that intellectual property theft is being planned. By ensuring that each incident is reported through the proper channels and analyzed along with other reported incidents, agencies and corporations may be able to thwart potential cyber crimes before vital information is jeopardized.
Narrated by Randy Vivian.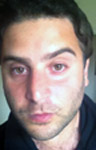 Armond Caglar is a security solutions consultant at Tailored Solutions and Consulting (TSC), an enterprise risk consultancy based in Washington, D.C. Prior to establishing himself in his current position, he served in the U.S. government for more than seven years conducting worldwide operations in support of sensitive national-level priorities. He holds both a Master's degree from Tufts University and a Bachelor of Arts degree from the University of New Hampshire.