An Article Out Loud Flashback from the Domestic Preparedness Journal, October 24, 2012.
By using mHealth technologies, local health departments can improve their efficiency and effectiveness not only in communicating with the public but also in dispensing medical countermeasures during large-scale pandemics. Current initiatives can offer a starting point on how to integrate mobile technology into local preparedness planning efforts.
Narrated by MacGregor Stephenson.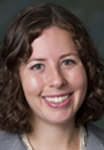 Sara Rubin is a program analyst at the National Association of County and City Health Officials (NACCHO), where she manages day-to-day tasks for two initiatives, funded by the Centers for Disease Control & Prevention, that are focused on exploring alternative methods for antiviral distribution and dispensing in the event of a pandemic. She served as a 2012 fellow in the Emerging Leaders in Biosecurity Initiative at the Center for Biosecurity of UPMC (University of Pittsburgh Medical Center), and previously worked at: a congressional and a presidential commission; the Federal Emergency Management Agency; and the Bipartisan WMD Terrorism Research Center. In 2011, she received dual degrees, MA/MPH in international affairs and global health, from The George Washington University.