An Article Out Loud Flashback from the Domestic Preparedness Journal, July 18, 2012.
The New York shooting incident in the subway demonstrates how citizen awareness campaigns are working. Passengers helped stop the bleed of shooting victims. Eye witness reports pointed police in the right direction. Alert citizens noticed someone suspicious. And the shooter was caught the next day. As discussed in this 2012 article, homeland defense and emergency management begin at home. New Yorkers demonstrated last week that, when they saw something, they not only said something but they also did something.
Narrated by Randy Vivian.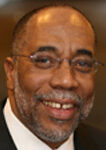 Vernon Herron has more than 35 years of experience in public safety and law enforcement. For the past seven years, he served as Deputy Chief Administrative Officer for Public Safety and Director of Homeland Security in Prince George's County, Maryland. Prior to assuming that post he served for more than 27 years in the Maryland Department of State Police, where he commanded the Violent Crime Strike Force before retiring in the rank of Major. He holds an M.S. in Management from Johns Hopkins University and a B.S. in Criminal Justice from the University of Maryland, University College. He also graduated from the FBI's National Academy.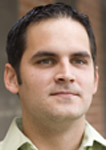 Michael Vesely is a certified instructor of COOP, Incident Command Systems (ICS), and other DHS homeland security courses. He led the team responsible for rewriting the Homeland Security Strategic Plan for the National Capital Region, and also worked as a planner for the Mid-Atlantic Regional Center of Excellence for Biodefense and Emerging Infectious Diseases Research. He holds a J.D. degree from the University of Maryland School of Law and currently plays a leading role on economic security issues in the University of Maryland's Center for Health & Homeland Security.