An Article Out Loud from the Domestic Preparedness Journal, November 16, 2022.
A multi-year pandemic has resulted in organizations looking to reframe traditional workforce management practices to retain seasoned staff and prevent burnout. To address these issues, state, local, tribal, and territorial emergency management offices can consider implementing workplace engagement strategies to address the mental and physical health concerns resulting from this type of work and reduce sources of psychological distress.
Narrated by Randy Vivian.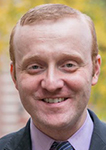 Chris Paquet is the assistant commissioner within the Office of Emergency Preparedness and Response (OEPR) at the New York City Department of Health and Mental Hygiene. Specifically, he oversees the Bureau of Healthcare and Community Readiness to build local capacity to respond and recover from disasters. He and his staff oversee policy issues, strategic planning, technological solutions, and communication efforts. On a national level, he chairs the National Preparedness Initiative started by the Centers for Disease Control and Prevention's Office of Preparedness and Response. He has served in various Incident Command Structure roles during numerous emergencies such as Superstorm Sandy, Ebola, Measles, and COVID-19. He holds a BA from Wheaton College in Norton, an MA, where he now serves on the Board of Trustees, and a Master of Public Administration (MPA) from New York University's Wagner School of Public Service. He is a graduate of Harvard's National Preparedness Leadership Institutive and the Naval Postgraduate School's Executive Leadership Program within the Center for Homeland Defense and Security. He can be reached at cpaquet@health.nyc.gov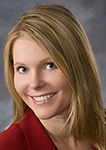 Judy Kruger, Ph.D., is an associate professor at Emory University in the Gangarosa Department of Environmental Health, Rollins School of Public Health. She is a certified business continuity professional (CBCP) and a certified emergency manager with Georgia Emergency Management and Homeland Security (GA CEM). She has responded to several national disasters and is a crisis coach, preparing business and industry leaders for business continuity and disaster response and recovery. She can be reached at jkruger@emory.edu