In the U.S. National Security Strategy, President George W. Bush makes his position clear: "Defending our nation against its enemies is the first and fundamental commitment of the federal government. To defeat this threat we must make use of every tool in our arsenal – military power, better homeland defenses, law enforcement, intelligence, and vigorous efforts to cut off terrorist financing."
Since the devastating terrorist attacks of 11 September 2001 considerable progress has been made, but in a number of operational areas – e.g., border security – the homeland-security effort is still a work in progress. A war on global terrorism has been declared, the Department of Homeland Security (DHS) has been established (along with the Department of Defense's Northern Command), and increases in manpower have been approved for a number of agencies, including the U.S. Border Patrol. Nonetheless, illegal immigrant crossings are continuing to occur at an alarming pace.
One of the worst trouble spots is near the town of Naco in Cochise County, along the border between Arizona and Mexico. That area is where, in an attempt to help curb illegal immigration, volunteers from across the United States embarked on a month-long effort to assist the U.S. Border Patrol in apprehending illegal immigrants from entering the United States. More specifically, approximately 800 volunteers from the self-styled "Minuteman" group made their way to Arizona to lend assistance – which, it should be made clear, had not been requested by the federal government.
However, it seems equally clear that the actions of the Minutemen – although allegedly "controversial" (a term much favored by the national press) and perhaps politically embarrassing – were not necessarily illegal, either.
According to the group's website, "The mission of the Minuteman Civil Defense Corps, headquartered in Tombstone, Arizona, is to report suspicious illegal activities to proper authorities and deter, by legal means, illegal aliens, drug traffickers, and terrorists from entering the United States … along the immediate U.S. Mexican border."
After arriving in Arizona in late March the Minuteman volunteers attended a three-day training session on the "rules of engagement," then took up surveillance positions along the Arizona border with Mexico and started to report illegal border crossing incidents to the U.S. Border Patrol. According to Chad Groening of the Agape Press, the U.S. Border Patrol confirmed that 315 apprehensions of illegal immigrants had been "directly facilitated" by Minuteman volunteers during the period from 1 April 2005 to 26 April 2005.
In addition, Mike Albon, a spokesman for U.S. Border Patrol Local 2544, which represents the agents patrolling the 27-mile sector where the Minuteman volunteers camped out during this period, said that the Border Patrol had received no complaints from his rank-and-file about the volunteers' work. "The Minutemen have not caused any problems for the agents in the field," Albon also said. "We have not received any complaints [about] any of their activities being out of line. They have been … [very] supportive of the [Border Patrol] agents in the field."
From the War of 1898 to FEMA and the Freedom Corps
Volunteer organizations, both civilian and military, are not new to the American scene. There are now, in fact, several government-sponsored civilian volunteer organizations – e.g., the Citizen Corps, sponsored by FEMA (the Federal Emergency Management Agency), and the White House-sponsored USA Freedom Corps – that have received considerable praise for their efforts.
Throughout U.S. history, volunteer military organizations have played an important role in homeland defense and homeland security, particularly during declared emergencies – the Spanish-American War and World Wars I and II are perhaps the best examples. In the early days, weeks, and months of World War II, when the final outcome of that conflict was still in question, several volunteer organizations – e.g., a number of Naval Militias and Home Guard or State Guard units – were used to augment the active and reserve U.S. military forces that were being mobilized for traditional naval and military operations.
During the Spanish-American War, Naval Militia units from several states – the New York Naval Militia, one of the largest and best organized, is perhaps the best example – not only were provided harbor-security assets but also (in this isolated case) were used in combat operations outside the Continental United States (CONUS).
During World War I, Naval Militias were again used to provide harbor security. During this conflict, though, their land counterparts (i.e., the Home Guard units) also were called on – primarily to replace the large number of National Guard units that had been mobilized for the war effort.
Most if not quite all of these volunteer military organizations were sponsored by their home states, with the state governors specifically responsible for maintaining and equipping the units from their respective states. State Guard or Home Guard units, which were modeled in both form and function after the National Guard units they were replacing, provided mission support by, for example, helping local and state authorities quell labor strikes and by assisting in other local law-enforcement contingencies. Some State Guard units also assisted local agencies during natural disasters such as floods, and others guarded what today are described as "critical infrastructure" sites. Many members of these units had prior active-service experience, and some had rather distinguished careers.
During World War II approximately 35 states organized State Guard units. Like their WWI counterparts, the members of the State and Home Guard units of the WWII era were volunteers. As in the earlier conflict, the units were subsidized by their home states, controlled and supported by their state governors, and used strictly for state service. But they ably filled the void left by the mobilized National Guard. During the critical weeks following the Japanese attack on Pearl Harbor, an estimated 13,000 State or Home Guard troops were on state active duty – providing security for critical infrastructure sites, among other things – while also training for combat missions in the event of an enemy invasion of the United States (which, however unlikely it might seem more than 60 years later, was at that time a major concern to many American citizens).
Although they never were used in a true combat role, the WWII State and Home Guard units were a major source of militarily trained manpower available to state governors during a critical time in American history. Today, 22 states (and Puerto Rico) still have Home Guard units that can be called on if needed. These units – which are now designated State Defense Forces, or SDFs – carry on in the time-honored tradition started by their WWI and WWII predecessors as trained citizen volunteers who are fully capable of augmenting National Guard forces when and where needed.
Value-Added Assets
There are several other U.S. volunteer military organizations that have historically provided "value added" assets to the national government on short or no notice. Two of the best known are the Civil Air Patrol (CAP) and the U.S. Coast Guard Auxiliary. Both organizations are sponsored by their parent federal services, the U.S. Army Air Corps (later the U.S. Air Force) and the U.S. Coast Guard.
Gill Robb Wilson, an aviation advocate and visionary thinker, conceived of the Civil Air Patrol in the late 1930s. With the help of New York Mayor Fiorello H. La Guardia, the new CAP was established on 1 December 1941. By 1943 it was formally recognized by a presidential executive order and became the official auxiliary to the U.S. Army Air Corps; later, in 1948, the CAP officially became an auxiliary organization of the new United States Air Force.
The idea of organizing a civilian auxiliary to the U.S. Coast Guard also started to take shape in the 1930s. By 1940 the newly formed Coast Guard Reserve had enrolled more than 2,500 men. The following year, when preparations for U.S. entry into the war were well underway, the Coast Guard Reserve was divided into two components. One served as a feeder system for the active-duty Coast Guard; the other consisted of civilians who owned small pleasure craft that could be used for a number of short-range security missions.
By early 1942 the United States was in the war, and German U-boats were arriving off the U.S. east coast in large numbers. The U.S. Navy and U.S. Coast Guard were woefully short of escort vessels equipped with the anti-submarine weapons needed to keep the U-boats from running amok in the shipping lanes. In desperation, the Navy ordered the acquisition of civilian craft that were in any way capable of going to sea in good weather and remaining on station for a period of at least 48 hours. These vessels, armed with depth charges stowed awkwardly on their decks, and manned by the Coast Guard as a wartime component of the Coast Guard Reserve, patrolled along the 50-fathom line running along the U.S. Atlantic and Gulf Coasts. As new-construction ships of the line were commissioned, these civilian craft were relegated to other less rigorous duties for which they were better suited.
Although none of them ever sank a German U-Boat, these gallant ships and crews provided a valuable service simply by being on station, visible guardians of the sea that probably deterred at least some U-Boat attacks. In addition, many of them were credited with saving the lives of sailors swimming away from torpedoed vessels.
As the preceding examples show – and the list is not all-inclusive – organized and well-led volunteer organizations have in the past been, and today still are, perfectly capable of providing positive contributions to augment the active-duty military in times of national need. Considering the demands imposed by the open-ended Global War on Terrorism and the high operating tempo of today's active and reserve forces – along with the increased importance of border security at all points of entry into the United States – it seems reasonable to suggest that the Department of Homeland Security and Department of Defense should consider using all the assets available to them, including civilian volunteers, when developing and refining their plans to defend the U.S. homeland.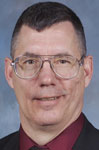 Brent C. Bankus retired as a promotable Lieutenant Colonel from the Army National Guard Active Guard Reserve Program with over 25 years service. His military career, beginning in 1979 as an Armor/Cavalry officer encompassed command and staff positions in the U.S. Army, Army National Guard, and the Army Reserve. He has served in assignments within the United States and Germany as well as missions to Bosnia, Kosovo, Albania, Sinai, Eritrea, Guam and Hawaii. He has a BS from Bloomsburg University, PA, an MS in Information Management from Strayer University, VA and an MS in Strategic Studies from the U.S. Army War College. He is a graduate of the U.S. Army and U.S. Marine Corps Command and General Staff Colleges and the U.S. Army War College. He is a consultant with Resource Consultants, Inc.