The Center for Domestic Preparedness (CDP) in Anniston, Ala., is known for its realistic emergency response exercises. As part of the center's eight-hour Hands-On Training for CBRNE (chemical, biological, radiological, nuclear, explosive) Incidents (HOT-I) course, responders enter the CDP's toxic agent training facility and carry out various hazardous-materials technician operations in a CBRNE response environment using the nerve agents GB (Sarin) and VX. Thanks to the recent addition of a school bus to the simulated mass casualty exercise, responders participating in the course now have an added level of realism.
The school bus, filled with smoke – and with child-size mannequins crowding the seats and aisles – closely resembles a "real-life" emergency scene. That type of realistic training is typical of many CDP courses, which take first responders out of the room for a unique hands-on training experience that focuses on responses to a CBRNE incident.
"It was intense. When I first entered the bus, visibility was good but, as the smoke thickened, the level of difficulty increased," said Heather Jenkins, an Emergency Medical Technician (EMT) from California, after completing her training scenario. "My ultimate goal was to find the most critical patient, but it was not easy. This is something I have never experienced before, but it gave me anea of what to expect – I feel more prepared. This is crucial knowledge anyone in emergency response should experience."
"Incorporation of the school bus into training scenarios lends an element of realism that keeps our student-participants motivated," said Mick Castillo, CDP technology integration specialist. "The scenario incorporates over 20 lifelike pediatric mannequins, an implementation that assists in simulating a mass casualty incident involving two dozen children. Whether caused by simple accident or at the hands of a terrorist, this scenario is as lifelike and realistic as we can make it."
The Northville Mannequins – And the Viability Factor At a recent training session, students prepared for the exercise while they were receiving important information explaining the circumstances related to the incident itself, the school bus, and the potential victims or survivors. In addition, while the students were leaving the room setting, several explosions were heard from the nearby fictional city known as "Northville." As the smoke started to rise, CDP instructors commanded the responders to "go on air," prompting the members to quickly don their breathing apparatus and divide into multiple response teams.
When team members entered the bus, they first noticed the child-size mannequins, suffering from a variety of symptoms. The students had to quickly assess the dangerous situation, triage victims, and remove survivors from the smoke-filled bus. The first survivor was quickly passed through the bus's emergency exit to waiting responders – only to find out from instructors that the injured "child" was not viable – i.e., could not be saved. The response team inside the bus then carefully re-examined the scene, checking the symptoms of other passengers, and found another survivor who was in fact viable. That survivor was quickly passed to and through the emergency exit, and emergency responders rushed the child away to a safe area to begin decontamination procedures.
"Where I work there is always a chance for a mass casualty event, and incorporating a training aid like the school bus creates a more realistic environment that requires students to perform," said Chris Dew, a firefighter/paramedic from the District of Columbia. "There is a reason I have returned here five times," he continued. "The training is invaluable. Experiencing triage like this and decontamination during a CBRNE response has increased my confidence 100 percent."
CDP training focuses on incident management, mass-casualty responses, and emergency responses to a catastrophic natural disaster or terrorist act. CDP training for state, local, and tribal responders is fully funded by FEMA (Federal Emergency Management Agency), a major branch of the U.S. Department of Homeland Security. "Fully funded" means that round-trip air and ground transportation, lodging, and meals are provided at no cost to local responders or their agencies. The availability of that special funding not only makes it possible to create and carry out more realistic exercises, using real equipment, to prepare trainees from all areas of the country to participate in real-life scenarios but also makes it politically much easier for budget-strapped jurisdictions to approve such training for their own responders.
____________
For additional information on the HOT-I course, click here http://cdp.dhs.gov/resident/cbrne.html or find all CDP training courses at http://cdp.dhs.gov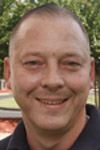 Shannon Arledge is a public affairs specialist at the FEMA Center for Domestic Preparedness in Anniston, Alabama. A retired Marine gunnery sergeant, he served in numerous public affairs/public information assignments during his 20 years on active duty, including tours of duty at Headquarters Marine Corps, the Defense Information School, and Marine Barracks Washington. He deployed twice to the Persian Gulf – in support of Operations Enduring Freedom and Iraqi Freedom – as Public Affairs Chief for Marine Forces U.S. Central Command (Forward) and Public Affairs Chief for the 2nd Marine Aircraft Wing. A graduate of the Defense Information School for Public Affairs and Visual Information, he also has a Bachelor of Science degree in Management from the University of Phoenix.