Publisher note: Baltimore City is the 26th most populous city in the United States, comparable in size to cities such as Las Vegas, Nevada, and Boston, Massachusetts. DomPrep has had the distinct privilege to observe the Baltimore Mayor's Office of Emergency Management during a ten-month project that goes behind the scenes of emergency management and public safety. Many other cities must prepare for similar incidents and special events, involving corresponding tasks and responsibilities. This is the second of a five-part series, each part addressing a different component of the emergency management process, and each component having the ability to overwhelm a city. Please send me a note and let me know if you find this subject matter reporting to be helpful. –Martin Masiuk, Publisher, publisher@domprep.com
Read Part I – "Charm City's" Team Baltimore
Read Part II – Addressing Community Needs & Vulnerable Populations
Read Part III – Collaborative Efforts for Citywide Preparedness
Read Part IV – A Regional "Whole-Community" Approach
Read Part V – The 'Big Picture': Integration of Strategies and Plans
In restaurants, gyms, doctors' offices, and other places in and around Baltimore, Maryland, people talked about the "Star Spangled Spectacular" in the months leading up to the largest event in the city's history. Behind the heightened public excitement over the weeklong celebration (10-16 September 2014) of the bicentennial of the U.S. national anthem, "The Star Spangled Banner," was the agency that coordinated the massive effort involving nearly 100 agencies, hundreds of staff and volunteers, and numerous private sector partners. The Baltimore Mayor's Office of Emergency Management (MOEM), under the current leadership of Mayor Stephanie Rawlings-Blake, has a long history of leading preparedness efforts for the city and beyond. Although the daily efforts of this dedicated team often occur behind the scenes, the results of their work benefit more than 225 neighborhoods, more than 620,000 residents, and millions of visitors throughout the year.
The MOEM evolved from the Civil Defense Control Center (established in 1952), which prepared the city for nuclear threats, into a multidiscipline agency that coordinates massive efforts to prepare the city for any natural or human-caused disaster – including power outages, earthquakes, winter weather, extreme heat, hurricanes, storms, floods, tornadoes, fires, and hazardous material incidents. The dedicated professionals of the MOEM understand that all disasters are local and have built a strong foundation by preparing for emergency incidents and special events of all sizes. This special five-part series looks behind the scenes at the inner workings of the Baltimore MOEM.
Meeting a City's Changing Needs
From the Civil Defense Control Center within the Department of Public Works (in 1952) to the Office of Emergency Management within the Fire Department (in 2002) to the Mayor's Office of Emergency Management (in 2008), Baltimore City's emergency management agency has adapted to the changing needs of the city, while continuing to focus on its mission to "maintain the highest level of preparedness to protect Baltimore's citizens, workers, visitors, and environment from the impact of natural and man-made disasters." Over the past several years, many more changes have elevated the city's preparedness level and raised the bar for emergency management agencies across the nation.
Serving as the current city leader, Stephanie Rawlings-Blake was sworn in as Baltimore's 49th mayor on 4 February 2010. Since her first day in office, she has been dedicated to improving public safety and education, as well as strengthening city neighborhoods. In an exclusive interview with DomPrep on 22 September 2014, Deputy Mayor Robert Maloney described how, before the young new mayor had a chance to unpack her desk, the city endured back-to-back snowstorms/blizzard, which paralyzed the city with 54 inches of snow accumulation. "She was thrust into the commander-in-chief role and had to understand how OEM was the lead agency on getting everybody to work together toward a common goal," he said.
Since taking office, the mayor has been involved in response efforts for numerous incidents, with many opportunities to see how the incident command system (ICS) and the emergency operations center work. "We all are fortunate that we have a mayor who understands ICS because we have full support on organizing everything that way," said Maloney. Baltimore has taken ICS a step further within the city government by using ICS for public safety initiatives and other nonresponse activities.
Lessons Learned From the Sailabration
In 2012, Baltimore launched a three-year commemoration that began with the "Star Spangled Sailabration" (War of 1812 bicentennial) and ended with the 2014 "Star Spangled Spectacular." The planning process for the initial Sailabration exposed gaps between agencies in understanding the scope of the event that would ultimately draw 1.5 million people to the city. Recognizing the need for greater coordination, the MOEM developed a plan and formed a planning team to coordinate all city activities, with the state of Maryland taking the lead for the big picture and statewide impacts. ICS, coupled with a multiagency command structure and interagency communication, facilitated responses to incidents that occurred within the 2012 event – including missing sailors, traffic, security of the vessels, shuttle bus movement, and ability of Fort McHenry to handle the unusually large influx of people.
The 2014 Star Spangled Spectacular event was much larger because of quantity and scale of events that coincided with it – for example, longer fireworks display, professional baseball and football games, increased security awareness of the global threat environment, a 5K foot race through downtown streets, the grand opening of the new Horseshoe Casino, and visits from several celebrities and dignitaries, including President Barack Obama. Based on lessons learned from the Sailabration, the MOEM was able to implement an area command concept to offer a broader picture of the event to each individual agency command. By expanding the ICS operations, agencies were able to perform their day-to-day activities in addition to working together using a common concept of leadership.
Regular briefings were new to many of the city's agencies in 2012, but the same agencies were prepared for such briefings in 2014. "The briefings themselves are a catalyst to keep the battle rhythm going," said Maloney. "You can't get tunnel vision on the event and lose focus on the rest of the city's operations – medical emergencies, fire response, and crime prevention." Strong leadership is the key as situations change. One way that Baltimore demonstrates leadership is by having 10 or 15 "go-to" people, rather than one person as agencies had years ago. This has been accomplished through training, exercises, and shadowing programs, all designed to empower and prepare the next generation of emergency personnel.
During the Star Spangled Spectacular, more people – daytime population plus visitors – came to Baltimore than ever before in the city's history. There were more moving parts, but it is difficult to know exactly what incidents may have been prevented and what disasters averted as a result of that massive preparedness effort. Given the magnitude and historical significance of the event, as well as many moving parts under a national spotlight, there was potential for disaster and political ramifications.
Benefits of Mayor as Commander in Chief
While having "Mayor" in front of an agency name offers the agency more credibility, it also forces the agency to perform at a higher level because it serves as an official representative of the mayor's office. That certainly is the case in Baltimore. "The team that I work with always takes it to the next level. If there's a situation in the city where it would have been easy to turn our heads and not get involved and to not coordinate, we don't have that luxury," said Maloney. Many problems will not go away on their own, so it takes strong leadership as well as strong followers. He further stated, "If you sense that the police commissioner or the fire chief are not glad when OEM is around, then you have problems. Those agencies are so large, so broad, and have so much responsibility, they will have the propensity to go in their own directions and be siloed."
Agencies in Baltimore understand that, with the MOEM's support – acquiring bulldozers, closing streets, setting up laptops, helping with cameras, coordinating resources, and so on – they can focus on making the situation better as the city returns to full operational status as quickly as possible. "That's what it's all about," said Maloney. "All these jobs are hard, all the agencies have monumental tasks everyday. It's about making it easier for them." Even on a day when the emergency management office is relatively quiet, there are countless actions taking place around the city: people traveling to work by car, boat, and train; hospitals caring for the sick and injured; and first responders protecting the streets and responding to incidents. In an urban environment, even a small incident can lead to consequences throughout the interconnected transportation, communication, and social systems.
Earlier this year, on 30 April 2014, an entire city block collapsed when a retaining wall broke and sent mud, debris, and vehicles onto a section of railroad tracks. MOEM coordinated the efforts between CSX, the Department of Transportation, and other city agencies as residents were evacuated from their homes. The coordinated effort made it possible to restore rail traffic in less than 24 hours and return families to their homes within a month, which would have otherwise taken much longer.
High Standards & Great Success
To ensure success and longevity, MOEM sets high standards for its personnel with competitive wages for subordinate roles. As a result, interns and new personnel bring a lot of innovative ideas and unique perspectives to the table. From "Day 1," each person becomes a member of the team, learns about the values and expectations of the office, and develops a desire to excel. In a personal interview on 22 September 2014, Scott Brillman, MOEM captain and acting director of the City of Baltimore 911 emergency communications, expressed his motivation, "[Maloney] has taught us to put the employees first – before finance. We all work harder knowing that we are working toward some bigger goal. Briefing the mayor and getting calls from the governor's office, we were put in positions to make a difference."
Connor Scott, deputy director of MOEM, agreed, "None of our position descriptions are set in stone in terms of exactly what we do and when we do it. We have overall goals and objectives that we work toward each year that can be divvied up to people based on their expertise, what they do well, maybe even what they don't do well that we would like to help them improve. We choose responsibilities for people that match situations where either they will be very successful or they will gain something from the experience. That is part of why you see so many people that are really rising up rapidly in the agency."
A good example of the MOEM's dedication to build a strong workforce is Crystal Bright, emergency preparedness assistant, who transferred to the MOEM from the Baltimore City Health Department in July 2014. On her first day at the MOEM, she was put in charge of the disaster reimbursement reports to obtain funding reimbursements for costs incurred during past storms. Although one of the newest staff members, Bright already has worked on public safety initiatives and soon will begin conducting presentations through the Urban Area Security Initiative (UASI) for the city's "Ready-Set-Good" campaign, which helps Baltimore residents prepare emergency supply kits for the their households.
By raising the level of professionalism at the entry-level positions, the agency as a whole benefits. The MOEM has redundancies in personnel as well, so there is always someone who can step in 24/7 to coordinate day-to-day activities as well as emergencies, which inherently require an "all-hands-on-deck" approach. MOEM instills confidence, trust, and teamwork in its personnel, and fully engages every agency involved in an emergency, with an understanding that no one person can solve the problem alone.
Communication Within & Between Agencies
"There are two things that can't fail in the city: one is the ability of citizens and the visitors to be able to call for help when they need it, and two is for the city to respond to their needs," said Brillman. For the past two years, Brillman has been overseeing the 911 communication system to ensure the communication between citizens and responders remains operational, by incorporating back up plans and communication redundancies – including telephones, radios, the Homeland Security Information Network, briefings, the Joint Information Center, and several public alerting capabilities.
MOEM is well positioned to provide accurate and timely information to the mayor. As Maloney frequently reminds his staff, "We need to have command of the facts." As in any agency, different people will provide different answers to the "who, what, where, when, why, and how" questions. MOEM's responsibility, though, is to find the correct answers and to provide them at the appropriate time to the mayor, who must remain focused on her tasks. The need for accurate and timely information during the mayor's decision-making process has led the agency to implement on-call duties, thus ensuring that OEM staff members are available 24 hours a day, seven days a week. When an incident occurs, the person on duty will have instant information with a good command of the facts.
Baltimore City's MOEM is continually adapting to meet the changing needs of the city it serves. Learning from past events, having strong leadership, building a united and trusted team, and facilitating communication within and between agencies are key ingredients for successful operations. These qualities lay the foundation for building resilience within the city's many communities, the city itself, and the state as a whole. Part 2 of 5 will address community challenges, response efforts, and public safety initiatives.
Catherine Feinman joined Team DomPrep in January 2010. As the editor, she works with writers and other contributors to build and create new content. With more than 25 years experience in publishing, she previously served as journal production manager for Bellwether Publishing Ltd. She also volunteers as an emergency medical technician, firefighter, secretary of the Citizen Corps Council of Anne Arundel County and City of Annapolis, and a Community Emergency Response Team (CERT) trainer.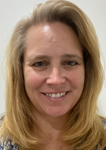 Catherine L. Feinman, M.A., joined Domestic Preparedness in January 2010. She has more than 30 years of publishing experience and currently serves as editor of the Domestic Preparedness Journal, DomesticPreparedness.com, and the DPJ Weekly Brief, and works with writers and other contributors to build and create new content that is relevant to the emergency preparedness, response, and recovery communities. She received a bachelor's degree in international business from the University of Maryland, College Park, and a master's degree in emergency and disaster management from American Military University.